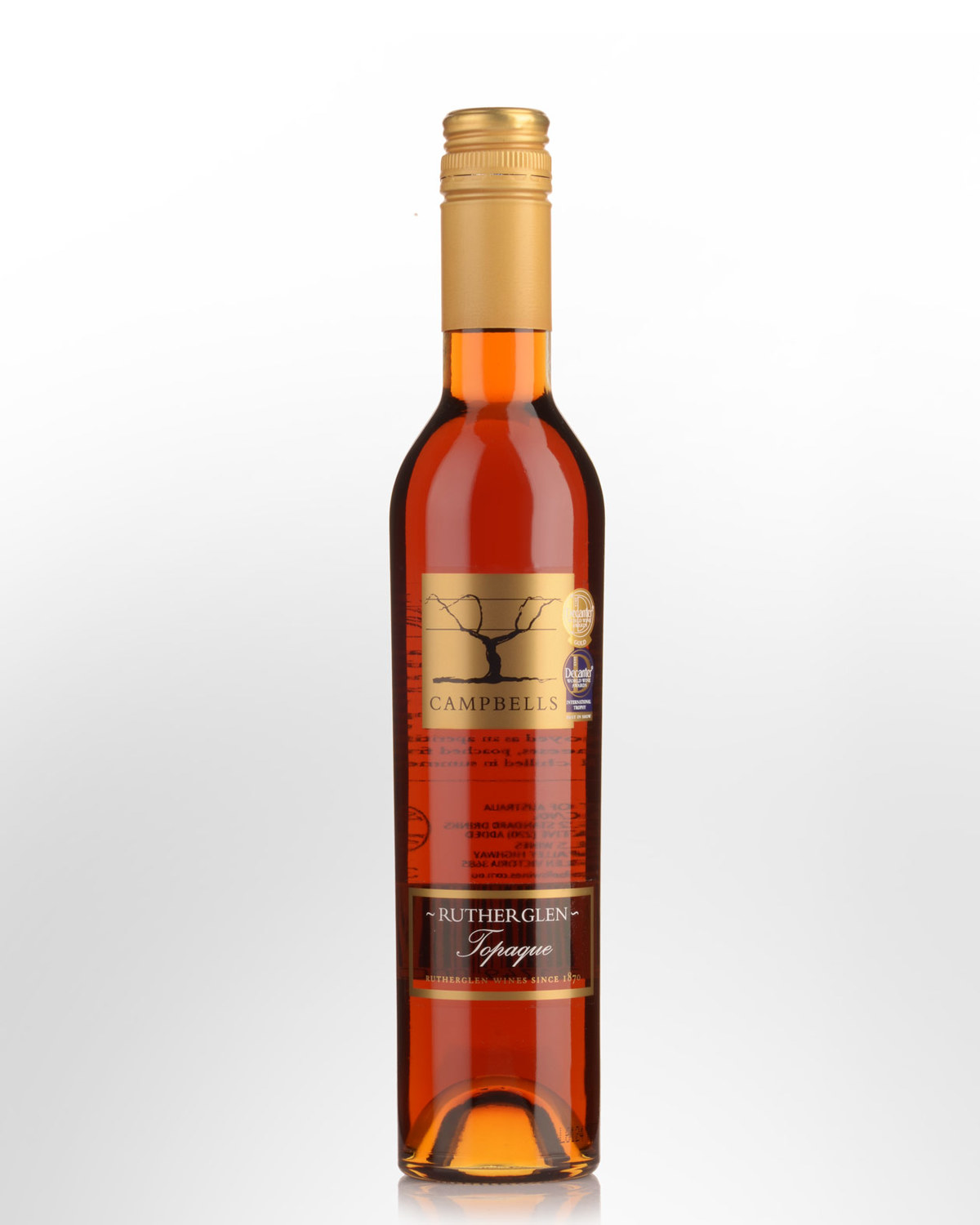 Campbells Rutherglen Topaque (Tokay) (375ml)
Rutherglen, Victoria,
AUSTRALIA
Notes sourced from Campbells of Rutherglen.
The Campbell's are a fourth generation winemaking family dedicated to continuing a tradition begun in 1870, of producing premium quality wines that reflect the distinctive characteristics of the Rutherglen region. Drawing on their intimate knowledge of the region the Campbells can ensure that they grow grapes of the highest quality. The result is traditional styles of wines with finesse and a subtle use of oak complementing the full fruit flavours.
Each vintage the tokay grapes are left on the vine to fully ripen until raisined and laden with natural sugar. The resulting wine is then blended with wines from previous vintages to produce a consistent house style.Deep, brilliant old gold colour. The nose displays toffee, honey and cold tea characters which combine to produce the unique character of Rutherglen Tokay. Toffee and tea leaf characters predominate on the front of the mouth with a cleansing hint of spirit and old oak on the finish. A heavenly match with rich steamed puddings, caramel desserts, chocolates or as an after dinnerdrink with coffee. 17.0% alcohol volume.
Other reviews...
Displaying a lighter amber hue than the Muscat, the non-vintage Tokay is more elegant, not as sweet (205 grams of residual sugar per liter), but unctuous, long, and fragrant, revealing hints of Chinese black tea, toffee, and marmalade. This cuvee is based on 20-25-year old soleras.
94 points.
Robert Parker
Wine Advocate #168 (Dec 2006)