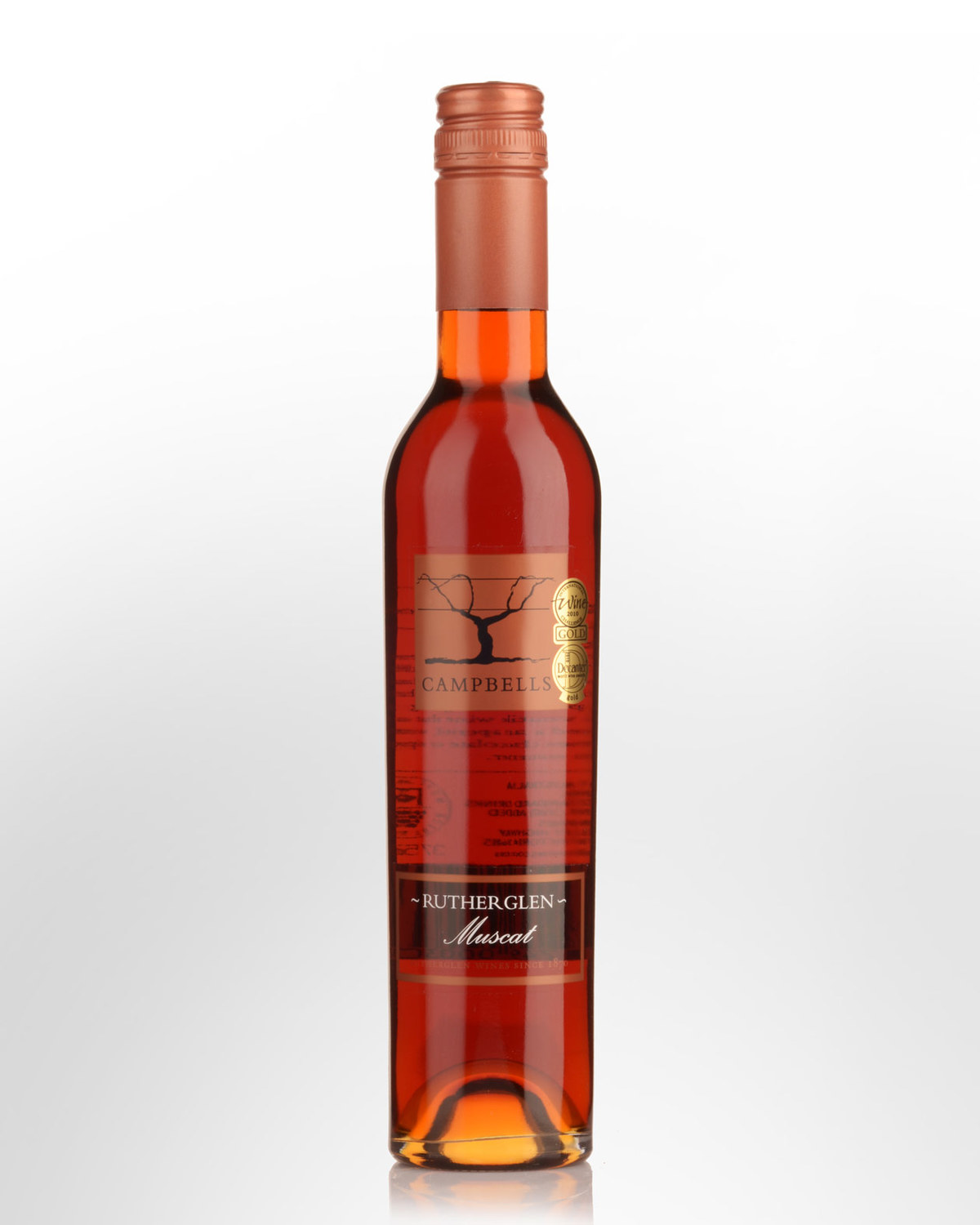 Campbells Rutherglen Muscat (375ml)
Rutherglen, Victoria,
AUSTRALIA
Notes sourced from Campbells of Rutherglen.
The Campbell's are a fourth generation winemaking family dedicated to continuing a tradition begun in 1870, of producing premium quality wines that reflect the distinctive characteristics of the Rutherglen region. Drawing on their intimate knowledge of the region the Campbells can ensure that they grow grapes of the highest quality. The result is traditional styles of wines with finesse and a subtle use of oak complementing the full fruit flavours.
Each season grapes are picked after prolonged ripening to ensure maximum sugar levels and raisin character. The resultant wine is blended into soleras to maintain a consistent house style when combined with wines from previous vintages. Bright amber gold colour with copper tints. On the nose there are fresh raisin fruit aromas backed by a hint of fortifying spirit and aged oak characters. Luscious mouthfilling palate with raisin fruit followed by cleansing spirit on the back palate. Serve with strong cheeses, plum pudding or as an after dinner drink with coffee This wine should ideally be consumed within 2-3 weeks of opening. 17.5% alcohol volume.
Other reviews...
The sensational non-vintage Muscat possesses 230 grams per liter of residual sugar, 17% alcohol (typical for this region's fortified cuvees), a deep amber color, good unctuosity, and a sweet bouquet of brandy macerated raisins, molasses, caramels, and toffee. Rich, full-bodied, and extraordinarily intense, it is an amazing wine. This cuvee is based on 20-25-year old soleras.
95 points.
Robert Parker
Wine Advocate #168 (Dec 2006)