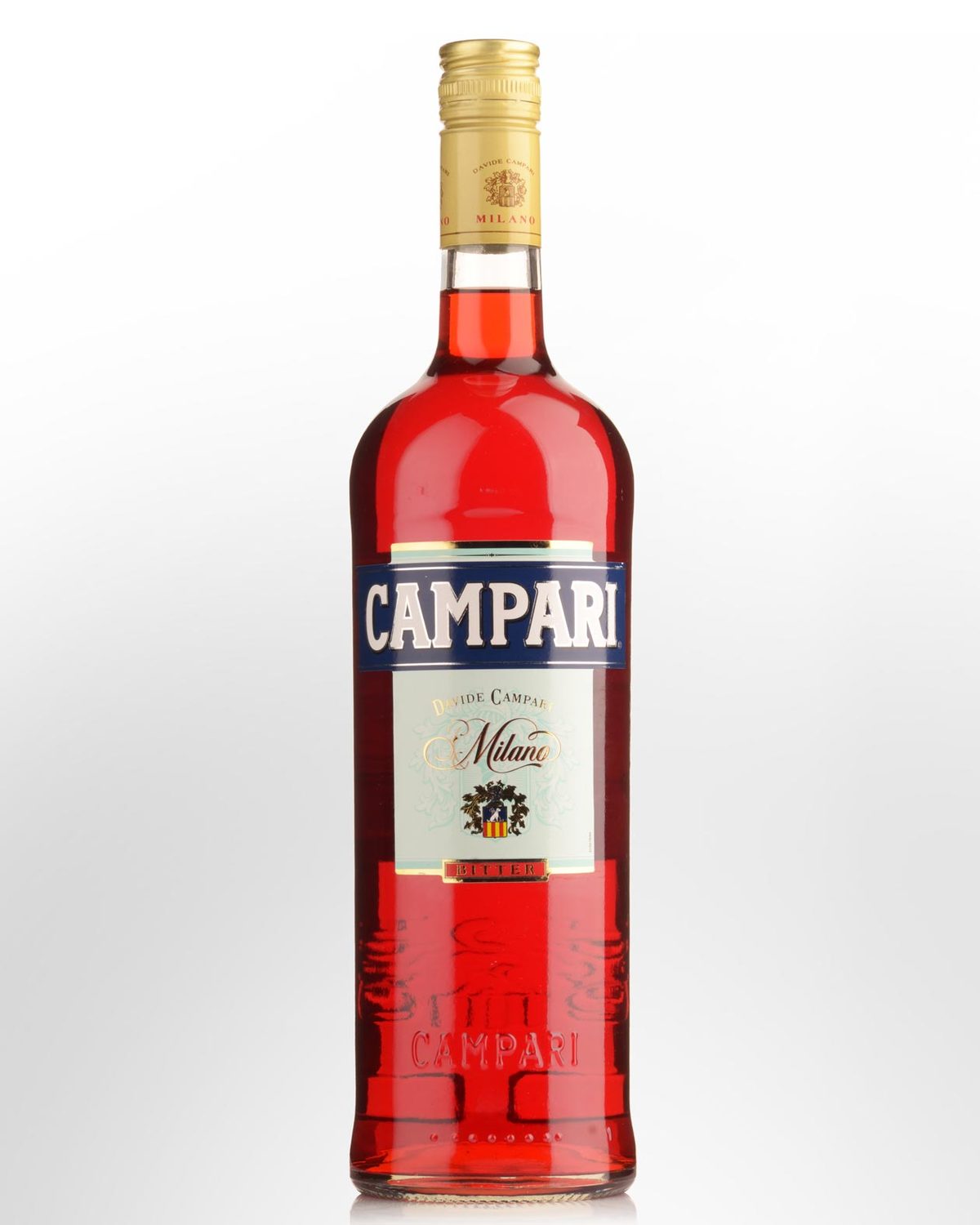 Campari Bitters (1000ml)
Large format, 28.5% Alc./Vol. When you factor in the higher alcohol, it adds something extra to the deal - and to the flavour. (The regular ABV is 25%. Yes, a little more can make a significant difference).

Like most liqueur / aperitif producers, the Campari company considers its recipe as the key to its ongoing success. Consequently, secrecy is paramount. The complete recipe, kept in a bank vault, is known only to the company's President who oversees weekly production. With worldwide annual sales now exceeding tens of millions bottles, this cautionary attitude is perhaps understandable. What is known is that it contains quinine, ginseng, orange peel, herbs and rhubarb that are steeped in a mixture of water and alcohol. The drink is then coloured with cochineal. It's typically served very cold without ice but with a dash of soda to release the flavours. Only while direct import European stocks last.
Other reviews... Light red color. Dark berries and spice on the nose. A smooth attack leads to a somewhat sweet, medium-to full-bodied palate with ripe and tart black cherry and dark fruit flavors that give way to a barrage of extremely bitter herb and fruit pit elements that dominate the back palate and linger as the fruity sweetness dissipates. A complex and dynamic aperitif that could use a mixing element to calm down the bitterness. International Review of Spirits Award: Gold Medal
93 points (Exceptional) tastings.com
Cherry-red color. Nose is snappy and expectedly bitter in a woodsy, earthy, quinine-like way. Palate entry is mild in a sweet-sour fruity manner; midpalate is sweet and only moderately bitter. Finishes long and mildly quinine-like. While I'm not a bitters aficionado (more a bitter aficionado, really), Campari and orange do positively click. I'm savvy enough to know when not to argue with 58 million Italians. 80-84 points - www.wineenthusiast.com