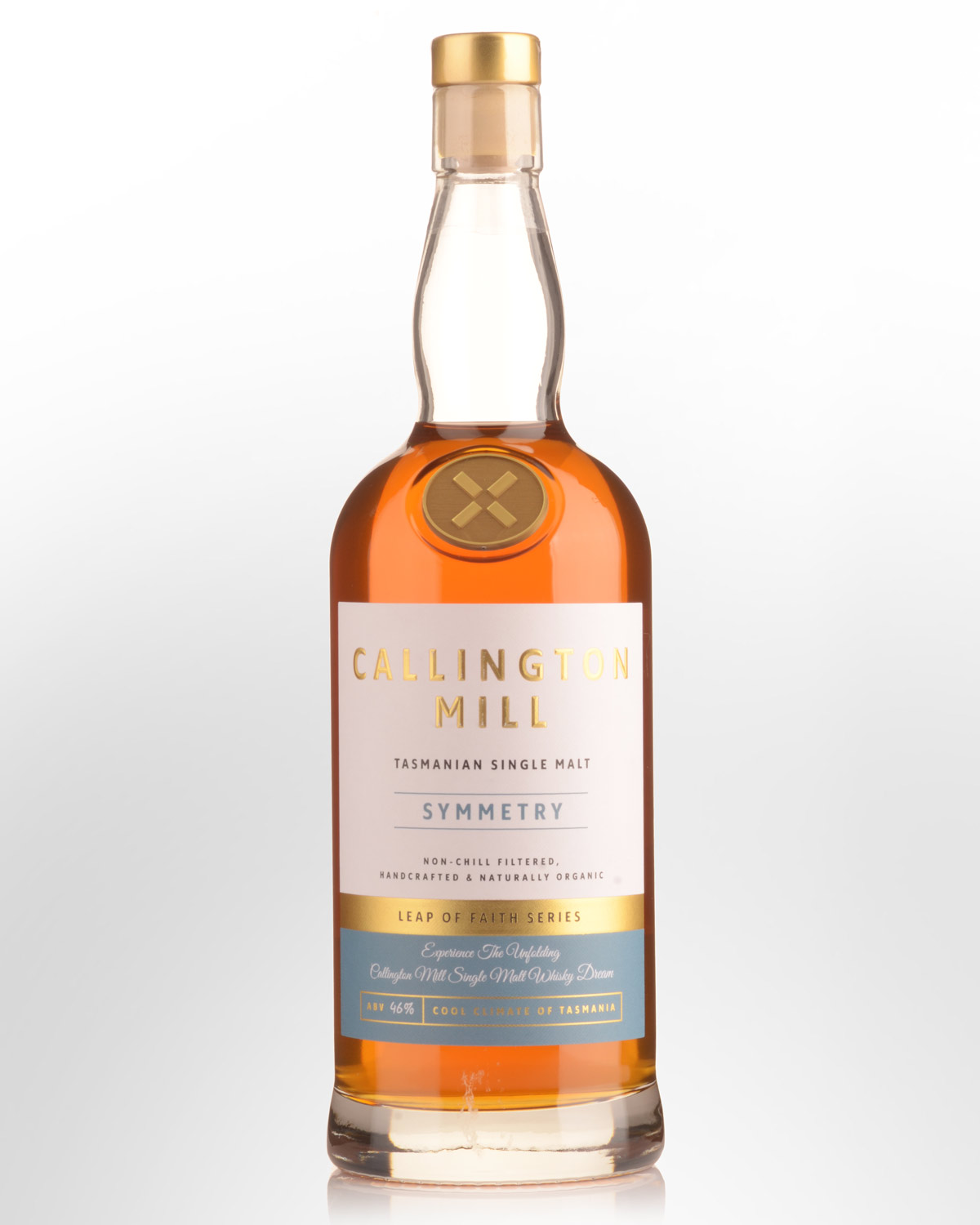 Callington Mill Symmetry Single Malt Australian Whisky (700ml)
Founder, John Ibrahim's journey into whisky started by chance after he purchased Dysart House in Kempton, Tasmania. The house was subsequently leased to Redlands Distillery, now Old Kempton Distillery, and as a consequence, John met Bill Lark, the Godfather of Tasmanian Whisky. The two have now started another chapter in Tasmania's distilling history, this time at Oatlands, the home of Callington Mill. Ibrahim immediately fell in love with the town and the Heritage buildings and was inspired by the colourful history of the site. He ended up moving from Sydney to establish a new state-of-the-art facility.
At the time of writing, the 'Leap of Faith' series is composed of eight single malts, with a mix of double and triple distilled whiskies. The range has been produced with input from industry gurus like Bill Lark and Damien Mackay, formerly of Shene. The double distilled 'Symmetry' was aged in Australian 100L Tawny and Apera casks. Described as "Accomplished with good balance, strong character and good complexity" by judges at the International Wine & Spirits Competition in 2022, it's since been awarded a Double Gold at the San Francisco World Spirits Competition. Bottled without chill filtration at 46%.
Notes from the producers... Nose: Pretty and Fruity. Stewed Apricots, Lime and Caramel. Palate: Well balanced. Orange Peel, Green Apple and Maple Syrup. Finish: Sweet and Lingering. Vanilla and Lemon.