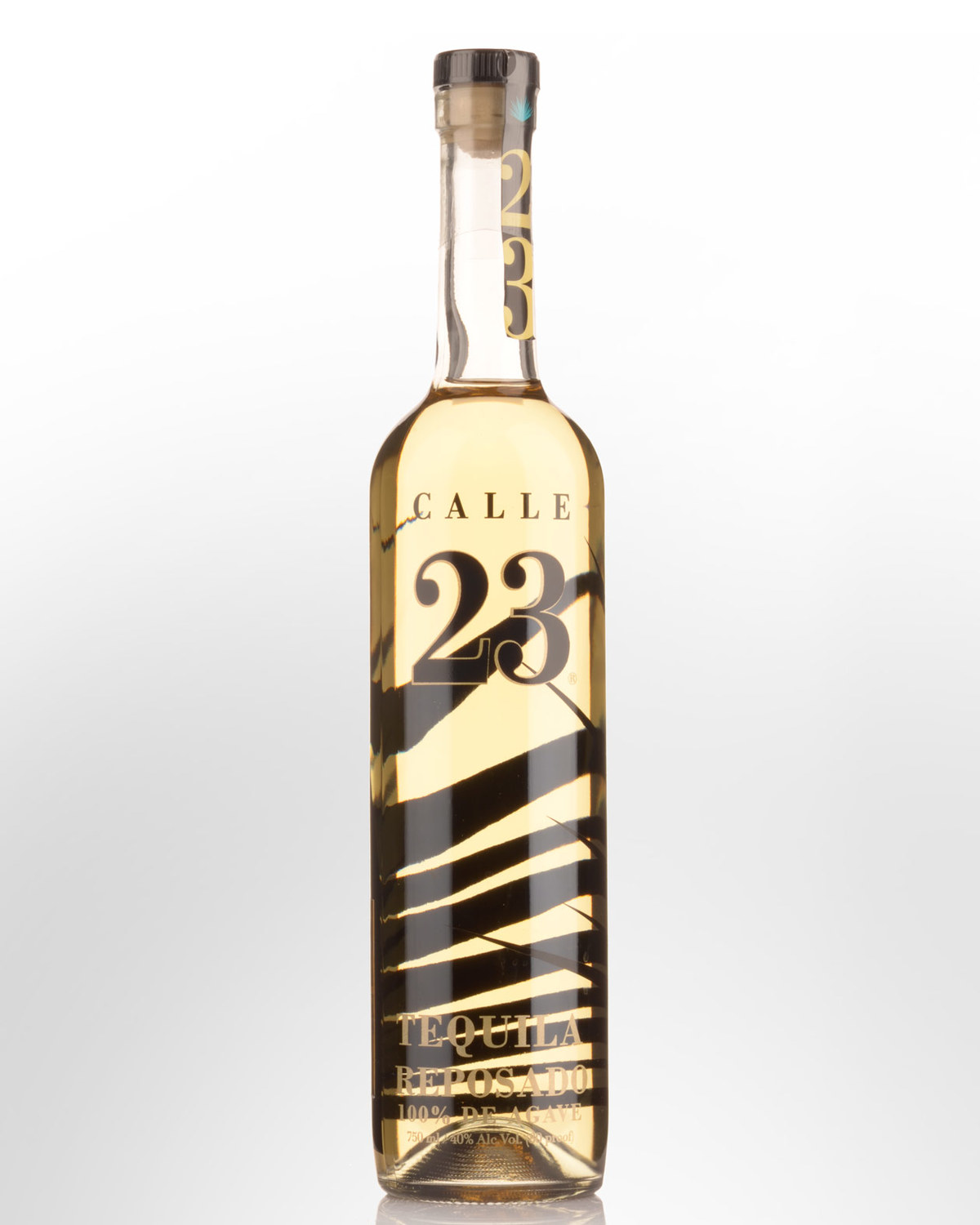 Calle 23 Reposado 100% Agave Tequila (750ml)
Calle 23 is the brainchild of French Bio-chemist Sophie Decobecq. Her expertise in her studied field has lead her to experiment with various yeast strains, in turn creating a range of distinguishable tequilas.
Agave is grown and produced in Zapotlanejo, the highlands of Jalisco where they are slowly cooked in stainless steel autoclaves for a period 7 hours. The cooked agave is then distilled in stainless steel pot stills to approximately 54%. Reposado and Anejo styles are aged for 8 and 16 months respectively in Jack Daniels and Heaven Hill ex bourbon casks until being bottling with distillery well water to 40% ABV.
Tasting note: Very pale straw colour. Sweet, softly spicy aromatics include green peppercorns, sliced capsicum and sweet smoke combined with candle wax and oily, faintly sappy notes. A hint of eucalypt leaf? Entry is soft, medium bodied and with a slightly oily texture offering green capsicum, green tomato and chilli flavours with a salty, lip smacking tang. Long, dry, gently warming white pepper aftertaste. A soft, easy going Reposado. Try it with green tomato salsa seasoned with lime juice. 40% Alc./Vol.
Other reviews... Golden silver color. Aromas of peppercorns and honey nut pastry. Soft and supple with a dry-yet-fruity medium body. Peppery spice, anise, jicama, and talc notes glide on the long, warming finish.
International Review of Spirits Award: Gold Medal
RATING: 91 points (Exceptional)
 Click here to learn more about Tequila