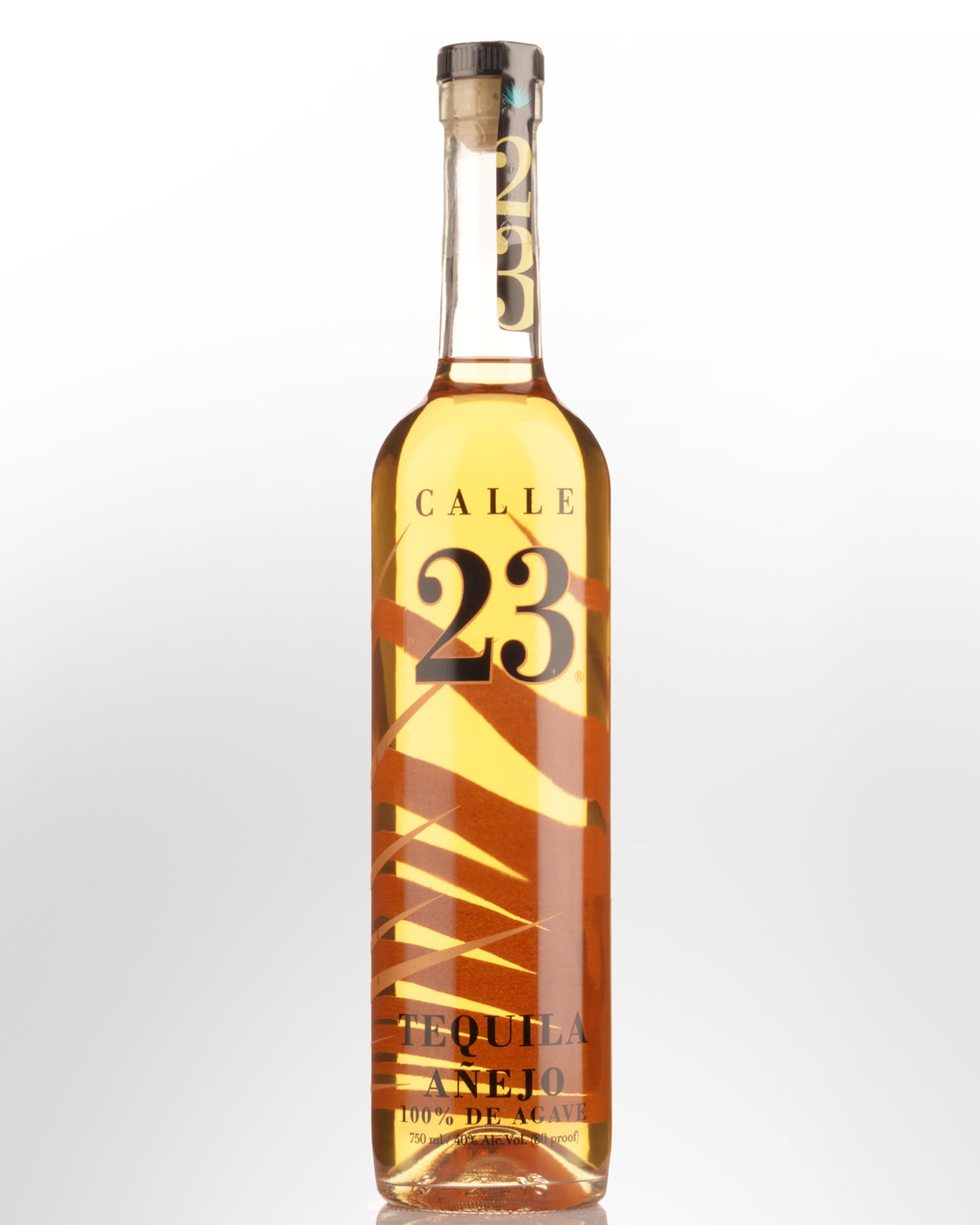 Calle 23 Anejo 100% Agave Tequila (750ml)
Calle 23 is the brainchild of French Bio-chemist Sophie Decobecq. Her expertise in her studied field has lead her to experiment with various yeast strains, in turn creating a range of distinguishable tequilas.
Agave is grown and produced in Zapotlanejo, the highlands of Jalisco where they are slowly cooked in stainless steel autoclaves for a period 7 hours. The cooked agave is then distilled in stainless steel pot stills to approximately 54%. Reposado and Anejo styles are aged for 8 and 16 months respectively in Jack Daniels and Heaven Hill ex bourbon casks until being bottling with distillery well water to 40% ABV. Tasting note: Very pale gold colour. Amidst the initial spices emerge scents of green olive, pine nut, candle wax and faint vegetal notes. The palate shows good concentration with a slightly oily mouthfeel and a spicy overlay. Baked capsicum, green olive and mild chile flavours are followed by fine, drying tannins and a subtle white pepper fade. A vibrant, well rounded, spicy anejo. 40% Alc./Vol.
Other reviews... Pale golden color. Aromas of olive, flan, spiced nuts, cedar, and golden raisin follow through on a silky entry to a dryish medium-to-full body with excellent liveliness, depth and balance. Finishes with a warming fade of milk chocolate, nuts, and minerals.
International Review of Spirits Award: Gold Medal
RATING: 92 points (Exceptional) - tastings.comsize>
 Click here to learn more about Tequila