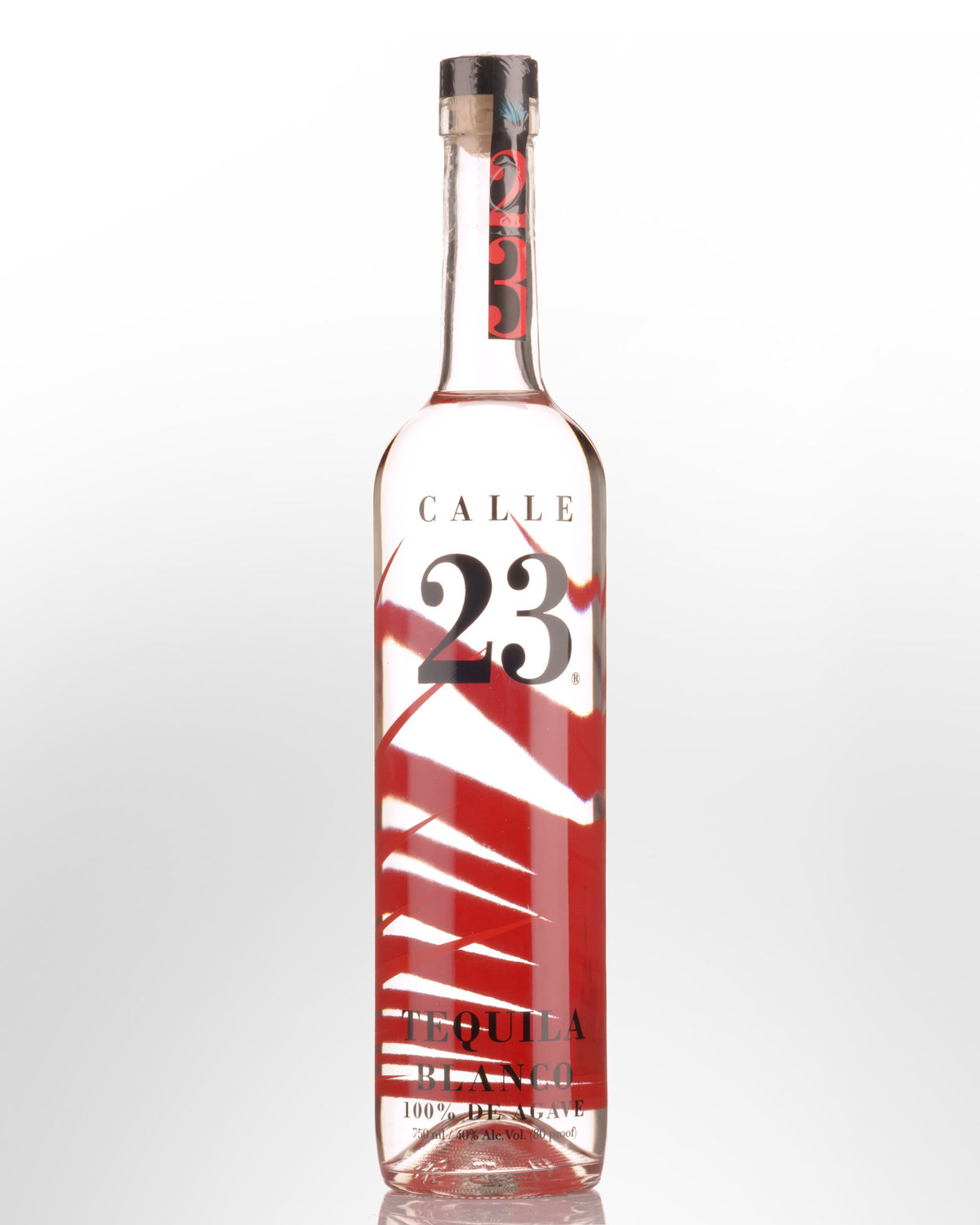 Calle 23 Blanco 100% Agave Tequila (750ml)
Calle 23 is the brainchild of French Bio-chemist Sophie Decobecq. Her expertise in her studied field has lead her to experiment with various yeast strains, in turn creating a range of distinguishable tequilas.
Agave is grown and produced in Zapotlanejo, the highlands of Jalisco where they are slowly cooked in stainless steel autoclaves for a period 7 hours. The cooked agave is then distilled in stainless steel pot stills to approximately 54%. Reposado and Anejo styles are aged for 8 and 16 months respectively in Jack Daniels and Heaven Hill ex bourbon casks until being bottling with distillery well water to 40% ABV.
Tasting note: Clear with a slightly glycerous appearance. Complexity unfolds with time in the glass; black pepper, fresh lime, salt and herbaceous / fresh horseradish like notes are wrapped in a soft, smokey blanket. In the mouth, a mild peppery attack leads into medium dry, intensely herbal, sappy, pine-like flavours that quickly dry out. Gently warming spirit. Excellent balance. Persistent, clean, dry, cut crass and white pepper aftertaste. A distinctively green, gently peppery blanco. 40% Alc./Vol.
Other reviews... Aromas of dried fruits, roasted peppers and root vegetables, and delicate spices. Soft and silky with a dry-yet-fruity light-to-medium body. Cinnamon bark, citrus zest, minerals, straw, and chili peppers twinkle on the long, warming finish. Nice vibrancy.
International Review of Spirits Award: Silver Medal
RATING: 89 points (Highly Recommended) - tastings.comsize>
 Click here to learn more about Tequila