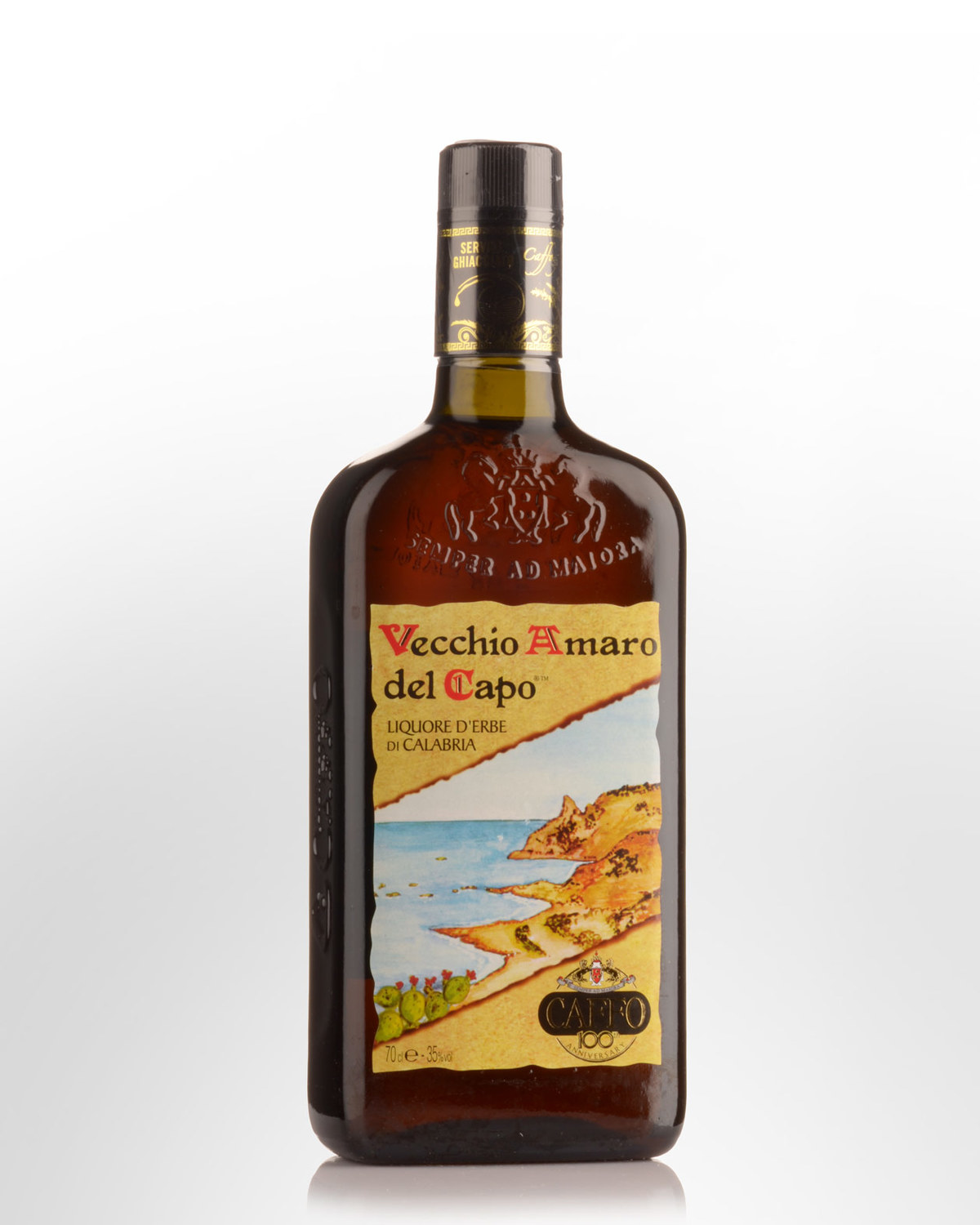 Caffo Vecchio Amaro del Capo Digestif Liqueur (700ml)
ITALY
Giuseppe Caffo built his small distillery in 1915 with the intention of creating the finest liqueurs from native Italian aromatic fruits and medicinal herbs. Over the decades, the operation has expanded considerably while remaining owned and operated by the family, who still employ traditional production methods and adhere to the highest quality ingredients.
The company's 'del Capo' brand of Amaro is considered the premier expression from Calabria. While standard amaro ingredients include some combination of juniper berries, laurel leaves, ginger, orange peel, anise, mint, elder (sambuco), cardamom, saffron, gentian, cinchona, citrus zest, bitter orange, sage, angelica, licorice, chamomile, cloves and cinnamon, this particular blend employs 29 herbs and roots and is slightly less bitter than most Amaros. The intense, earthy notes of herb and quinine make it ideal as a refreshing aperitif or digestif.
Serve it on ice with a twist or mix with soda as a "Cola Calabrese". 35% Alc./Vol.
Other reviews... Made using a mix of 29 Calabrian herbs and roots, this ruddy amaro is herbal and seductive, mixing root beer-like notes with honey and vanilla sweetness, all enlivened by a spicy accent on the finish. Versatile enough to mix into cocktails before dinner or to sip with dessert afterward. 94 points - wineenthusiast.com