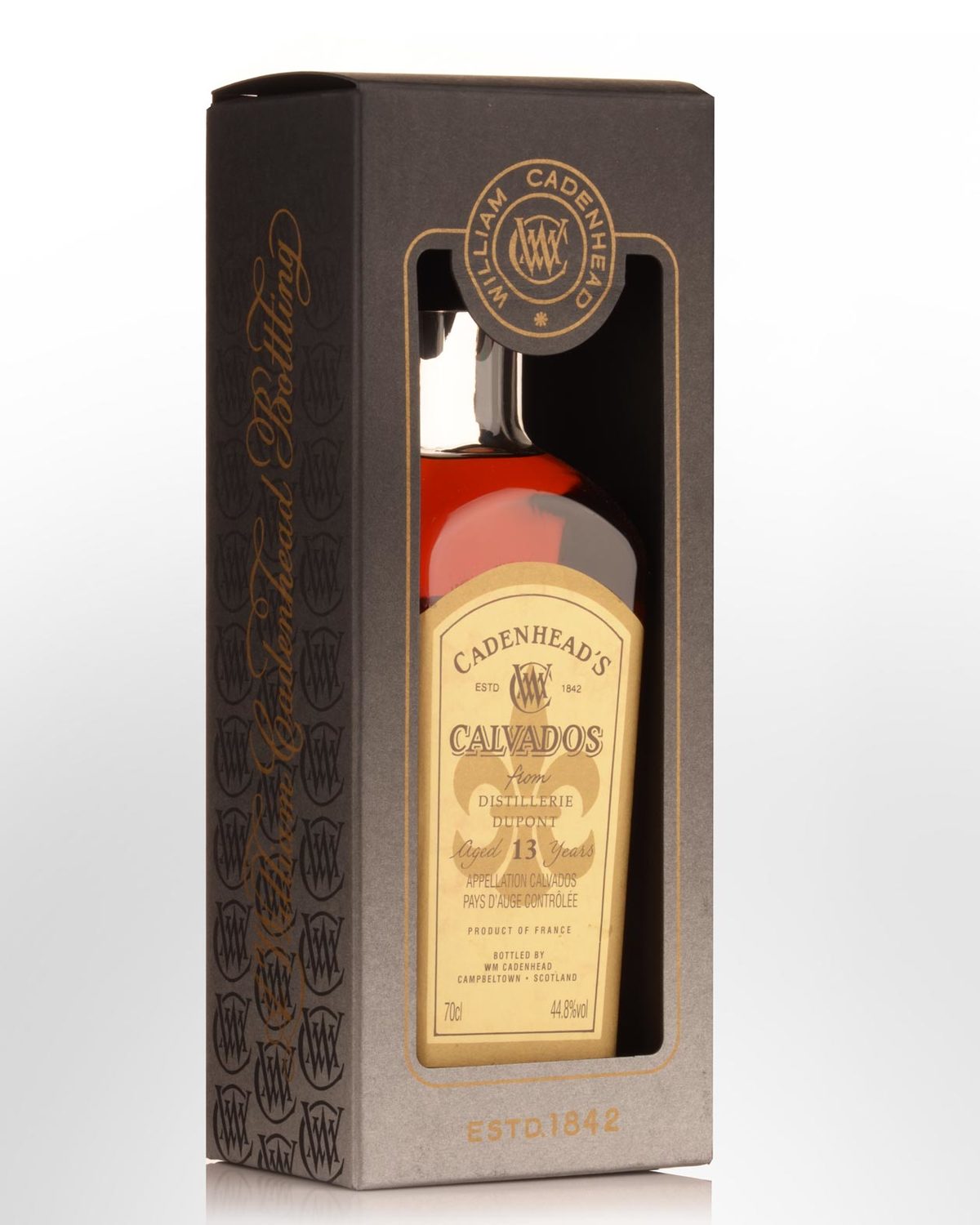 Cadenheads Distillery Dupont 13 Year Old Pays d'Auge Calvados (700ml)
Cadenhead's latest shipment includes this youthful, vibrant and fruity 13 year old apple brandy from the Dupont Distillery, bottled as part of their newish "Alternative Spirits range".
Etienne Dupont has been in charge of Domaine Dupont since 1980, when he took over from his father Louis and his grandfather Jules. Today the Domaine consists of 27 hectares (approx. 6000 trees) of typical apple varieties used for the production of Cider, Pommeau and Calvados. Etienne studied the art of double distillation in Cognac were he worked in close partnership with an oenologist. From the picking of the apples to the final ageing of the Calvados, Etienne is committed to producing the finest quality, even at the expense of the yield.
Bottled at 44.8%, according to Cadenheads, expect notes of tropical fruits before transitioning to darker, red fruits in the finish, accompanied by more dessert elements.