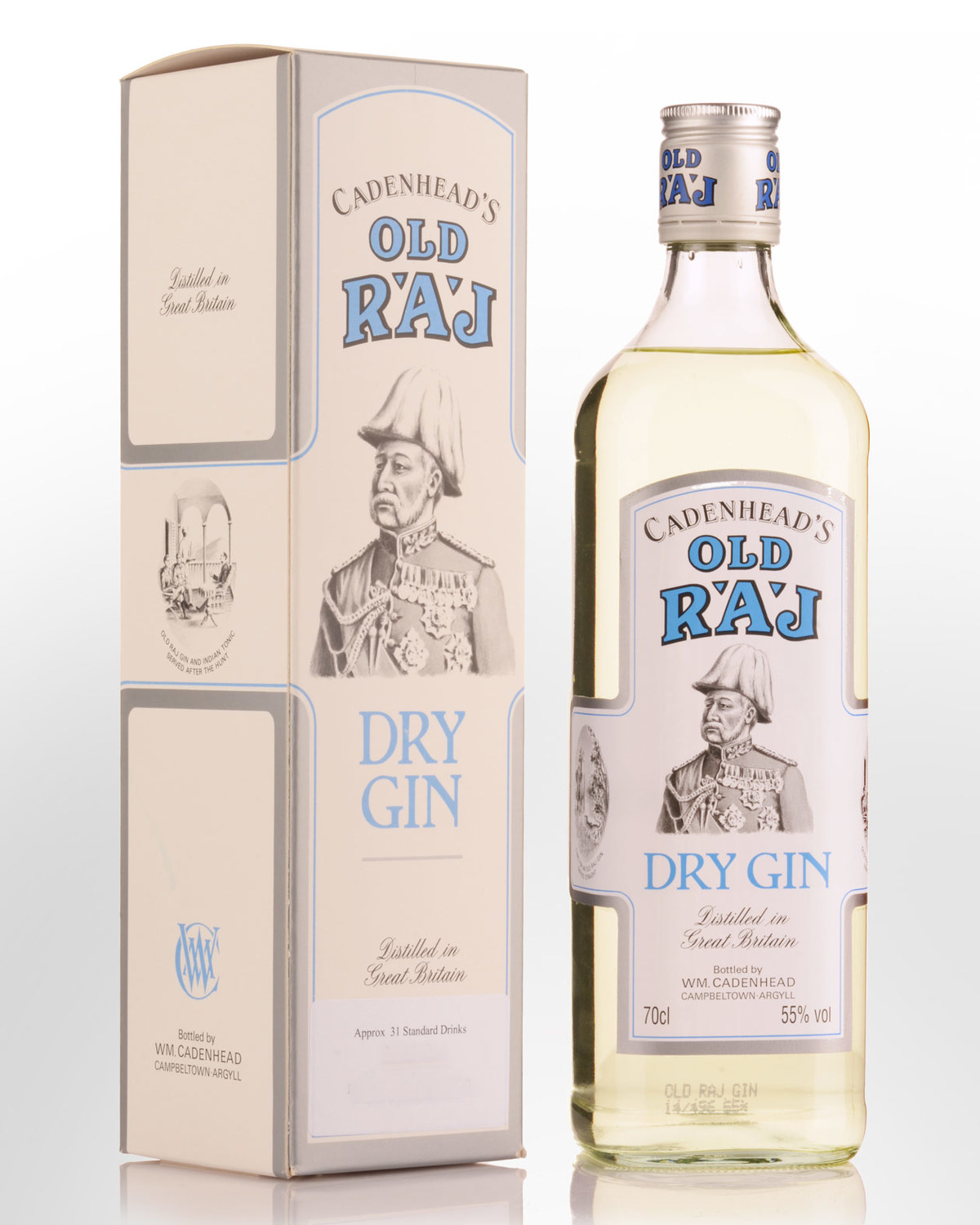 97
Cadenhead's Old Raj Dry Gin (700ml)
Cadenhead's Old Raj Dry Gin is one of the most intensely flavoured Gins available on the market today. Gin lovers note, while Old Raj is bottled at 55%, and carries some heat, it is in harmony with the extra flavour that Raj offers. No doubt it will be too much for some.

"What's so impressive about this breathtaking gin is that from start to finish, the 110 proof acts only as a sublime foundation for the botanicals rather than as a star performer; as delicious and comely as I could ever imagine British gin".

- F.Paul Pacault - 5 Stars, The Highest Recommendation.
Tasting note:
Distinctive, yet very pale straw coloured tinge. Heavy, penetrating aromas exude out of the glass offering an exotic amalgam of coriander seed, saffron, white pepper, tumeric and clove with some citrus zest notes adding freshness. A rich, clean, oily mouth feel delivers an enormous attack of saffron, coriander seed, aniseed and lemon tart carried by a spicy power wave, with the flavour profile reverberating into an exceptionally long, off-dry aftertaste of indian spices and lemon tart. This extraordinary offering guarantees a stunning Gin experience.
55% Alc./Vol.
Other reviews... This is the lower-proof version of the classic Old Raj. Lovely, complex gin bouquet offers aromas of coriander, juniper, anise, orris root, ground pepper, lemon peel, lead pencil, earth and tree bark. Palate entry is creamy, fruity, spicy and minty; midpalate offers layers of botanical complexity over the core juniper taste. Finishes with a wonderful rush of mint and baking spice. Fabulous. (2/1/2009)
96-100: Classic/Highest Recommendation - www.wineenthusiast.com
 Click here to learn more about Gin.