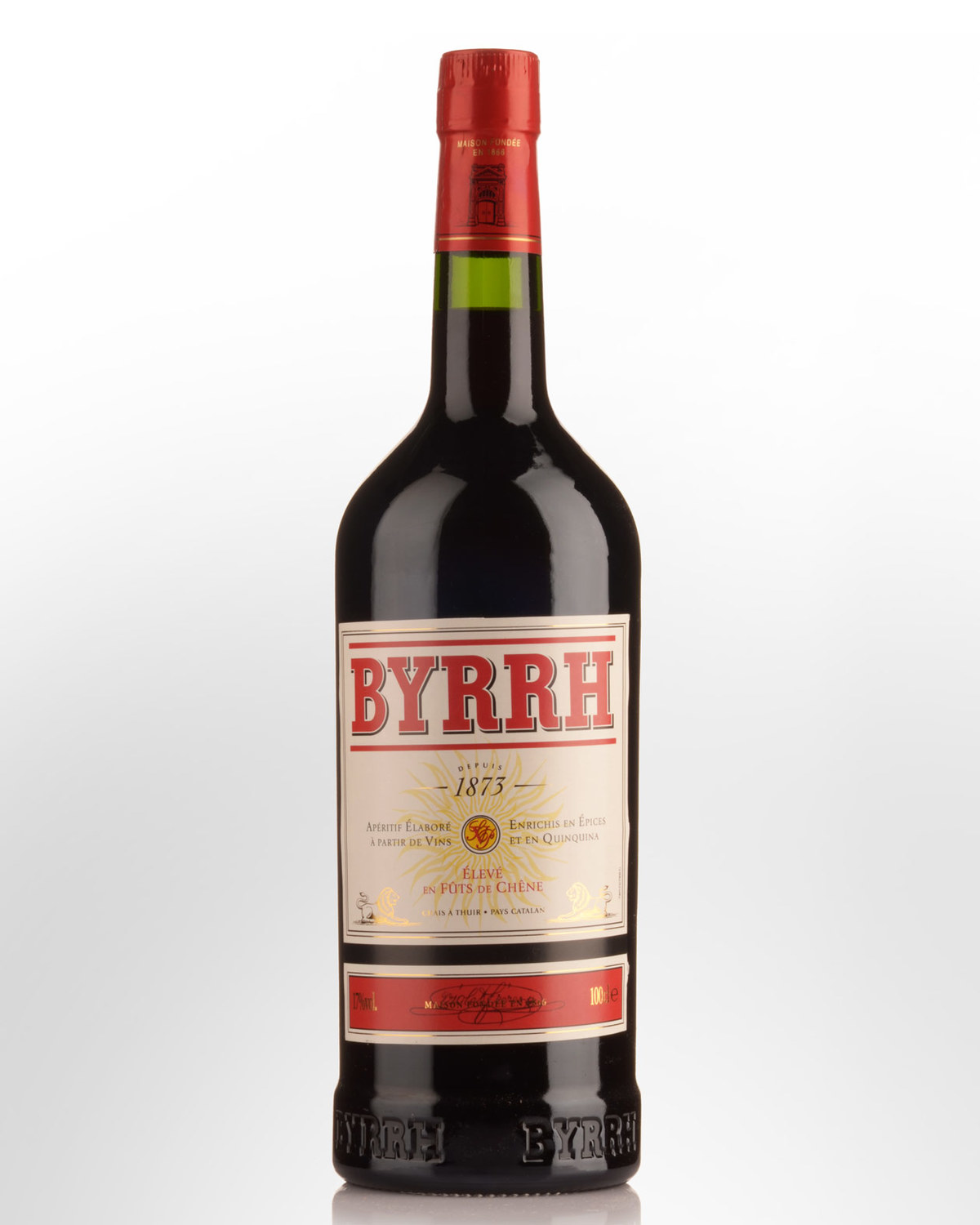 Byrrh Aperitif (1000ml)
Cotes du Roussillon,
FRANCE
A wine-based aperitif, Byrrh is made mainly from Carignan and Grenache grapes from the hillsides of Roussillon in Southern France. The grape must is macerated with neutral spirit in order to stop the fermentation process. This gives a particularly fruity and syrupy mixture, called "mistelle". After a preliminary ageing, the mistelles are blended with dry red Roussillon wines. The blend is then cold-flavoured with dried crushed quinine bark, and aged for 3 years in large wooden barrels called "foudres".
Simon Violet and a pharmacist friend, both from Thuir, in the Pyrénées invented this new quinine-based aperitif in 1856. Benefiting from the then fashion for quinine tonic wines, Byrrh soon became popular throughout France. Starting in 1903, advertising poster competitions were launched to promote the brand. Boosted by extensive advertising campaigns, Byrrh was a huge hit in the 1930s and by 1935 was the leading aperitif in France, with sales reaching 35 million litres. The brand became part of Pernod Ricard in 1976.
Tasting note: Deep crimson colour with brick red hue. Aromas of cranberry and pomegranate are married with a subtle quinine note and herbaceous undertones. Light to medium bodied and mildly fruity in a semi ripe raspberry way, with slightly more of a bitter herbal element entering towards the finish. Concludes with a pleasant dried cranberry / quinine aftertaste but overall, relatively sweet for an aperitif. 17% Alc./Vol.
[Note: tasted at room temperature. The addition of ice and a slice of lemon makes a world of difference.]