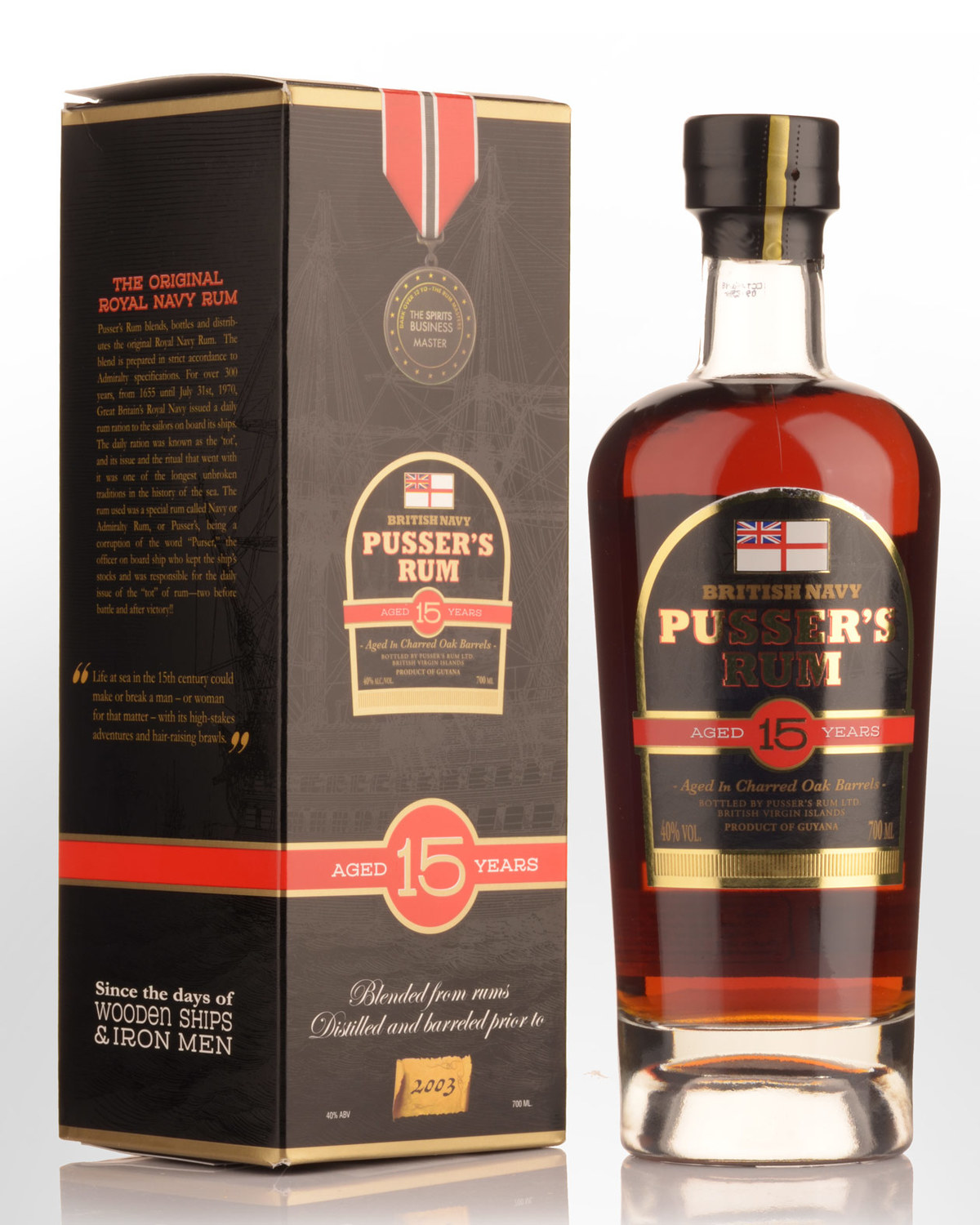 British Navy Pussers Rum 15 Year Old Navy Rum (700ml)
GUYANA
Described as "The single malt of Rum" by Forbes Magazine, this is the new, 100% tropicially aged, lower ABV bottling of Pussers, now made exclusively from Guyanese rums and heavily influenced by distillate from the double wooden pot stills of Port Mourant. 40% Alc./Vol.
Other reviews... The old Pussers 15 Year Old was good, but this is great. All it lacks is strength.
5 Stars - diffordsguide.com
Double Gold | San Francisco World Spirits Competition 2020
Rum and the sea are inseparable, and no rum is more akin to the sea and the seaman than is British Navy Pusser's Rum. For more than 300 years, sailors of Great Britain's Royal Navy were issued a daily ration of rum by the Purser (corrupted to 'Pusser' by the Jack Tars). From 1655 until the traditions termination on August 1st 1970, 'Pusser's Rum' was one of the few daily comforts afforded those early seamen of Britain's Navy as they fought across the globe to keep the Empire intact and its sea lanes open. Pusser's Rum was never sold or offered to the public, and if a rum connoisseur managed to acquire a tot or two, he saved it for a very special occasion. These contemporary bottlings bring the tradition to a wider audience.