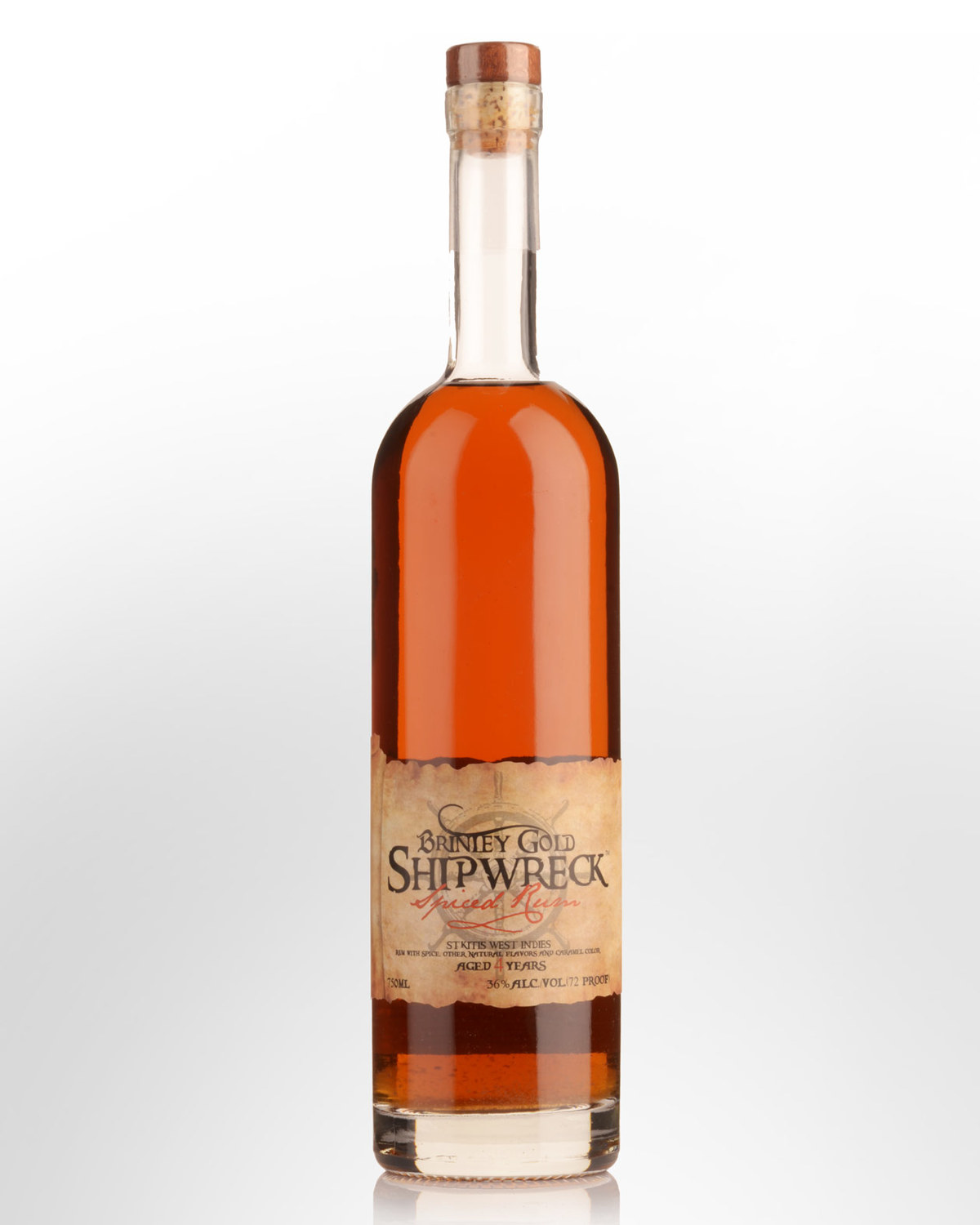 Brinley Gold Shipwreck Spiced Rum (750ml)
Created by father-son team Robert and Zachary Brinley with their distillery based in the beautiful Carribean island of St Kitts, Brinley Shipwrecked Spiced Rum is produced utilizing 4-year old Carribean Rum and spiced with Madagascar vanilla, orange, nutmeg, clove, and other tropical spice flavors. Similar to many spiced Rums on the market, Brinley maintains this is best enjoyed as a mixing Rum, but is smooth enough to be enjoyed over ice.
Tasting note: Presents a pale gold in the glass and opens restrained and not especially spicy at all yielding moderate scents of vanilla custard, creme caramel and iced coffee. A light silky entry leads into a light to medium bodied vanilla / mocha profile that's barely spicy, a little flaccid and short. Concludes with a very delicate warmth. Super smooth but lacks personality. 36% Alc./Vol.
Other reviews... Deep amber color with an olive gray cast. Vibrant aromas of creamy vanilla, butterscotch, and frosted caramel cake follow through on a round supple entry to a fruity medium-to-full body with pure, nicely integrated cinnamon bark and nutmeg seed spiciness and a long, lightly peppery fade. Very stylish and well made. 36% Alc./Vol
International Review of Spirits Award: Gold Medal
RATING: 90 points (Exceptional) - www.tastings.com