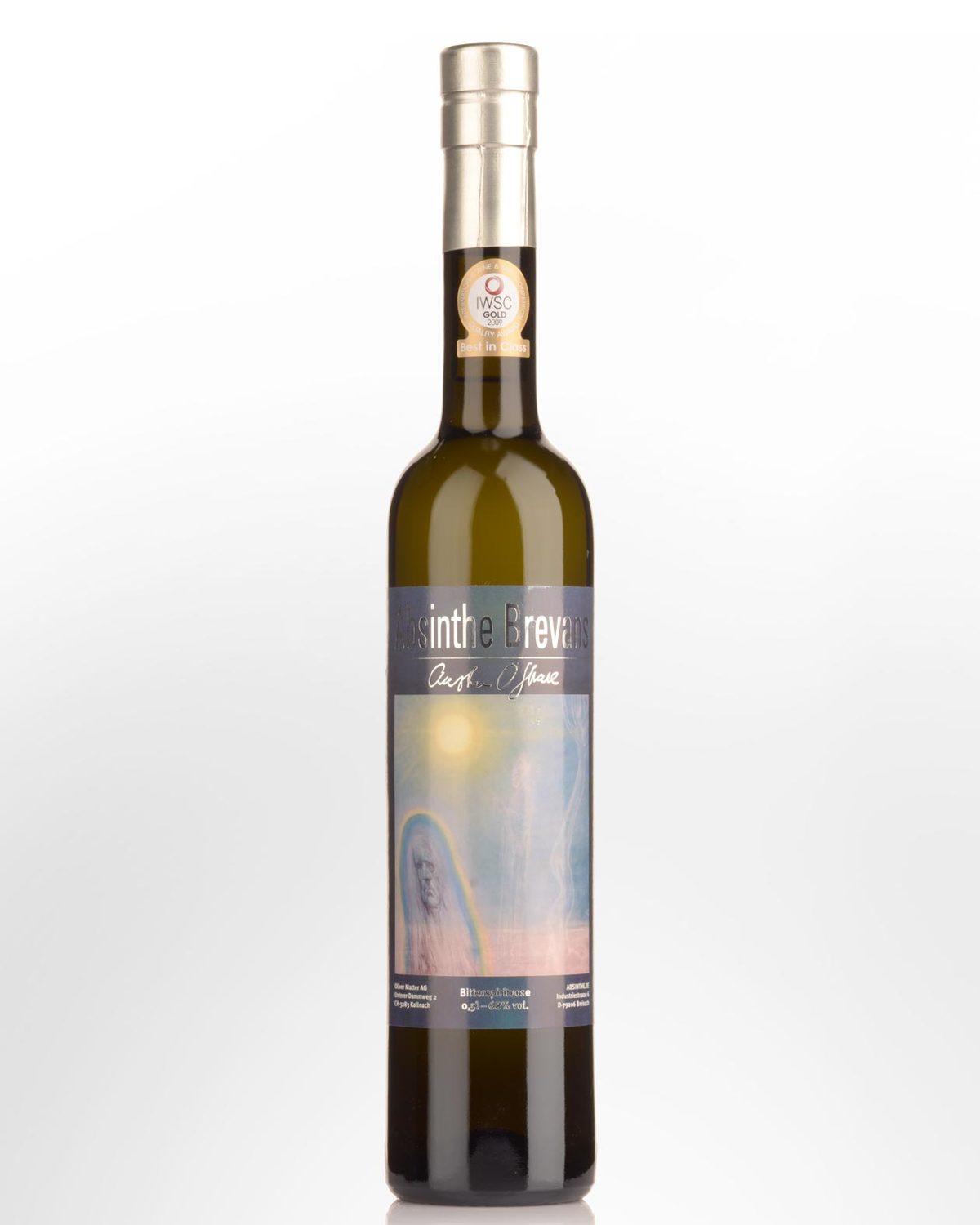 Brevans AO Spare Absinthe (500ml)
SWITZERLAND
The second absinthe in the Brevan's series is also dedicated to a well-known artist, the English painter, Austin Osman Spare, famous for his surreal works that frequently depicted the sub conscious.
The first batch was distilled on Spare's birthday (December 30th) and was released on April 3rd 2009. Like the HR Giger bottling, the formula was taken from the well known French distiller's manual,
"La Fabrication des Liqueurs"
published in 1897 by J. De Brevans. Oliver Matter keeps this one simple, using herbs, wormwood and hyssop with zero sugar and no artificial substances. The colour comes from natural chlorophyll.
Other reviews…
5 stars – www.diffordsguide.com International Wine & Spirits Competition
Gold 2009 / Best in Class