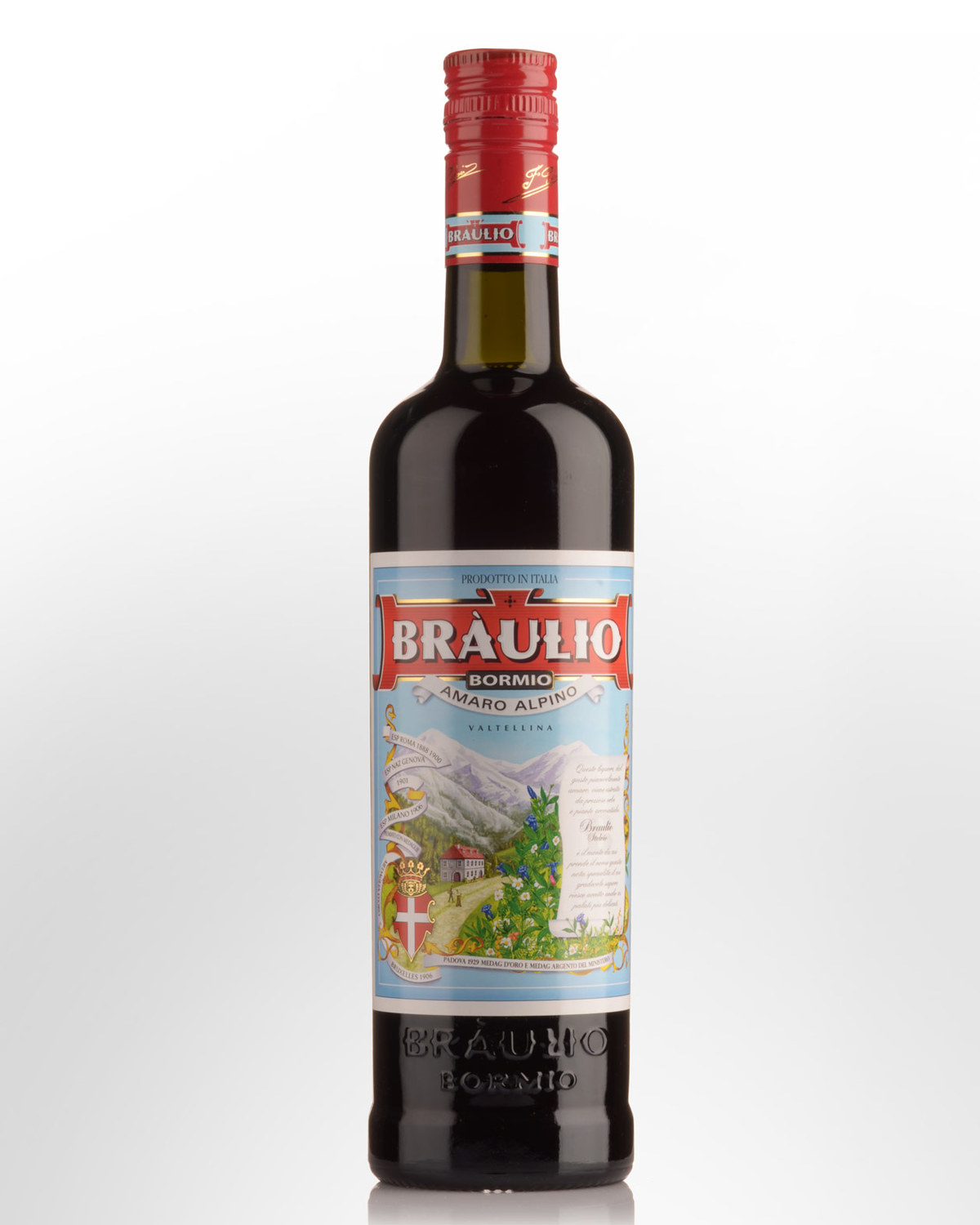 Braulio Amaro Digestif Liqueur (700ml)
A superb Amaro liqueur from Bormio in the Italian Alps, a town famous for its skiing and the Stelvio Pass, a spectacular & dramatic alpine road which will be familiar to viewers of 'Top Gear'. Braulio offers a wonderful way to conclude a meal and tastes all the better if you've had a day on the slopes. Serve on ice with a dash of soda.
Tasting Notes: Sienna brown colour with gold ochre hue. A remarkable nose. Top notes of fresh spearmint and chamomile above a layer of florals and sandalwood, a touch of liqourice and citrus. The palate is rich and supple, initially delivering fresh mint and spice flavours complementing the chamomile before warming and letting the bittersweet complexities promised by the nose take the reins. The balance of sweetness, bitterness and fruit flavours is wonderfully maintained throughout. Clean finish. Very long aftertaste of tea leaf and honey. Consume straight over ice or even warm. A delicious digestif. 21.0% Alc./Vol.