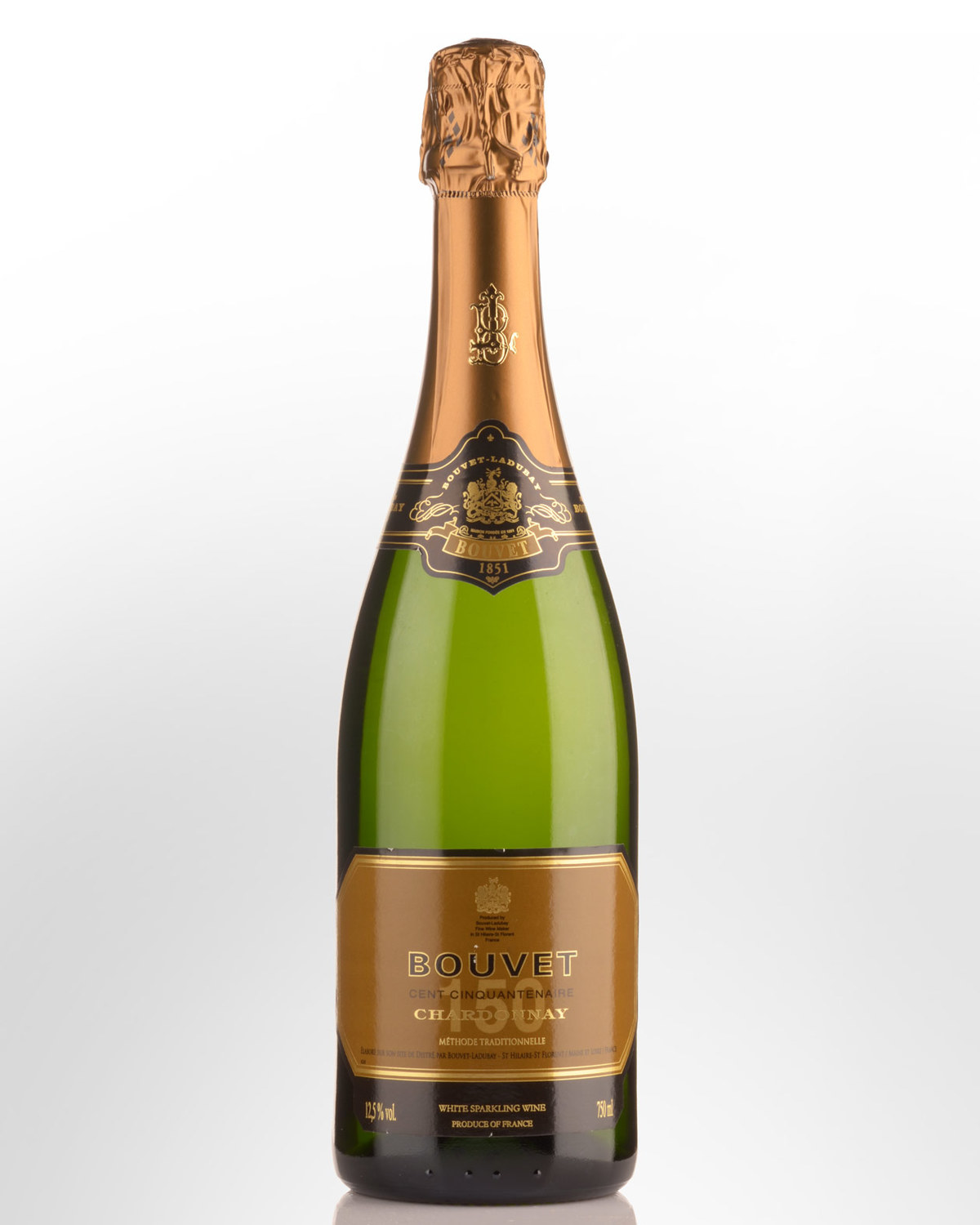 92
Bouvet 150th Anniversary Sparkling Chardonnay Brut
Saumur, Loire Valley,
FRANCE
After many years of ownership by Champagne Taittinger, Bouvet Ladubay is once again fully owned by the Monmousseau family who have continuously run the business since their purchase in 1932. Bouvet Ladubay employs precisely the same wine making process as Grand Marque Champagne, delivering French sophistication at an everyday price.
An excellent aperitif style.
Re-tasted: December 2015
This wine commemorates Bouvet's 150th anniversary in the Loire Valley wine trade with a special release produced from 100% Chardonnay. Pours with a white frothy mousse that dissipates relatively quickly to reveal a pale straw coloured base wine with pale gold edges. Very fine bead showing excellent persistence. Nosing reveals aromas of pears and subtle baked apple characters overlaid by toast with yeast lees and quince also evident. Fresh and vibrant the palate is filled with pear and baked apple characters followed by some toast and yeast lees. Clean dry finish with an aftertaste of pears, baked apples and yeast lees.
Drink over the next 1-2 years.
Alc. 12.5%
Re-tasted: November 2012
Excellent white creamy mousse with a pale straw pale gold edged base wine. Exceptionally fine bead showing excellent persistence. On the nose baked bread and toast top notes are followed by some subtle pear and citrus aromas. This is the driest of the Bouvet collection and also the most Champagne like delivering flavours of pear and citrus overlaid by yeast lees and some toast. Dry finish with moderately creamy texture. Good length with aftertaste of pear, yeast lees and baked bread.
Drink over the next 2-3 years (2012-2015).
Alc 12.5%
First Tasted : August 2008
This wine commemorates Bouvet's 150th anniversary in the Loire Valley wine trade with a special release produced from 100% Chardonnay. A fresh shipment of our biggest selling sparklings has just arrived. The wine pours well, with good creamy mousse, fine bead with good persistence. Straw colour base wine. Delicate citrus top note followed by yeast lees & hazelnut. Creamy palate texture. Mouthfilling palate with excellent length. Flavours of hazelnut, cream and just a hint of lemon and sherbet. Long aftertaste of lemon & sherbet.
Cellar 3-4 years (2011-2012)
Alc/Vol: 12.5%

Oct2008Sparklings