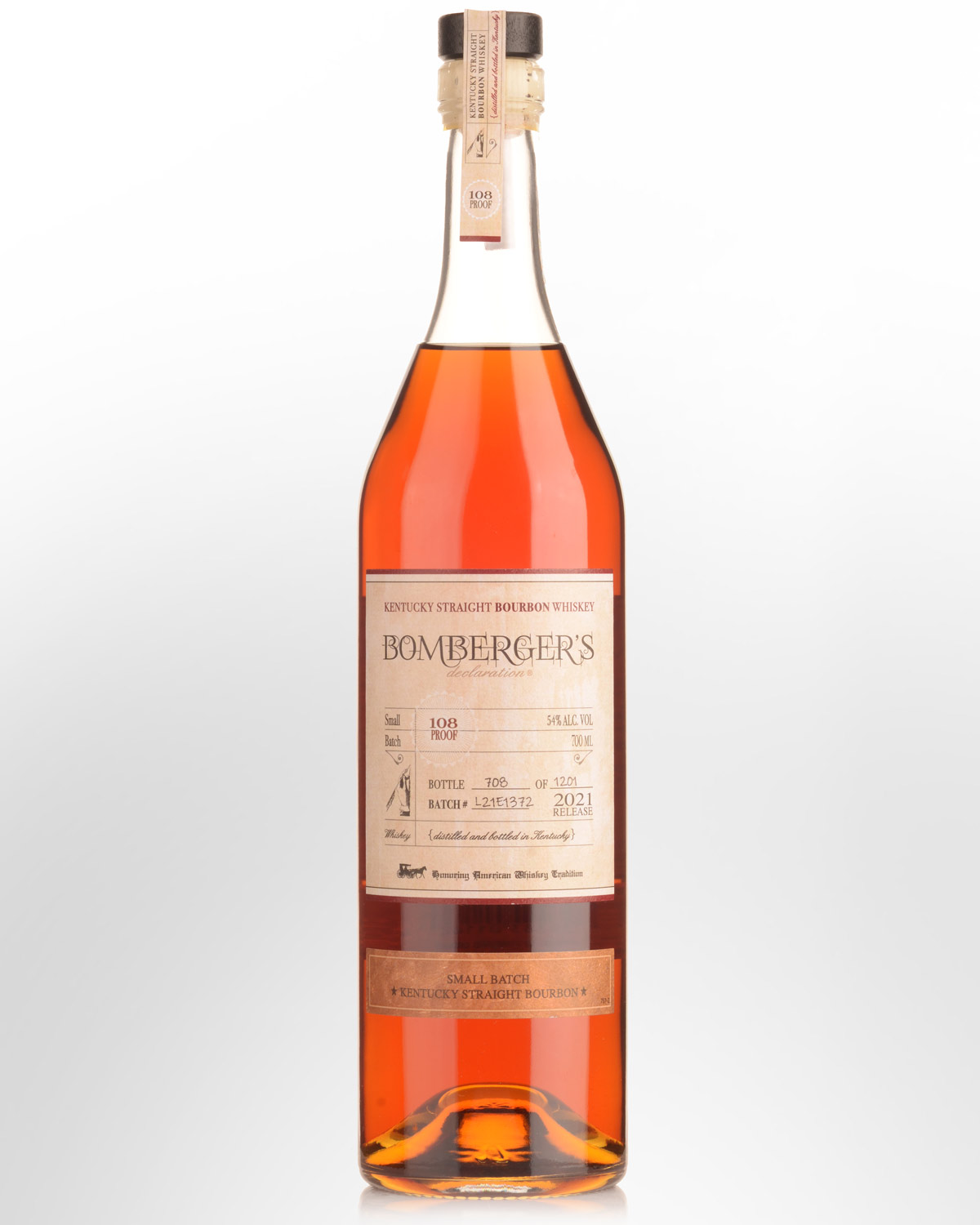 Bomberger's Declaration 2021 Release Small Batch Kentucky Straight Bourbon Whiskey (700ml)
Production volumes are relatively low again on this year's Bomberger's release, with the 2021 yielding just over 1200 bottles. (Previous releases have been as high as 3000). Meanwhile, the proportion matured in Chinquapin oak has been increased. This year the production team opted to create a richer, deeper whiskey by adjusting the char levels of the barrels.
Debuting in 2015, it's a fairly new product from Michter's honoring their past in Pennsylvania while paying homage to one of Bourbon's lost brands. The Bomberger's legacy can be traced back to 1753, when two Swiss Mennonite farmers began distilling rye on their farm near Lancaster County, Pennsylvania. The distillery was passed down through relatives until 1860 when it was purchased (and subsequently renamed) by Pennsylvania Dutchman, Adam Bomberger. He owned and operated the distillery until Prohibition forced its closing in 1919. Lou Forman who followed, abandoned the original Pennsylvania operation in the 1950s after filing for bankruptcy. In the 1990s, two entrepreneurs filed for the Michter's trademark and relocated the brand in Louisville, Kentucky.
Until Prohibition, Bomberger's was the oldest operating distillery in the United States, and in many ways represented the transformation of whiskey distilling from an agricultural level to an industrial one. While the age and mash bill of the Bomberger release is unknown, speculation puts it above 10 years old. It's been described as "...one of the more intriguing releases from Michter's thus far." 54% Alc./Vol.