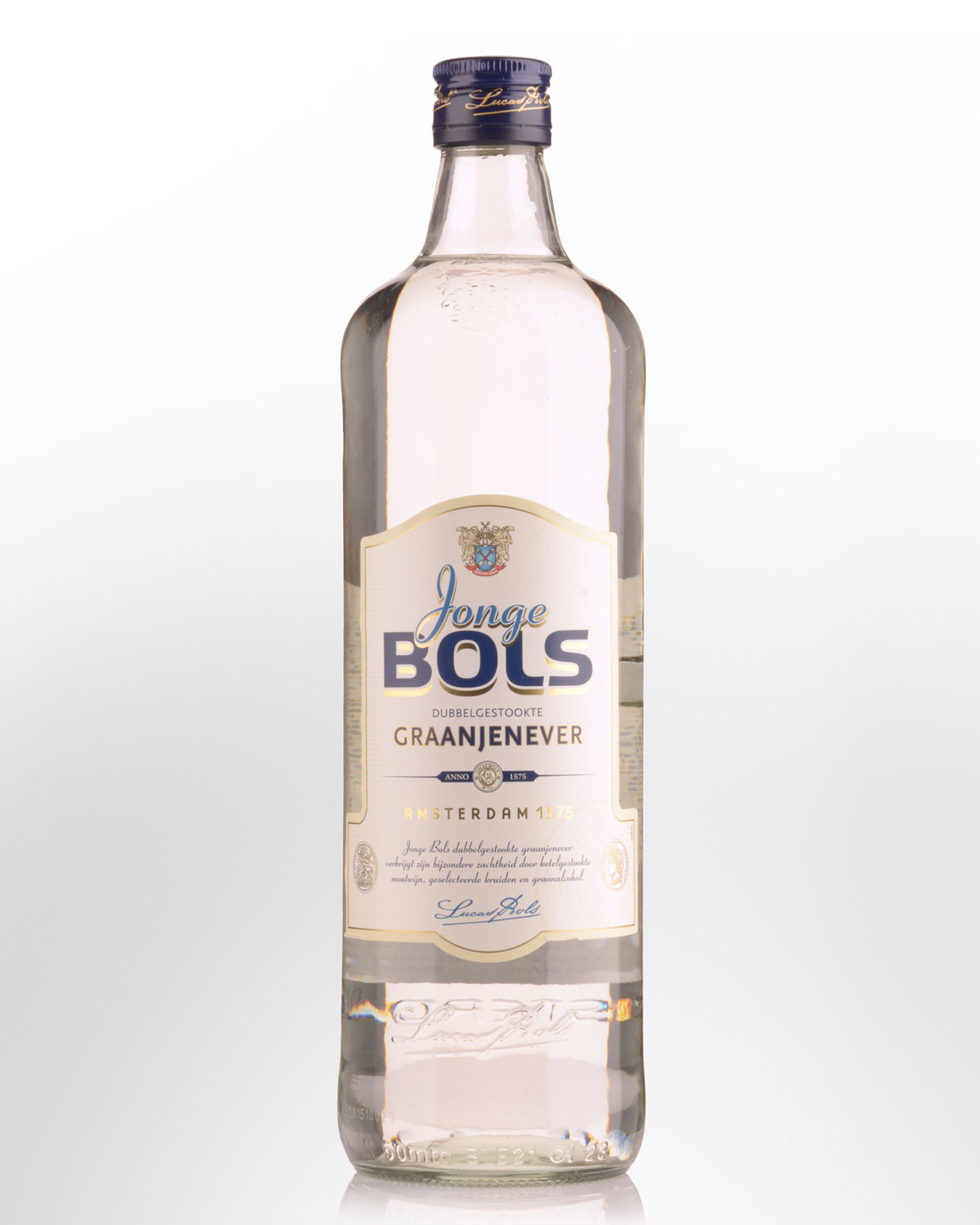 Bols Jonge Gin (Genever) (1000ml)
Jenever (also known as Genever or Jeniever) Dutch Gin is a full bodied malty spirit that was introduced to the Northern Netherlands in the 16th century by Southern Netherlanders who were fleeing the Spanish inquisition. Although it was originally created for purely medicinal reasons, (juniper berries being of diuretic value in flushing the urinary system) the popularity of this hardy new spirit spread so quickly that it soon was hailed as Holland's national drink.
There are two types of Genever: 'Oude' (Old) and 'Jonge' (Young). This is not a matter of aging, but of distilling techniques. Around 1900 new technology made it possible to produce an almost neutral tasting high-grade alcohol, independent of the origin of the spirit. A worldwide trend towards lighter tasting spirits as well as lower prices, led to blended whisky in Great Britain, and its counterpart in the Netherlands was 'Jonge Genever'. During the World Wars, lack of imported cereals and hence malt, forced the continued promotion of this Gin. People started using the term 'Oude' for the old-style Genever and 'Jonge' for the new style, which contains more grain instead of malt and can even contain plain sugar-based alcohol.
Jonge Bols is one of the finest young Genevers of Holland, twice distilled from 100% pure grain. Fourteen ingredients such as, angelica root, aniseed, ginger root, apricot nuts, learwyt seed are then infused for flavouring. Typically consumed out of a shot glass, or, as preferred in Holland, a tulip glass, Jonge Gin is best served chilled. Or try a John Collins, a Cocktail which consists of Genever Gin (or Bourbon), lemon juice, sugar, and sodawater and made in the same way as a Tom Collins. 35% Alc./Vol.
Tasting note: Clear. Mild aromatics reveal top notes of candle wax, talc and mineral over heavier scents of potpourri (especially lavender) citrus peel and juniper. Silky entry slowly builds in concentration offering mild, medium dry flavours of citrus, mineral and chamomile tea. Juniper takes back seat. White pepper back palate. Exceptionally pure, silky and very gently warming mouth feel. Turns dry, with a clean, refreshing aftertaste of citrus peel, mineral and a subtle juniper fade. A less assertive and very easy drinking alternative to London Dry's. 35% Alc./Vol.
 Click here to learn more about Gin.