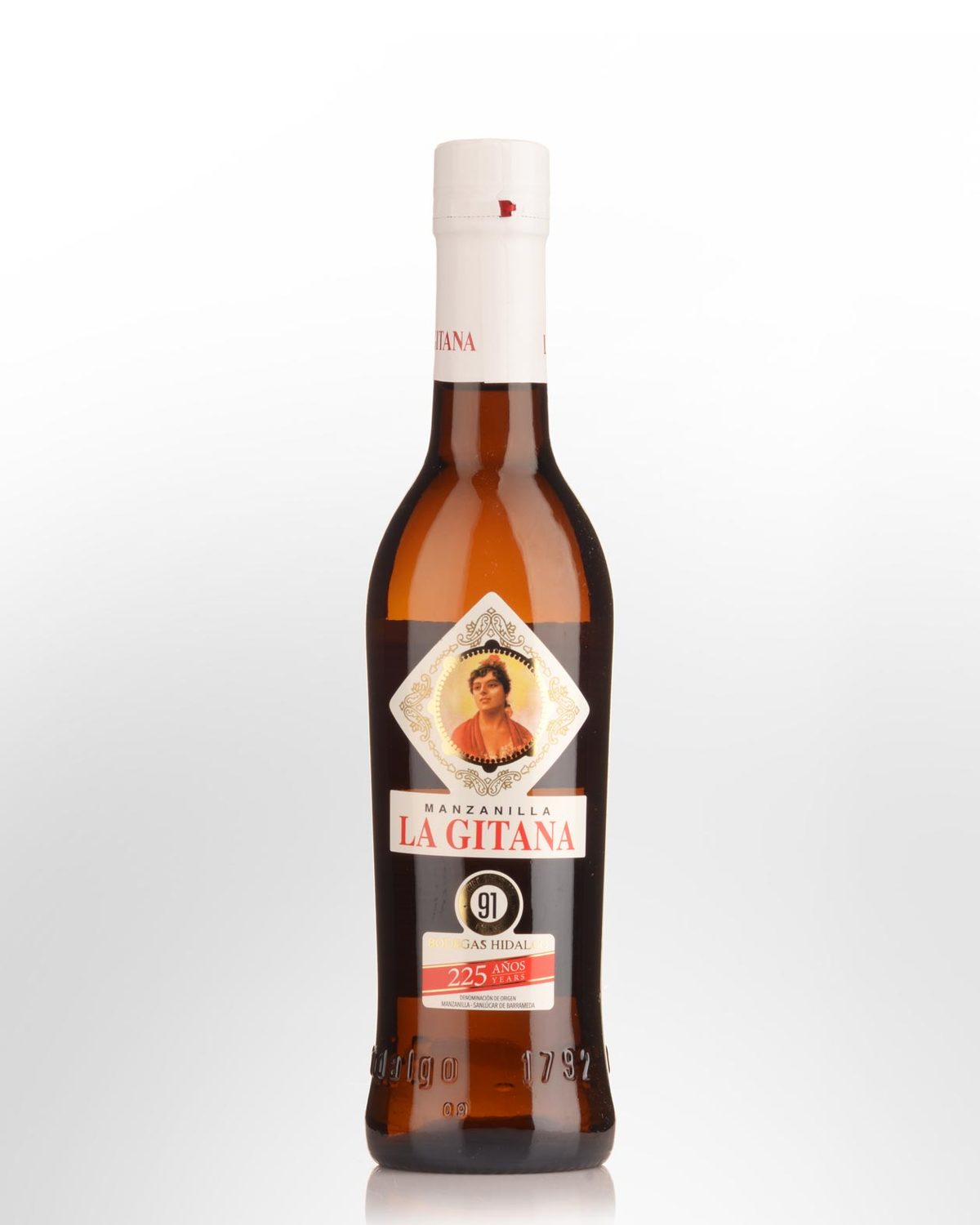 Bodegas Hidalgo La Gitana Manzanilla Sherry (375ml)
Sanlucar de Barrameda,
SPAIN
The Hidalgo is one of the few remaining Spanish Sherry producers. The family's origins can be traced to the North of Spain, but moved to the South in the 18th Century. In 1792, JOSE PANTALEON HIDALGO acquired a Sherry Bodega in the centre of San Lucar de Barrameda. Six generations later, the company is still owned by the Hidalgo family. Manzanilla is the driest of the Sherries as well as being the lightest.
The terroir of the vineyards that is set between the sea, the river and the marshlands to the North creates a degree of humidity and microclimate that allows the flor yeast to grow on the surface of the maturing wine all year round. Elsewhere in Sherry, the flor yeast character dies off the surface during summer and winter. The climatic situation has curious parallels with the Sauternes region of France. 
A refreshing, bone dry sherry, that is a perfect match for prosciutto and fresh seafood. Classic very pale, almost water like colour water like hue. Superb lifted nose of sea spray salt, cashew and flor yeast showing all the characteristics of a top Manzanilla. The palate has excellent length and depth – a wonderful juxtaposition of salt, cashew nut and flor yeast flavours – mouthfilling and refreshingly clean and bone dry. Perfect balance. Exceptionally long salty, flor yeast aftertaste.
A fantastic Summer drink. Enjoy over the festive season.
Drink (2011)
Alc/Vol: 15%