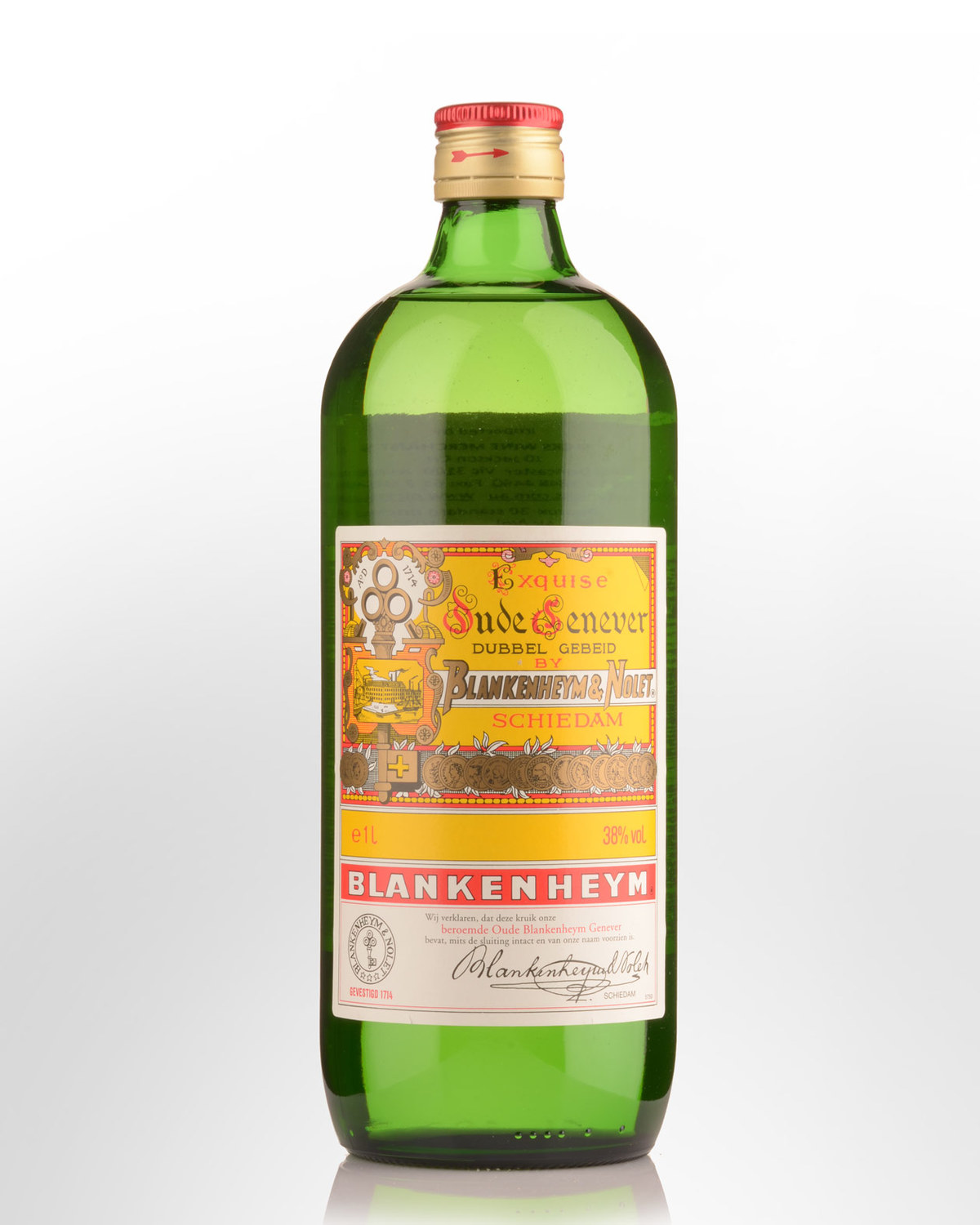 Blankenheym & Nolet Oude Genever (Jenever) (1000ml)
Genever (also known as Jenever or Jeniever) Dutch Gin is a full bodied malty spirit that was introduced to the Northern Netherlands in the 16th century by Southern Netherlanders who were fleeing the Spanish inquisition. Although it was originally created for purely medicinal reasons, (juniper berries being of diuretic value in flushing the urinary system) the popularity of this hardy new spirit spread so quickly that it soon was hailed as Holland's national drink.
There are two main types of Genever: 'Oude' (Old) and 'Jonge' (Young). This is not a matter of aging, but of distilling techniques. Jonge Genever can contain no more than 15% malt wine and 10 grams of sugar per litre where Oude Genever must contain at least 15% malt wine but not more than 20 grams of sugar per litre. It is straw-hued, relatively sweet and aromatic.
This Oude Genever is created by Blankenheym & Nolet distilleries, established 1714 in Schiedam, Holland. A city well known for it's production of Genever.
An interesting fact when contemplating the use of Genever: in 1862 a celebrity bartender by the name of Jerry Thomas produced the world's first cocktail and bartending book titled "The Bar-tenders Guide or How To Mix Drinks". In there appeared recipes based around four basic cocktail spirits being brandy, rum, whisky and not suprisingly, Genever, the classic predecessor of London Dry Gin. Below is a cocktail recipe of the forgotten 'Holland House', a classic in the era of Jerry Thomas.
Enjoy!
No tasting notes available...
Recipe: The Improved Holland Gin Cock-tail
Glass: A small pre-chilled cocktail glass / coupe.
2 shots of Bols Genever
3 dashes of rich sugar syrup
2 dashes of orange bitters
1 dash of dry orange curacao liqueur
Stir the ingredients with large, hard, cold ice cubes and strain into the glass.
Click here to learn more about Gin.

Click here for Classic Cocktails.