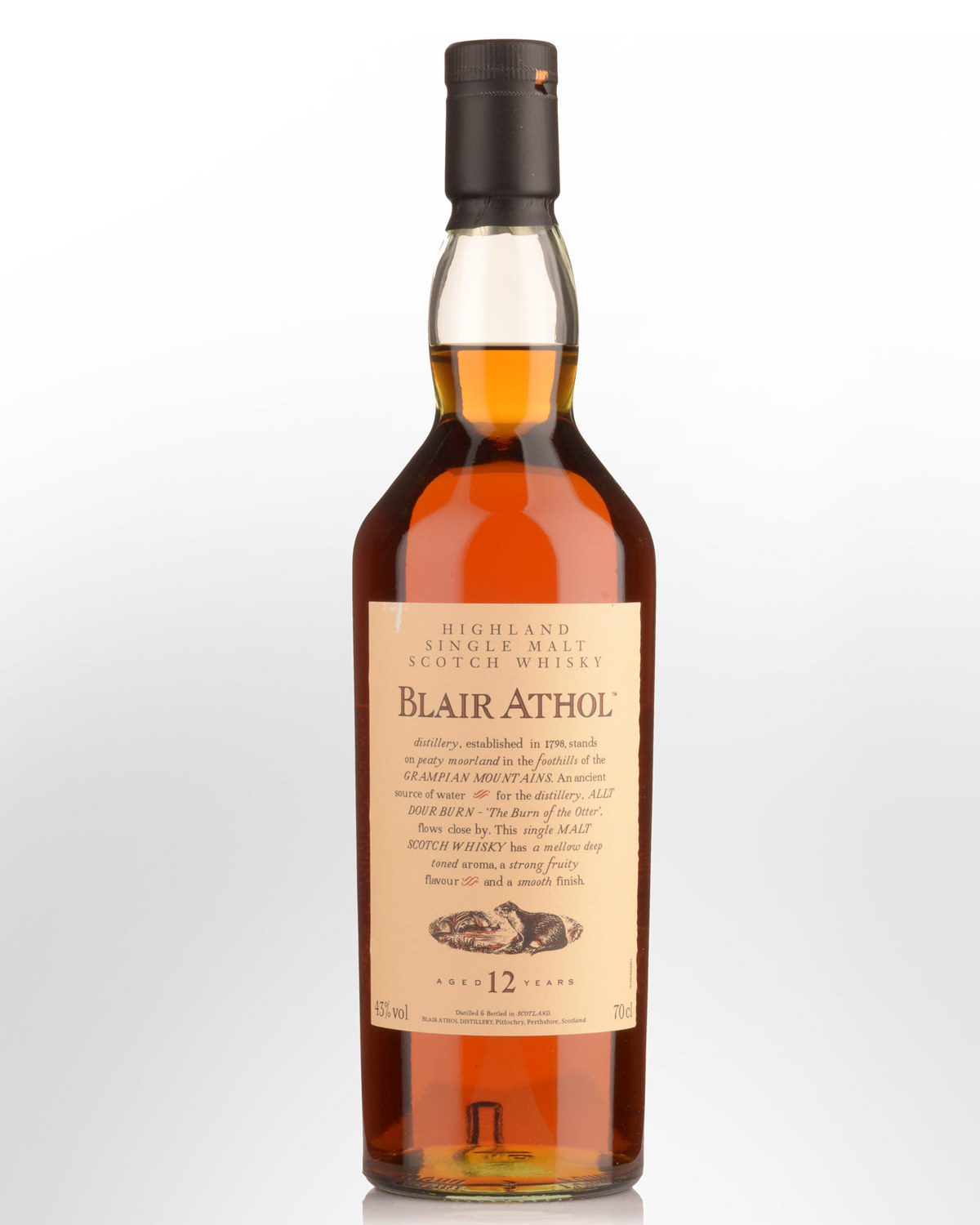 Blair Athol Flora & Fauna 12 Year Old Single Malt Scotch Whisky (700ml)
Founded in 1798 by John Steward and Robert Robertson, and originally named 'Aldour', after the Allt Dour burn water source, Blair Athol is one of the oldest working distilleries in Scotland. It closed in 1932 after which the venture was bought by Arthur Bell and Sons, but didn't open again until it was rebuilt in 1949. In 1973 two stills were added to the existing two. Not surprisingly, it is today the signature malt of the Bell's blend, the most popular blended whisky in the UK. The house style is typically rich, spiced, gingery and nutty.
Other reviews...
Earlier batches have been pretty good in my opinion (like, 2005, WF 85) but the older 'black labels' from the 1970s were even better. In case you're wondering, the mascot on the label is some kind of beaver, as far as I can tell. Colour: gold. Nose: liquid cake, as they would say at Pitlochry's tearooms, where you would usually meet many very friendly ex-distillery workers and other engaging senior citizens. Brioche, Golden Grahams, almond croissants, soft malt, cigarette tobacco, shortbread… It's really very cake-y. Mouth: in keeping of the nose, just much drier, almost bitter at times. A lot of black tea, which is very fitting isn't it, bitter chocolate, crunching coffee beans, those sorts of things. If you like genuine 'black' chocolate, you'll love this. Some dry walnut wine too, 'ideas' of fino sherry, etcetera. Good body at just 43%. Finish: a little short and bitter. Big maltiness in the aftertaste, as well as some wood smokiness. Comments: I believe it got drier than earlier batches over the years, not too sure. I like it anyway.
84 points
- whiskyfun.com