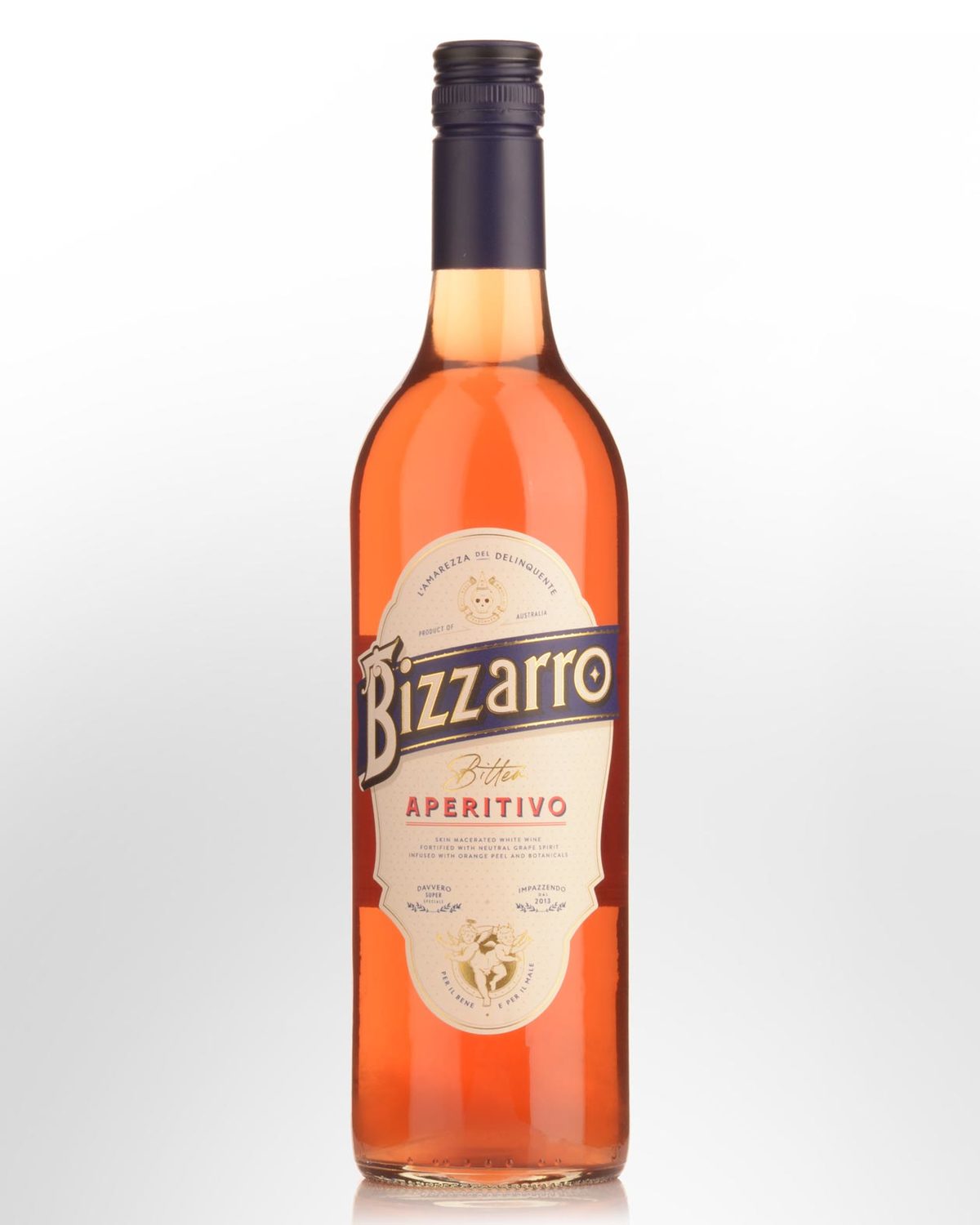 Bizzarro Bitter Aperitivo (750ml)
Riverland, South Australia,
AUSTRALIA
Hailing from the the Riverland in South Australia, this natural Aperitivo is produced by Delinquente Wine Co. Biodynamically grown Vermentino is infused with organically grown Riverland oranges and lemons, as well as a range of fruits and herbs. This creates a perfectly balanced Aperitivo, not too bitter, not too sweet and as a result contains much less sugar than other competitors. Equally suitable in a spritz as it is in a cocktail or on the rocks.