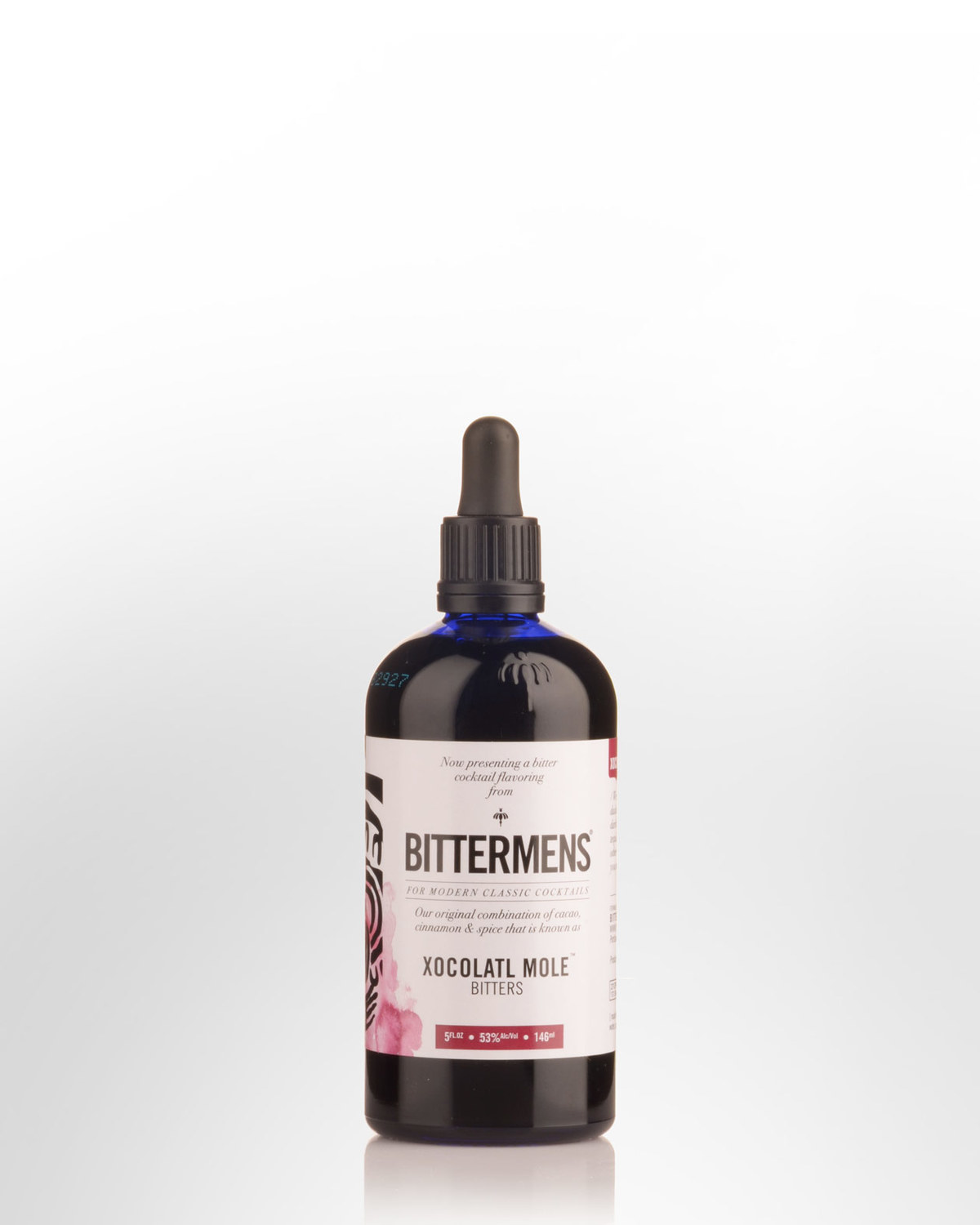 Bittermens Xocolatl Mole Bitters (146ml)
New York State,
UNITED STATES
Small batch bitters are surely making their mark on the cocktail scene, with cocktail enthusiasts and bartenders rediscovering the long lost recipes of the golden era and coming up with new signature flavours which help create the palate of the New Age Cocktail.
While living in San Francisco in early 2007, Avery and Janet Glasser used high proof spirit and a variety of herbs, peels and spices to create what would be their prototype recipe for the Xocolatl Mole Bitters and catalyst for their new venture.
The summer of 2010 marked a dramatic rebirth for Bittermens: winding down previous licensing agreements, striking new partnerships (i.e. The Bitter Truth) developing new products and most importantly, leasing a commercial kitchen. All Bittermens products are now being made by hand at their Brooklyn facility using primarily organic ingredients.
Inspired by the classic chocolate Mole sauces of Mexico, Xocolatl Mole Bitters are a combination of cacao, cinnamon & spice. This bitter was originally designed to pair with aged tequila, but will work beautifully with aged rum, bourbon and rye as well. Add a dash in your Old Fashioned or Manhattan along with the recommended Latin Quarter recipe below.
Cocktail Recipe: Latin Quarter
Joaquín Simó for Death & Co.
-60ml Ron Zacapa Solera Rum
-1/2 barspoon Sugar Cane Syrup
-1 dash Angostura Bitters
-1 dash Bittermens Xocolatl Mole Bitters
-3 dashes Peychaud's Bitters
-Lemon Twist
-Absinthe Rinse (or Herbsaint or Ricard)
Fill a double old fashioned glass with ice and a small amount of Absinthe. Stir the Rum, Sugar Cane Syrup and bitters in an ice filled shaker glass. Dump the ice from the old fashioned glass and rotate the glass to ensure that the rinse coats the entire inside of the glass. Strain into the glass.
No Tasting Notes Available...
 Click here for Classic Cocktails.