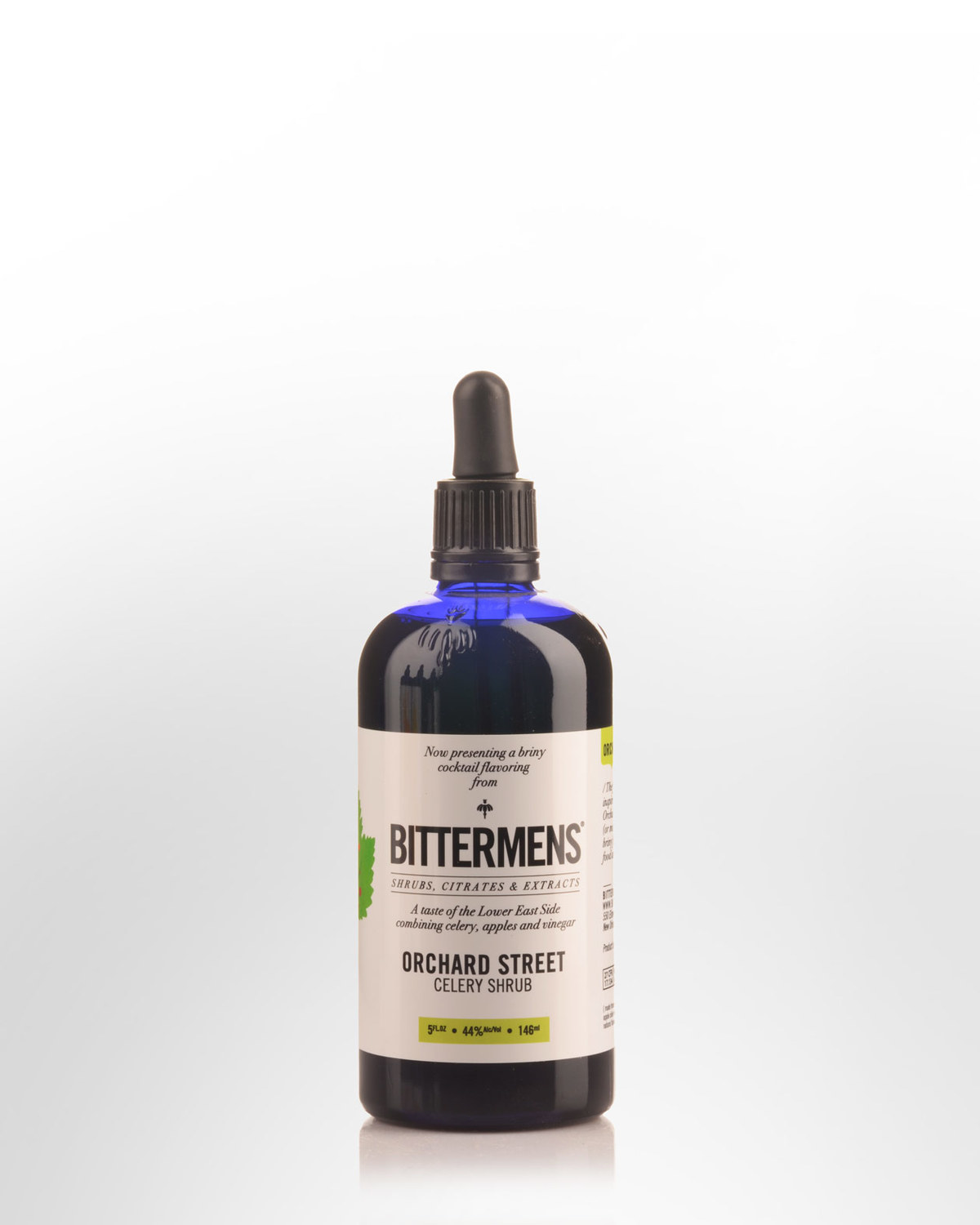 Bittermens Orchard Street Celery Shrub (146ml)
New Orleans, Louisiana,
UNITED STATES
The flavours of old New York, inspired by the pickle vendors of Orchard Street. Use a few drops to add a briny flavour to foods and drinks.
During colonial times, shrubs were extremely common – vinegar-based refreshers, many times combined with alcohol or allowed to ferment so they had a bit of a kick. One of the classic flavours during the tenement era was Dr. Brown's Cel-Ray Soda, a celery soda so popular during the '30s, it was nicknamed the Jewish Champagne. Though the only flavour that was declared was celery seed, it's likely there was a bit of ginger and apple added in too. In this latest effort, Bitterman's have taken all of these ideas and run with them. Brine, celery, apples and vinegar - all dedicated to Orchard Street, home of the Lower East Side Tenement Museum. In conclusion they comment,
"Funny that something that we made to honor the Eastern European immigrant experience works so damned well with Scandinavian Aquavit!"