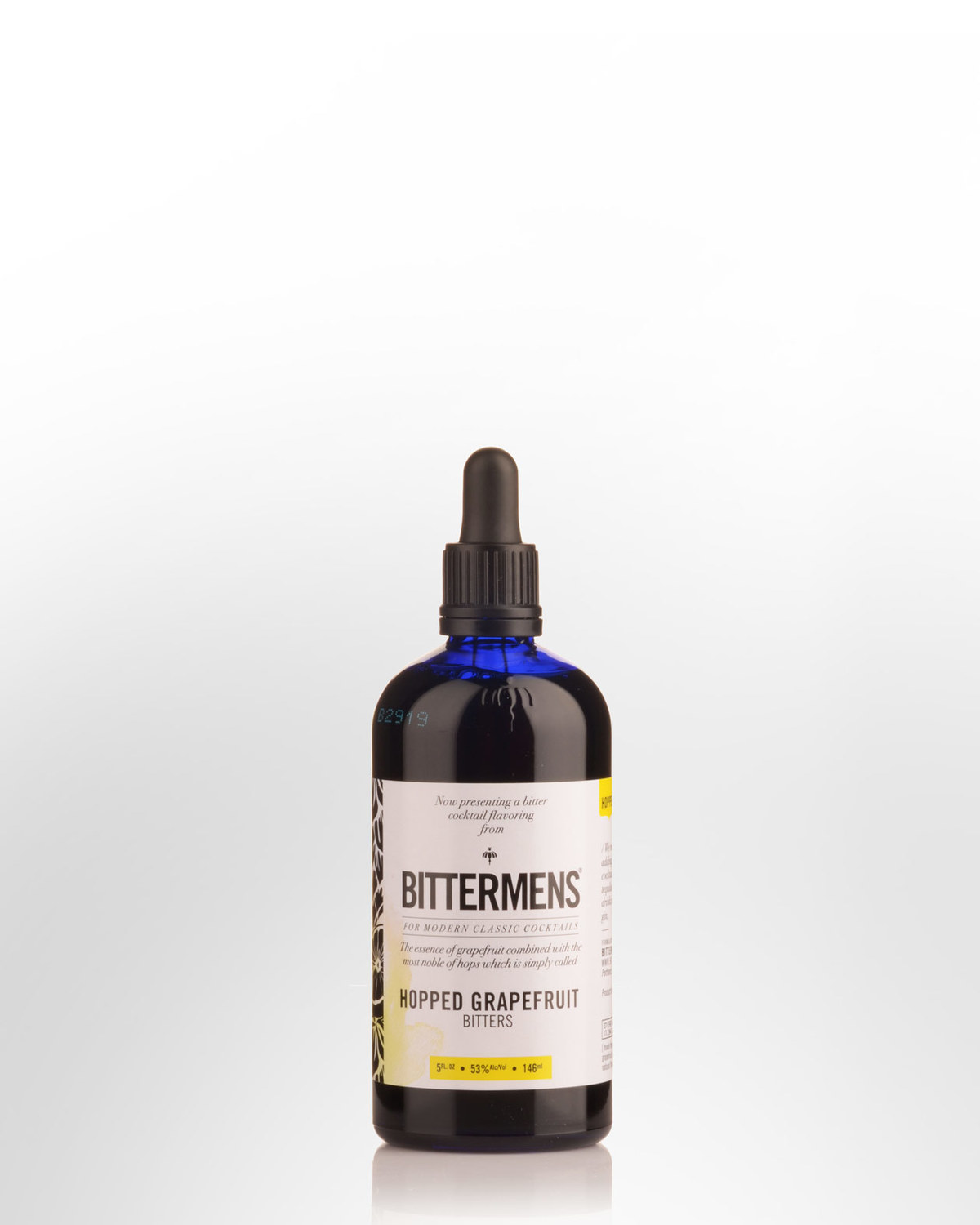 Bittermens Hopped Grapefruit Bitters (146ml)
New York State,
UNITED STATES
Small batch bitters are surely making their mark on the cocktail scene, with cocktail enthusiasts and bartenders rediscovering the long lost recipes of the golden era and coming up with new signature flavours which help create the palate of the New Age Cocktail.
While living in San Francisco in early 2007, Avery and Janet Glasser used high proof spirit and a variety of herbs, peels and spices to create what would be their prototype recipe for the Xocolatl Mole Bitters and catalyst for their new venture.
The summer of 2010 marked a dramatic rebirth for Bittermens: winding down previous licensing agreements, striking new partnerships (i.e. The Bitter Truth) developing new products and most importantly, leasing a commercial kitchen. All Bittermens products are now being made by hand at their Brooklyn facility using primarily organic ingredients.
Avid beer drinkers may be aware that certain varieties of hops, when used in high concentration, deliver a strong grapefruit flavor. Bittermans have decided to use the grapefruity quality of high alpha-acid hops along with grapefruit peel to create a concoction with layer upon layer of vegetal bitterness aptly named Hopped Grapefruit Bitters. This style of bitters is designed to enhance young (white/silver) rums, tequilas and mezcal, the grapefruit bitters play well with most cocktails where you need a little citrus punch. Try it in a daiquiri, gimlet, or even a gin and tonic (with a splash of maraschino).
No Tasting Notes Available...
 Click here for Classic Cocktails.