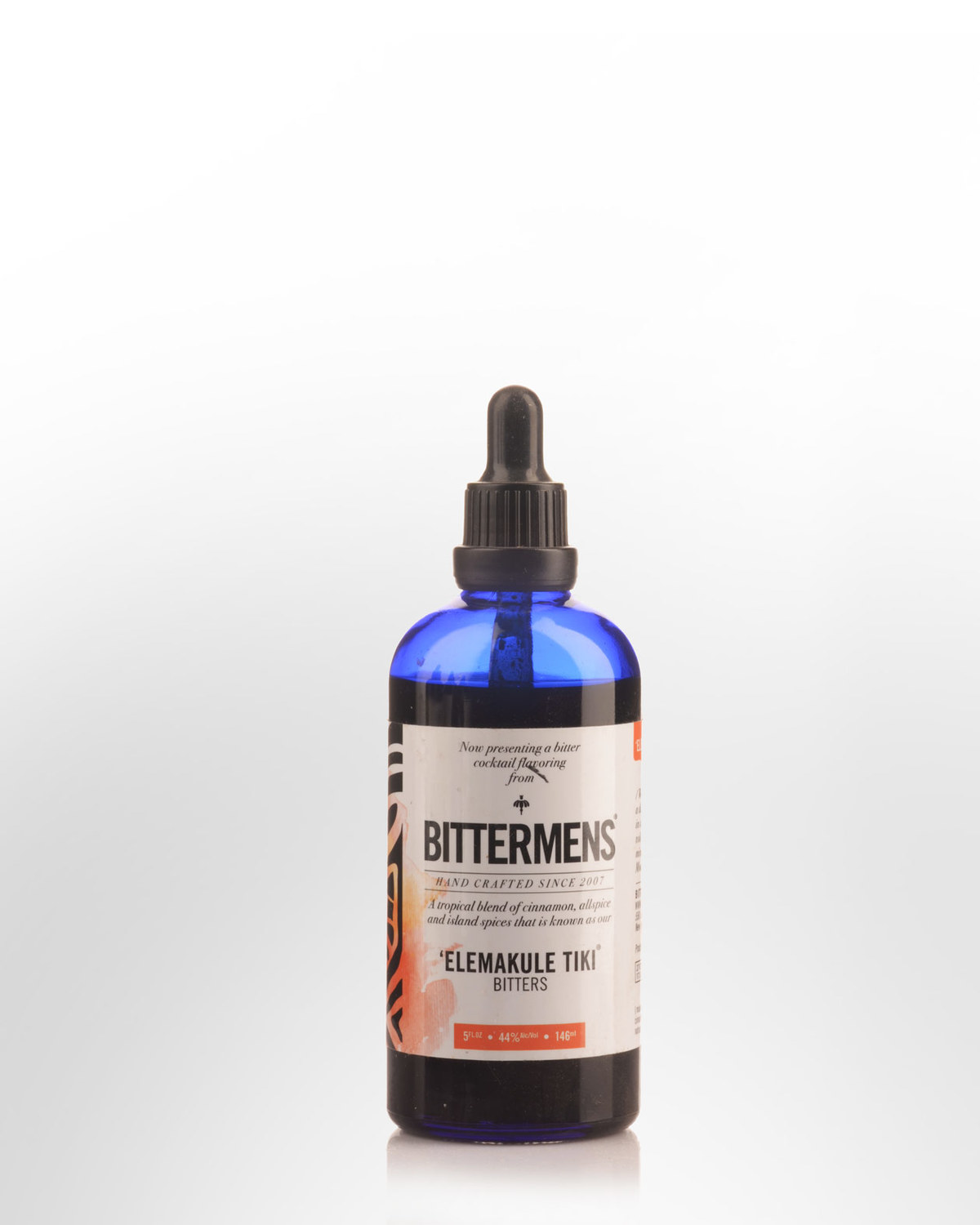 Bittermens Elemakule Tiki Bitters (146ml)
New York State,
UNITED STATES
Small batch bitters are surely making their mark on the cocktail scene, with cocktail enthusiasts and bartenders rediscovering the long lost recipes of the golden era and coming up with new signature flavours which help create the palate of the New Age Cocktail.
While living in San Francisco in early 2007, Avery and Janet Glasser used high proof spirit and a variety of herbs, peels and spices to create what would be their prototype recipe for the Xocolatl Mole Bitters and catalyst for their new venture.
The summer of 2010 marked a dramatic rebirth for Bittermens: winding down previous licensing agreements, striking new partnerships (i.e. The Bitter Truth) developing new products and most importantly, leasing a commercial kitchen. All Bittermens products are now being made by hand at their Brooklyn facility using primarily organic ingredients.
This bitters recipe was conceived when the question was posed whether the company ever considered making Falernum (a sweet syrup containing flavors of almond, ginger and/or cloves, and lime). Since the company do not indulge in cordial production, it was decided to see if it was possible to create a bitter designed with tiki cocktails in mind. The end result incorporates flavours of Cinnamon and Allspice with a strong cast of supporting spice flavors from both the Eastern (Polynesia) and Western (Caribbean) schools of tropical cocktails.
Cocktail Recipe: Opaka Raka
Brian Miller from Beachbum Berry Remixed
45ml Junipero Gin (or Tanqueray)
45ml Don's Mix *
22ml Lime Juice
7.5ml Simple Syrup
1 dash Bittermens 'Elemakule Tiki Bitters
Shake with ice and serve in a highball glass filled with fresh ice. Garnish with a lime wheel.
* equal parts cinnamon bark syrup and grapefruit juice
No Tasting Notes Available...
 Click here for Classic Cocktails.