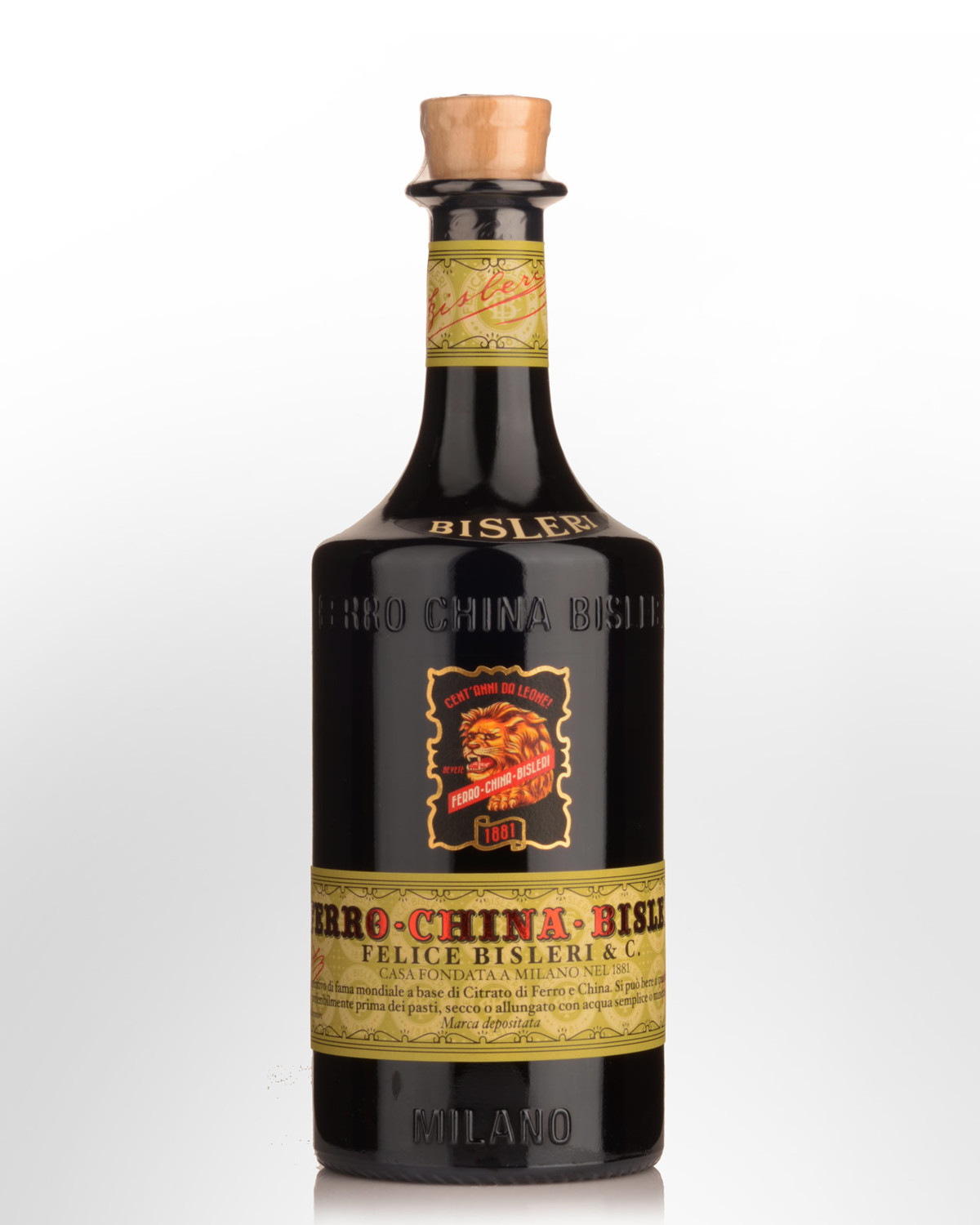 Bisleri Ferro China Aperitif Liqueur (700ml)
ITALY
Discontinued in 2015. Now available again with a new presentation in 2021.
Originally a family of industrialists, the Bisleris have produced this very famous Italian tonic since 1881. It is essentially an aperitif in a herb flavoured, fortified wine base. Its producers recommend its as a blood tonic. Each 30 ml shot contains 5 mg of Iron [from Ammonium Iron (lll) Citrate] and when taken at any time of day, but preferably before a meal, is claimed to maintain normal blood. Ferro China also makes a pleasant drink mixed with mineral water.
One member of the Bisleri family, Franco Bordoni-Bisleri (born 1913), was a famous Italian flying ace. The badge on the Ferro-China bottles was a lion so this was the image painted on most of his aircraft alongside the word "Robur" meaning "strength" in Latin. No doubt his fame helped to popularise the brand. 21% Alc./Vol.