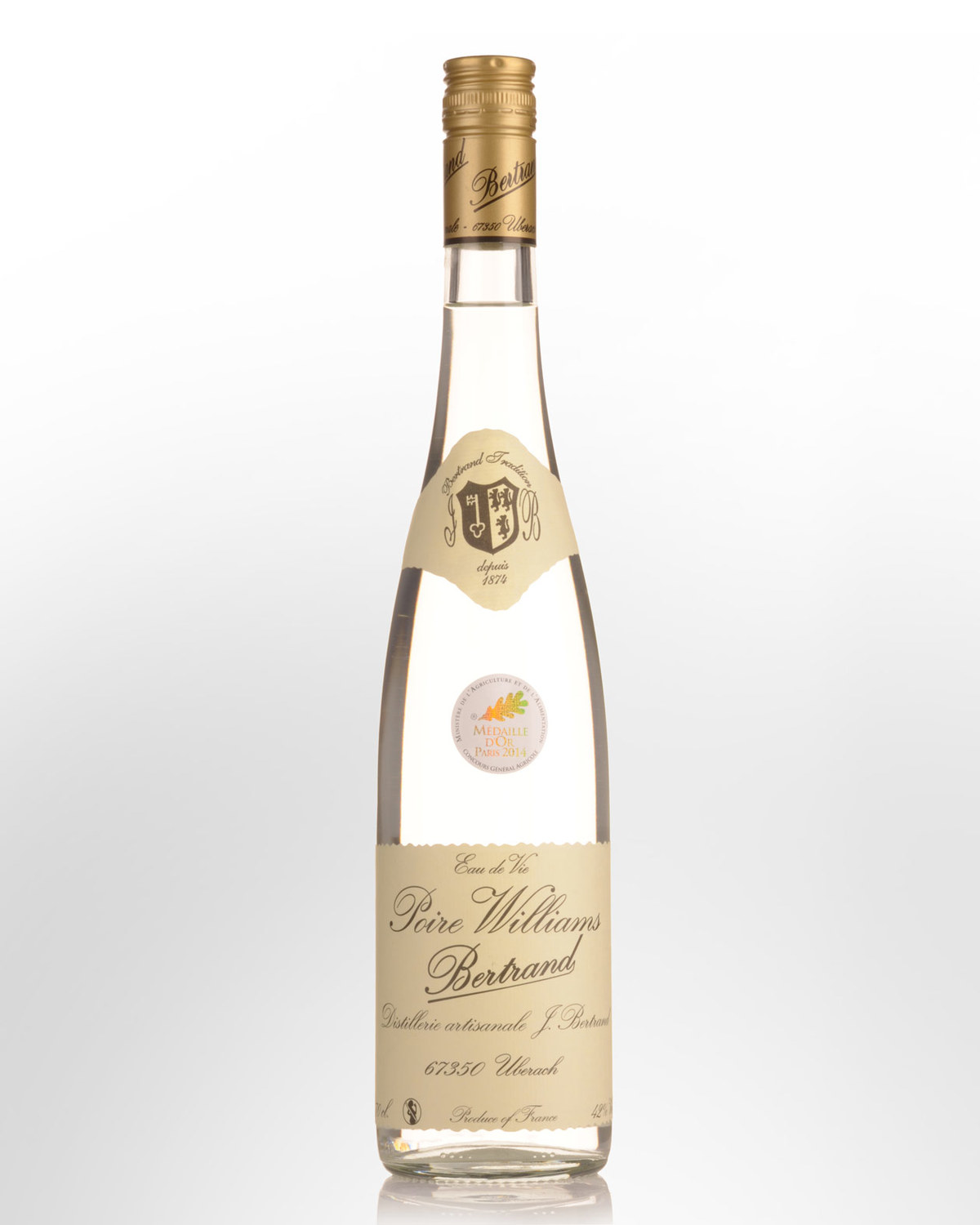 Bertrand Poire Williams Eau de Vie (700ml)
This Eau de Vie is produced by distilling the fermented must of Williams Pears. Traditionally served from the freezer inbetween courses to cleanse and revive the palate.
Tasting Notes: Clear water like colour with water like hue, very good cling to the glass. The nose displays strong pear and rose petal aromas. The palate is extremely viscous, and delivers flavours of rose petal, pear and sour plum, with very good balance. This Eau de Vie exhibits a delightful juxtaposition of sweet and tart flavours. Very long aftertaste of pear. Delicious! 42.0% Alc./Vol.