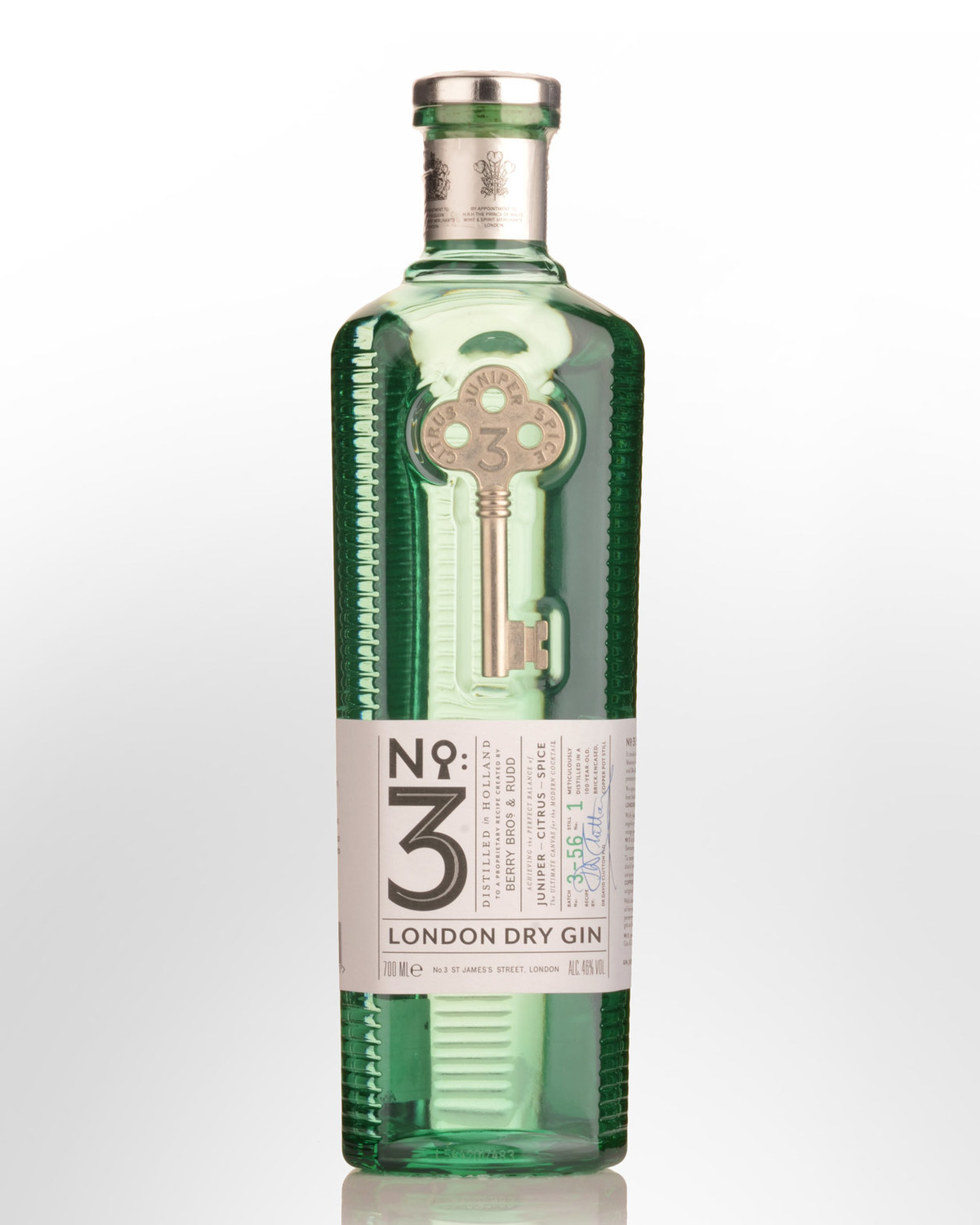 Berry Bros & Rudd No.3 Gin (700ml)
No.3 is the London Dry Gin distilled to a proprietary recipe of Berry Bros. & Rudd., one of the world's oldest wine merchants based in London (est.1698). The gin itself is produced in Holland from a grain base spirit. 'Number 3' refers to the range of botanicals employed which include three fruits - juniper, from Italy, sweet Spanish orange peel and grapefruit peel; and 3 spices - angelica root, adding an earthy, drying quality; Moroccan coriander seed, which releases a lemony flavour during distilling as well as adding a spicy, slightly peppery finish, and cardamom pods, which also add a spicy, aromatic, warm bite.
Tasting note: Clear. Perfumed aromatics include fresh cut grapefruit, unripe raspberries, lavender, black pepper and pine sap. The palate is full bodied, concentrated and assertive led by a spicy, peppery attack, with juicy grapefruit flavours followed by a hint of coriander. Outstanding length. The warm spiciness carries right through with a late burst. Aftertaste of grapefruit, ripe lemon and freshly sawn pine. An outstanding, masculine-styled gin defined by grapefruit and spice. 46% Alc./Vol.