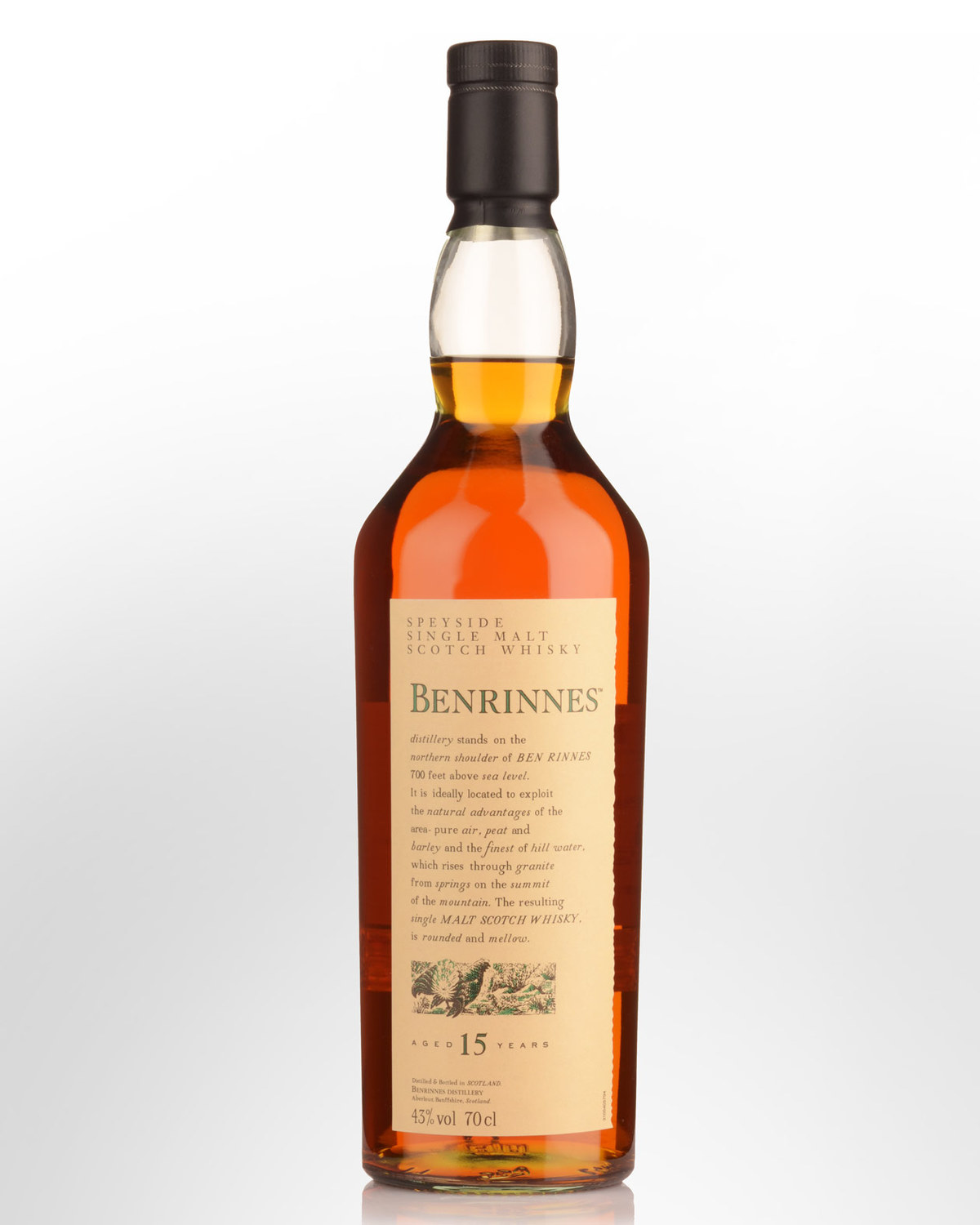 Benrinnes Flora & Fauna 15 Year Old Single Malt Scotch Whisky (700ml)
Speyside, Highlands,
SCOTLAND
"Admirable - that they would have kept this very unusual fat malt within the range." - whiskyfun.com
Benrinnes mavens wiil know that the distillery started a two-and-a-half distillation from 1974 (similar to Springbank), producing what's been described as "a rather-Mortlach-like meaty spirit" that's also been compared with Clynelish. In 2007 they changed back to a double distillation, however the set up maintains a few production quirks like Mortlach. In addition, Benrinnes is one of the last to use traditional worm tubs for condensation. The Flora & Fauna bottling represents some of last remaining distillate from the 'two-&-a-half-times' era, and epitomises the house style as a heavier malt, matured primarily in European oak for a 15 year period.
Other reviews... Right, not totally randomly. Last time I tried this expression that was around the year 2000 (WF 83). A worthy aperitif yet again, I hope. Colour: gold. Nose: there, no truce this time, the whistle blows and we're in action. Tallow and marrow, parsley, bouillons, ham, onion soup, dry sherry, plus most certainly some umami as well as the 6th aroma, the aroma/taste of fat, which is called oleogustus, apparently (sounds a bit like dog Latin, no?) There's also a thing called kokumi, but we still need to check that. Mouth: so, kokumi and oleogustus (joking only a bit) and a huge fatness indeed, rarely to be experienced with any whiskies. In short, more tallow and marrow, ground coffee, salt, miso, and Maggi. Spectacular, but perhaps a little unlikely at times. Finish: long, very meaty and salty. Chorizo and beef juice. Really. Comments: totally odd – and admirable - that they would have kept this very unusual fat malt within the range. Perhaps more a sauce than malt whisky, after all.
86 points - whiskyfun.com