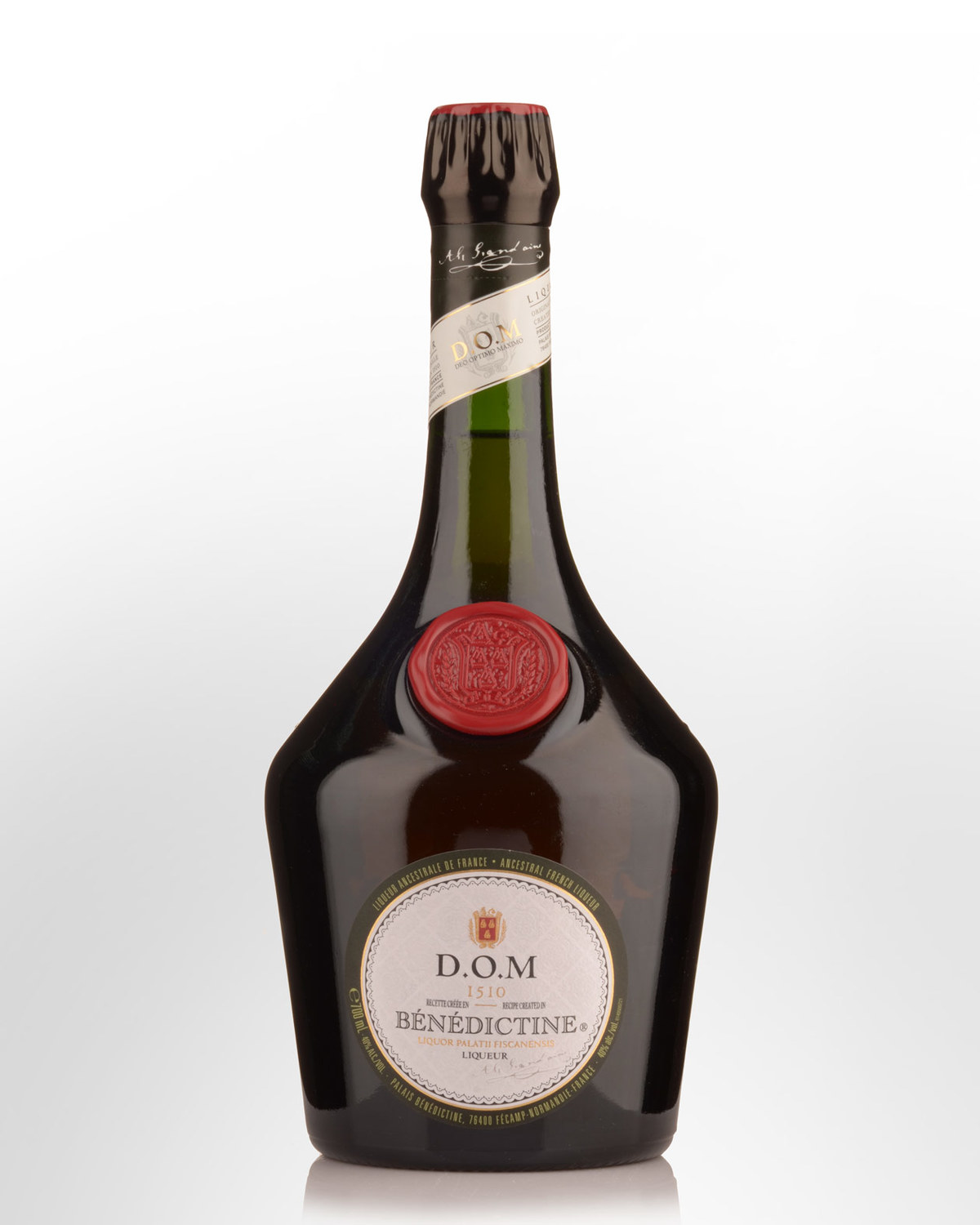 Benedictine D.O.M Liqueur (700ml)
Everyone knows this squatty bottle with the D.O.M. label and the big seal of (what used to be) scarlet wax. The D.O.M. title, "Deo Optimo Maximo" is latin and translates as "To God most good, most great."The original recipe of this famous elixir, created by a monk, Don Bernardo Vincelli in 1510, was said to have revived fatigued brothers and even warned off epidemics.
Still made by French Benedictine monks at Fecamp, Dom Benedictine has as its basis the blending of 27 different plants and spices from five continents. These include a blend of herbs, spices and an infusion of saffron, honey, thyme, tea and caramel. The quality of ingredients and the maturation of Benedictine in oak casks for three months combine to produce a truly unique spirit. The original therapeutic function of DOM continues to this day, and in the Far East, it is taken by miners for rheumatism and as a tonic for pregnant women.Dom is not ideal as a mixer, as it lacks character and loses its delicate, heathery flavour. Try over ice. 40% alc/vol.
Other reviews... The delicately herbal bouquet is an unusual combination of earth and flowers; one of the more seductive, unique and piquant liqueur perfumes in existence. In the mouth, the full texture coats the tongue as sweet flavors of honey, citrus peel, rosemary, sage and basil harmonize perfectly. Aftertaste is silky-smooth and extended. Magnificent. Best Buy. 96-100 points - www.wineenthusiast.com