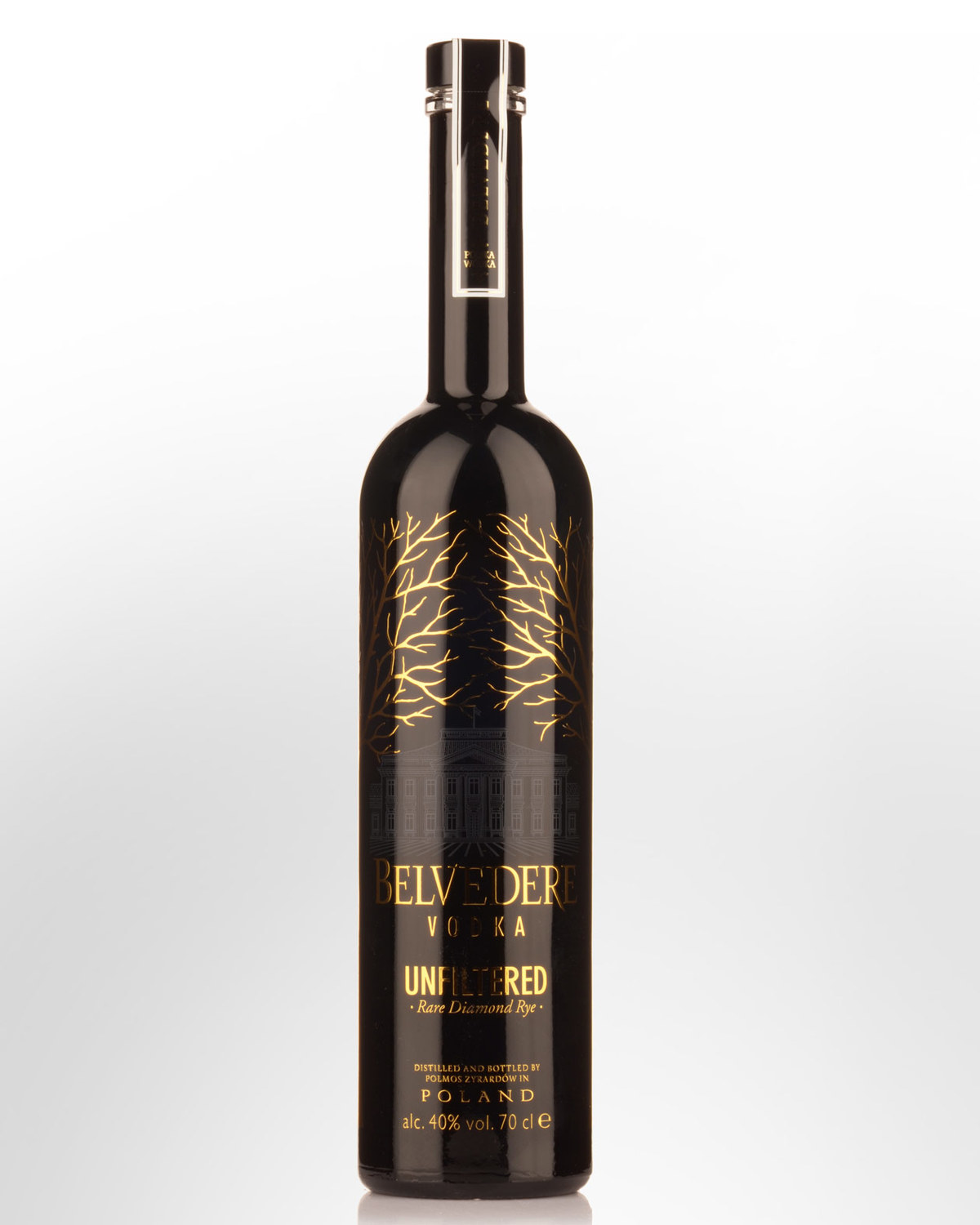 Belvedere Unfiltered Vodka (700ml)
POLAND
This is one of two new eye-catching releases from Belvedere, both created to alter the current ethos that less is better in terms of flavour when it comes to Vodka.
'Unfiltered' is created from 100% Rye, four times distilled and you guessed it, remains unfiltered to preserve grains distinctive flavour.
 Click here to learn more about Vodka.