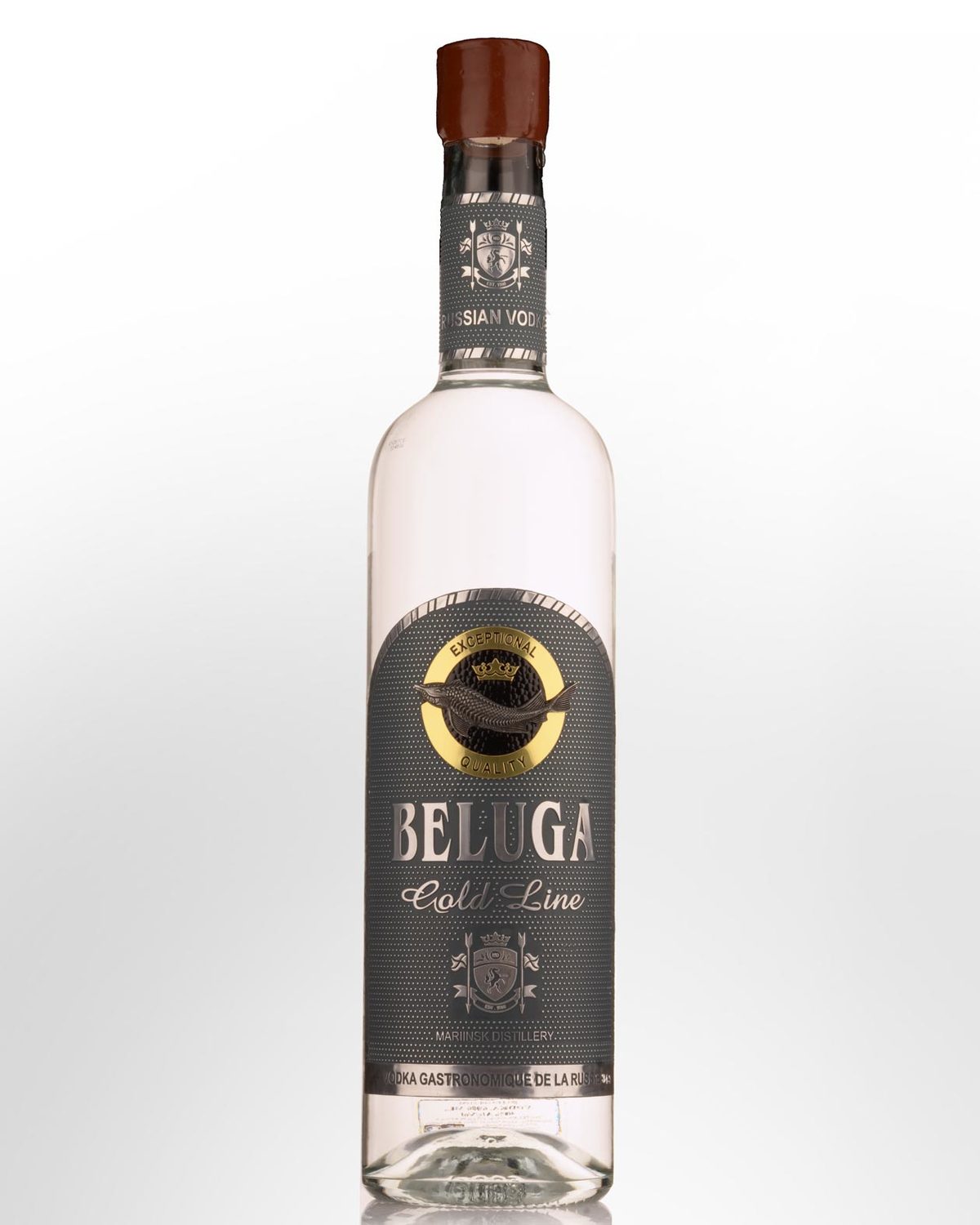 Beluga Gold Line Vodka (6000ml)
RUSSIAN FEDERATION
Massive 6 Litre bottling!
The Itkul Distillery (est. 1868), home of Beluga, employ the use of 'malt spirit' as a base for their vodka. The malt spirit is made from malted wheat, rather than a mix of grains. Reportedly, the wheat in this form possesses a large number of enzymes that aid in a completely natural fermentation, eliminating the need for additives and other ingredients. After being distilled five times, this vodka is further enriched with rice extract and golden root (rhodiola rosea) extract. This unusual adjunct is actually a traditional European practice, whereby each producer would have their own unique recipe.
Tasting note: Pristine, crystal clear appearance with a faint straw tinge. Super soft aroma is border line neutral, opening creamy and luxurious - flashes of citrus blossom, talc and whisper light spices issue a gentle prickle with deeper inhalations. Impeccably clean, supple entry leads into a round, semi sweet profile; glowing spirit warmth and delicate spices adding depth and length to the creamy-yet-dry mid palate. Traces of vanilla and a herbal / pepper note towards the crisp, delicately grassy aftertaste. Even more so than most vodkas, this is textural territory, bordering on complete neutrality. A superbly pure, ethereal spirit that remains a highlight in its category. 40% Alc/Vol.