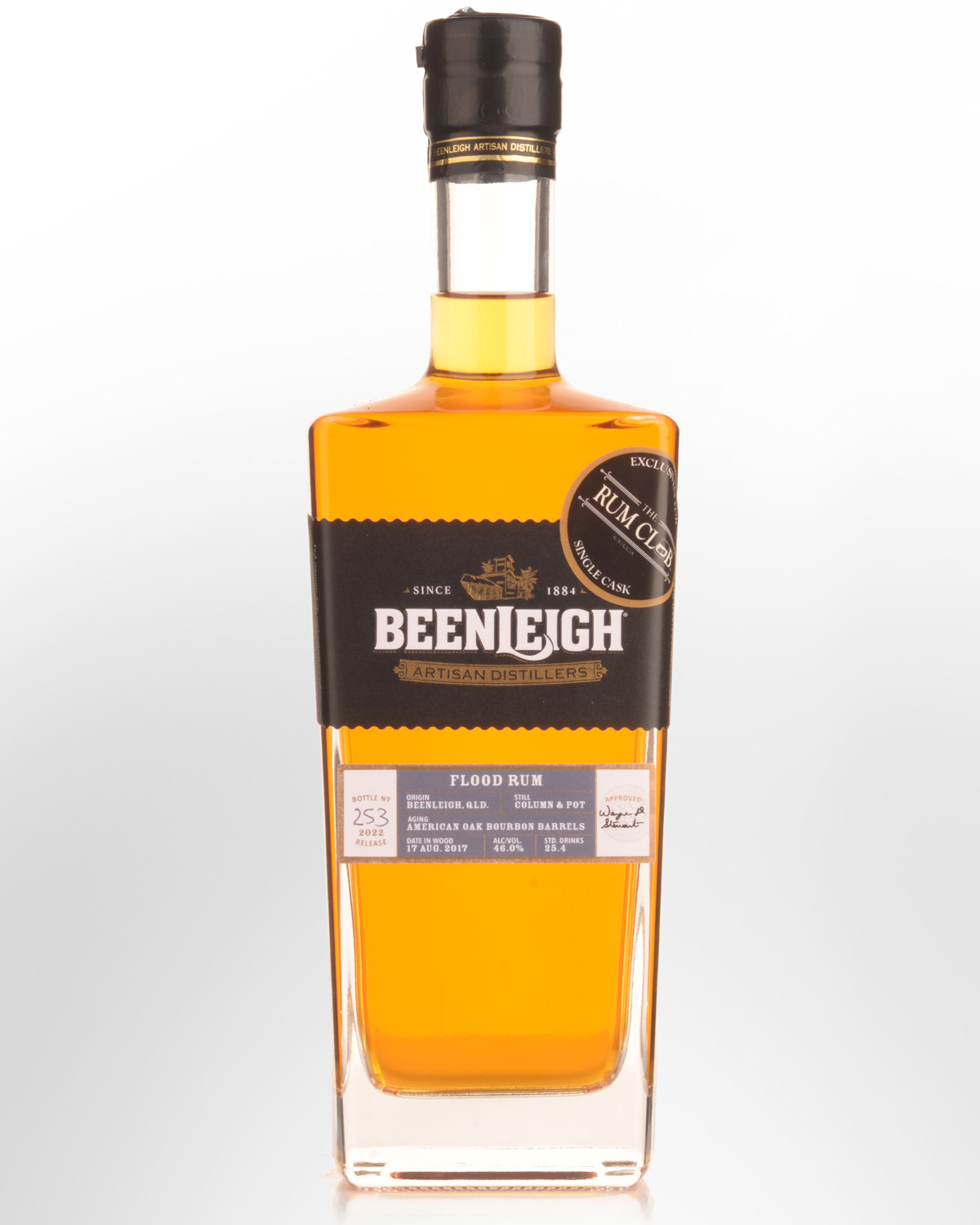 Beenleigh Flood Rum Single Cask Australian Rum (700ml)
Sold out at the distillery, Beenleigh's award winning 'Flood Rum' is a one-off created in the aftermath of Cyclone Debbie. On March the 30th 2017, Debbie unleased her fury on Brisbane. Many homes were damaged; many had to flee. Brisbane effectively shut down. Beenleigh Distillery, located on the banks of the Albert River, is no stranger to the effects of catastrophic floods. 1887 and 1974 were the "big ones" which the Distillery withheld. But there were many more in between. On the 31st of March 2017, the flood waters broke through and flooded Beenleigh. The team had just put down a rum ferment (usually a 48-to-72-hour process). But the water rose so quickly that the pumps no longer worked, and the ferment was effectively stuck in tanks for a 6-month period before they could be repaired. Upon the recovery and operations continuing, the 127 day & 130 day fermentations were distilled and resulted in twelve ex-Bourbon American oak barrels being filled. To our knowledge, these are being sold as annual single barrel releases, hand-bottled at 46%.
This edition, exclusively for 'The Rum Club' follows the inaugural release in 2021. It was bottled in January 2022, giving 4 years & 5 months maturation. At the time of writing, Flood Rum won its fifth Gold Medal after taking it home at the International Spirits Challenge, Australian Distilled Spirits Awards, International Wine and Spirit Competition, & San Francisco World Spirit Competition last year. Collectable. Very limited stocks.