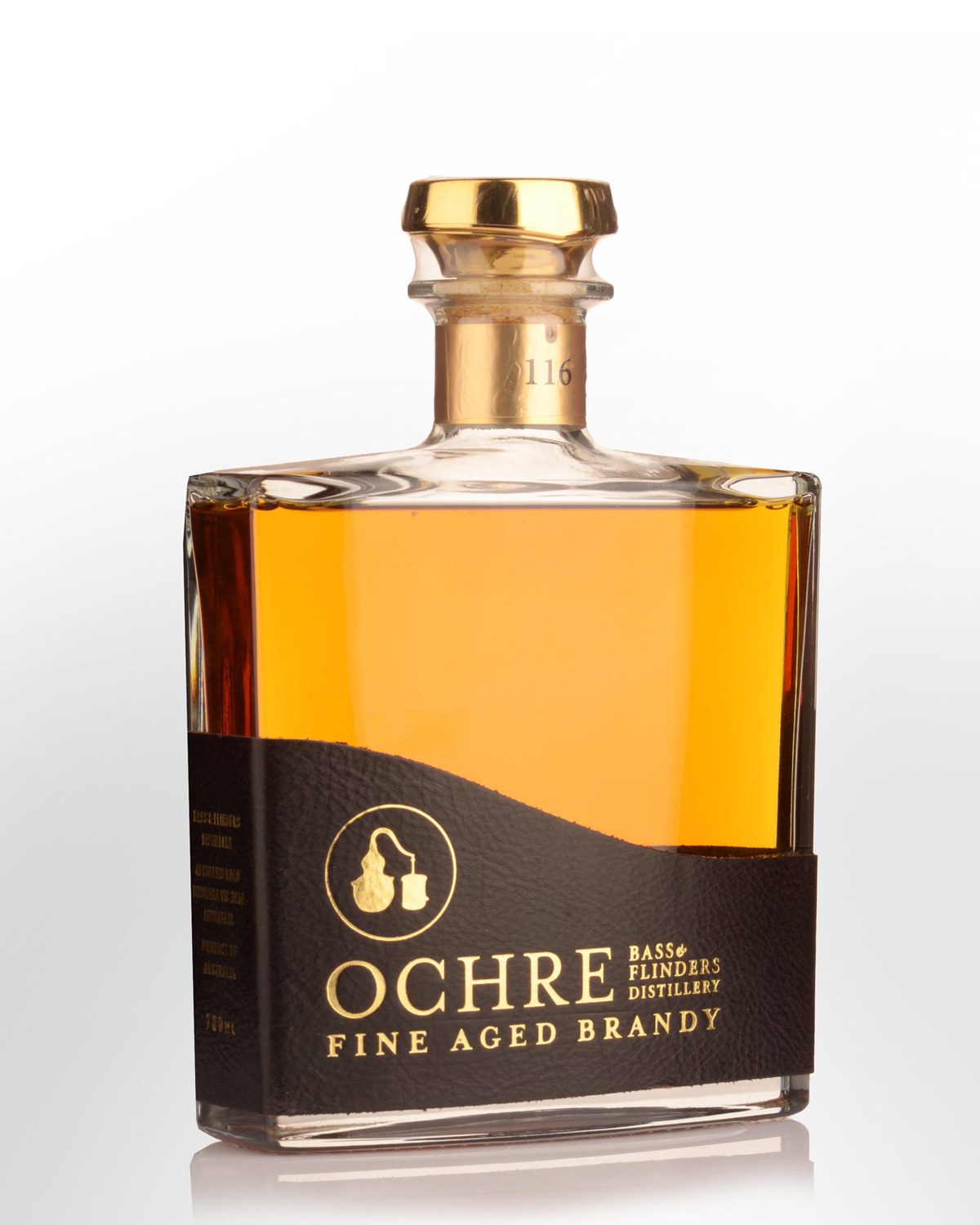 Bass & Flinders Distillery Ochre Fine Aged Brandy (700ml)
Mornington Peninsula, Victoria,
AUSTRALIA
A first of its kind in Australia, Ochre is double distilled in a copper Alembic still on the Mornington Peninsula from Victorian Chardonnay grapes. Maturation takes place in 330-litre and 110-litre French oak barrels have been previously used to store cognac for up to 25 years in France.
Bass & Flinders aspired to produce a world-class aged spirit when establishing their distillery in 2009. A spirit that could not only match its international counterparts but also capture the essence of the 'Australian spirit' in a bottle. Early in the piece Bass & Flinders looked to France for inspiration on their production methods of fine brandies to guide the way they made this product. The result is a beautifully handcrafted Australian style aged spirit. Enclosed in a leather wrap, it makes for an exquisite gift. Please note: ABV is typically 40% but will vary from batch to batch.
Notes from the producers... With a light amber honey colour the spirit's bouquet includes initial notes of riped pink lady, orange peel and cherry blossom which mature into deeper layers of raisins, caramel and vanilla. It's palate is an immediate blend of spices: cinnamon and cloves on the front palate, followed by subtle hints of almond and apple peel rounded out with a smooth vanilla mouthfeel for depth and length.Serve at slightly above room temperature, warming through the glass in your hand to allow the aromas and flavours to open up. 40% Alc./Vol
Earlier batch tasted 2015... Ideal clarity to the bright pure gold colour. Nosing yields rich, soft and pure aromas of apricot tart, prune, followed by fruit'n'nut chocolate, with later passes accenting fruit cake and clove. Entry is soft, medium dry; mid palate ups the intensity and is more grappa-like offering rich fruit cake, dried apricot and sweet spices to finish. Excellent length. Ends pleasantly warming, mildly tannic, waxy and lively. Vibrant, complex and different.