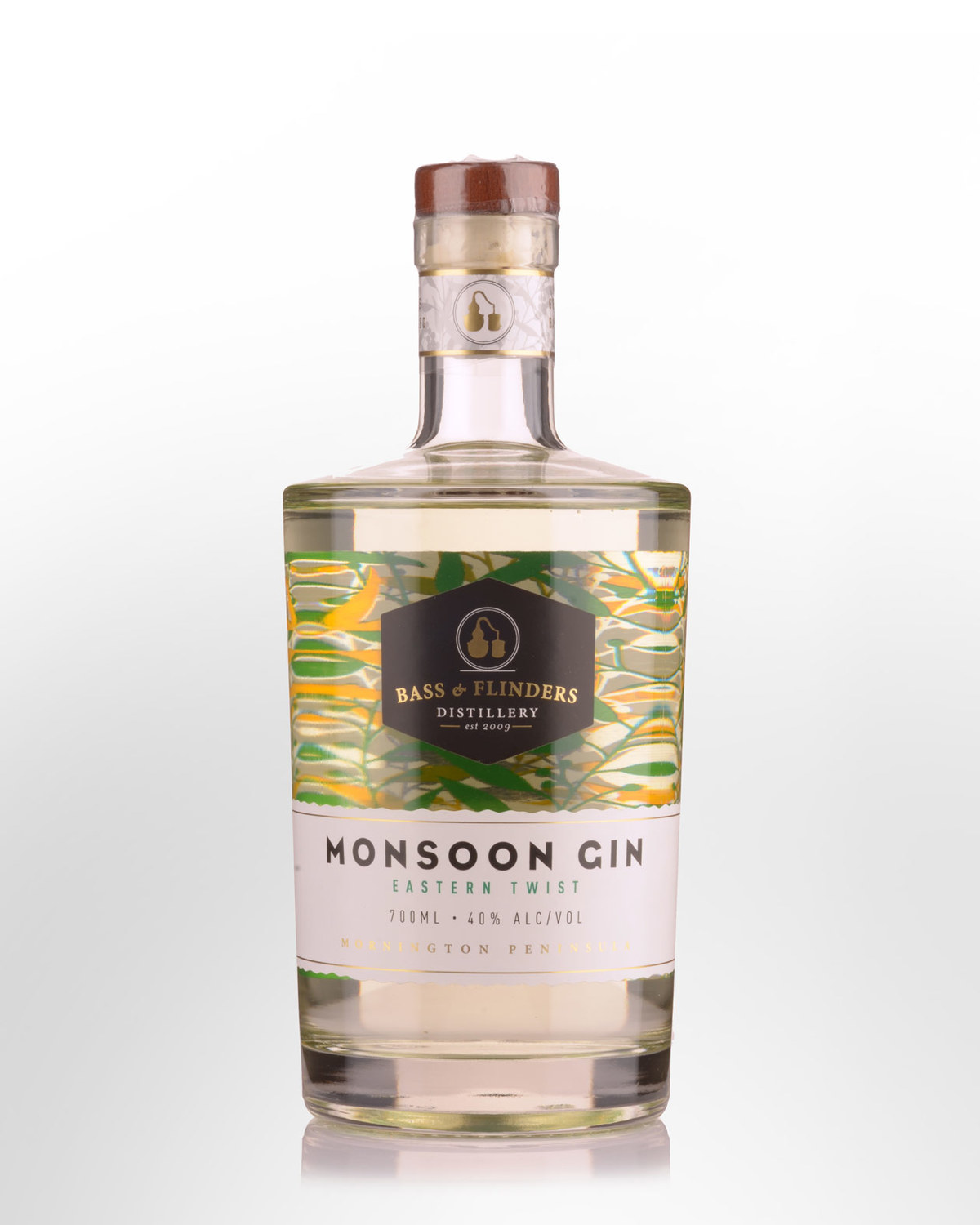 Bass & Flinders Distillery Monsoon Gin (700ml)
Mornington Peninsula, Victoria,
AUSTRALIA
An exotic blend of 8 botanicals including lemongrass and coriander. Tasting note: Crystal clear. Frail opening aroma gains intensity after a short breathe to yield an attractive lemongrass and coriander accented bouquet with a delicately peppery edge. An exotic amalgam of lemon grass, lozenge and a late ginger flourish makes for a delightful twist on the palate. Outstanding length. Finishes more ginger beer like. A terrific ingredient for Asian inspired cocktails. 40% Alc./Vol.