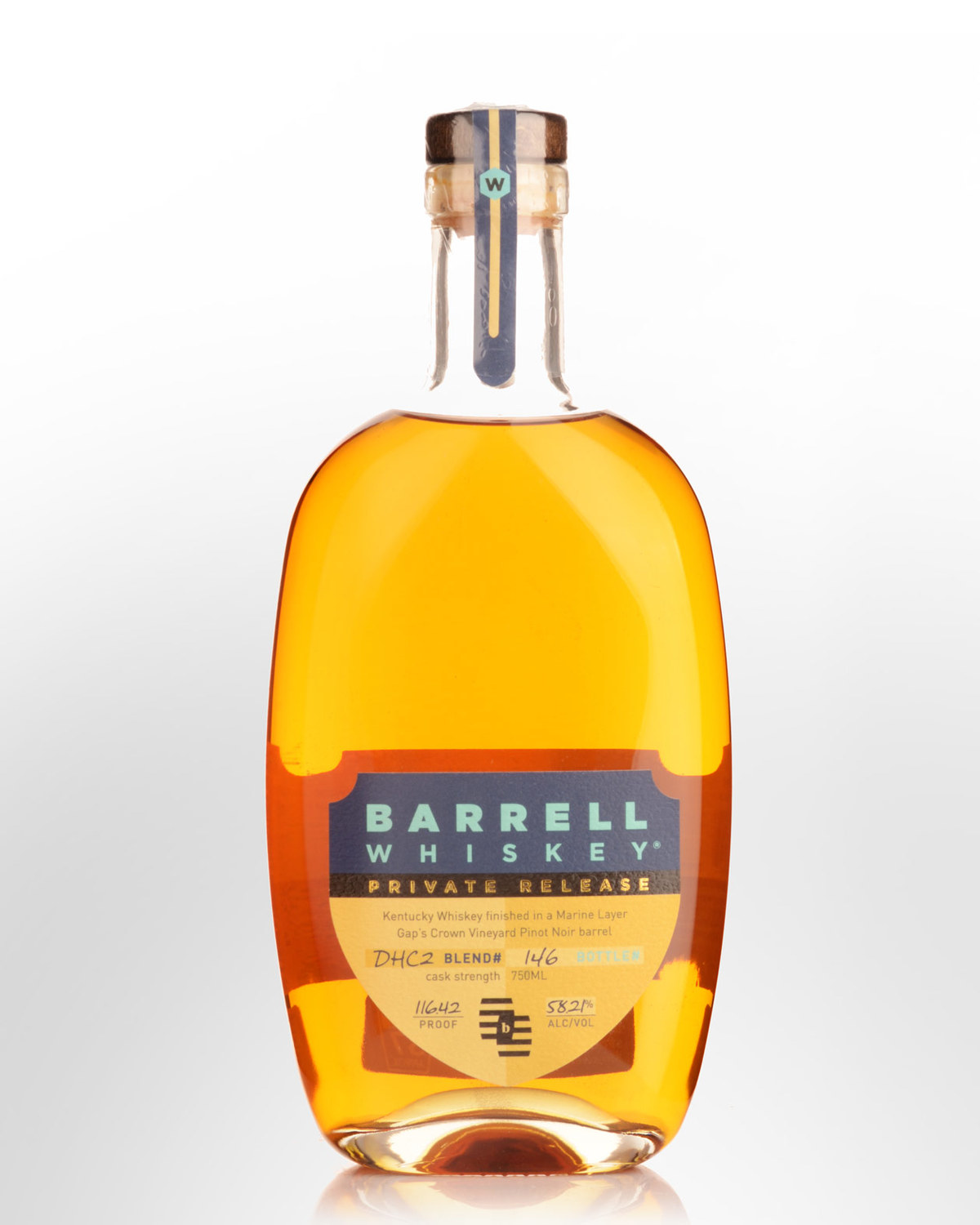 Barrell Craft Spirits BCS Private Release DHC2 Cask Strength Kentucky Whiskey (750ml)
Another blend of Kentucky whiskeys, the largest component being 18 years old, finished in a Marine Layer Gap's Crown Vineyard Pinot Noir Barrel.
Company Founder Joe Beatrice explains, the Private Release Bourbon project was designed to synthesize a growing demand for exclusive store, group, and state 'picks' with BCS's belief that blending can make bourbons that span the greatest spectrum of flavor. The Private Release program allows an entirely new set of options for those looking for unique and exclusive products. Each offering in the series is produced as a limited release, has a distinct flavour profile and represents an outturn of between 150-180 bottles. 58.21% Alc./Vol.