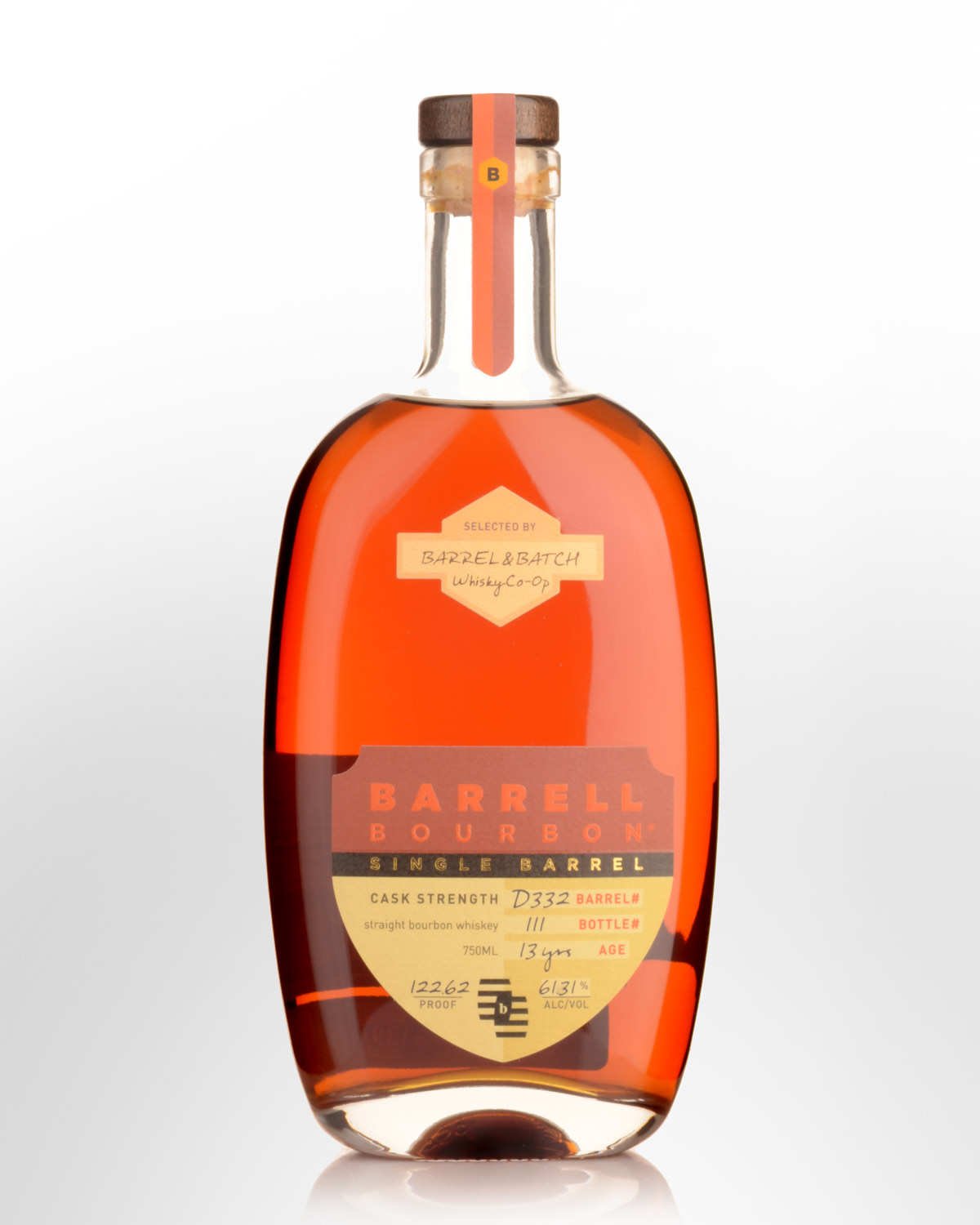 Barrell Craft Spirits BCS Private Release D332 Single Barrel 13 Year Old Cask Strength Tennessee Bourbon Whiskey (750ml) - Barrel & Batch Selection
Tasting note:
This particular barrel was destined for a blend but the crew at BCS tried the liquid and knew that it was just too damn good to change it in any way. Discovered at the very top of a Tennessee rickhouse (we can't disclose which one), this is massive, weighty stuff and not for beginners. Eye watering whiffs of alcohol, shellac and spent barrel blow off revealing vanilla fudge, charry oak, menthol-rub and baking spices. Almost painfully intense, but equally absorbing: Vanillas are laid on in a thick, oily attack; the oaky astringency is salivating. Popcorn and rye dapple the tongue then vaporise. Bittersweet oak kicks in, before rye and corn oils rebound at the finish. Cascades of vanilla and cinnamon through the aftertaste. A Bourbon with brawn and an almost rustic Kentucky character - also reminiscent of Stagg Junior in its uncut, incendiary and over-the-top style. For anyone who thinks they've tried everything Tennessee has to offer.
61.3% Alc./Vol. Selected by Barrel & Batch for Australia only.
Notes from the bottlers...
...It's big at 122.6 proof but has wonderful aromas of buttered popcorn, burnt orange peel, lemon zest, dried mango and red hots candy. The palate comes in fruity with cherry, orange and mango, followed by maple doughnuts and vanilla. It finishes with a hint of bitter orange and black tea then explodes with cinnamon, coriander, nutmeg.