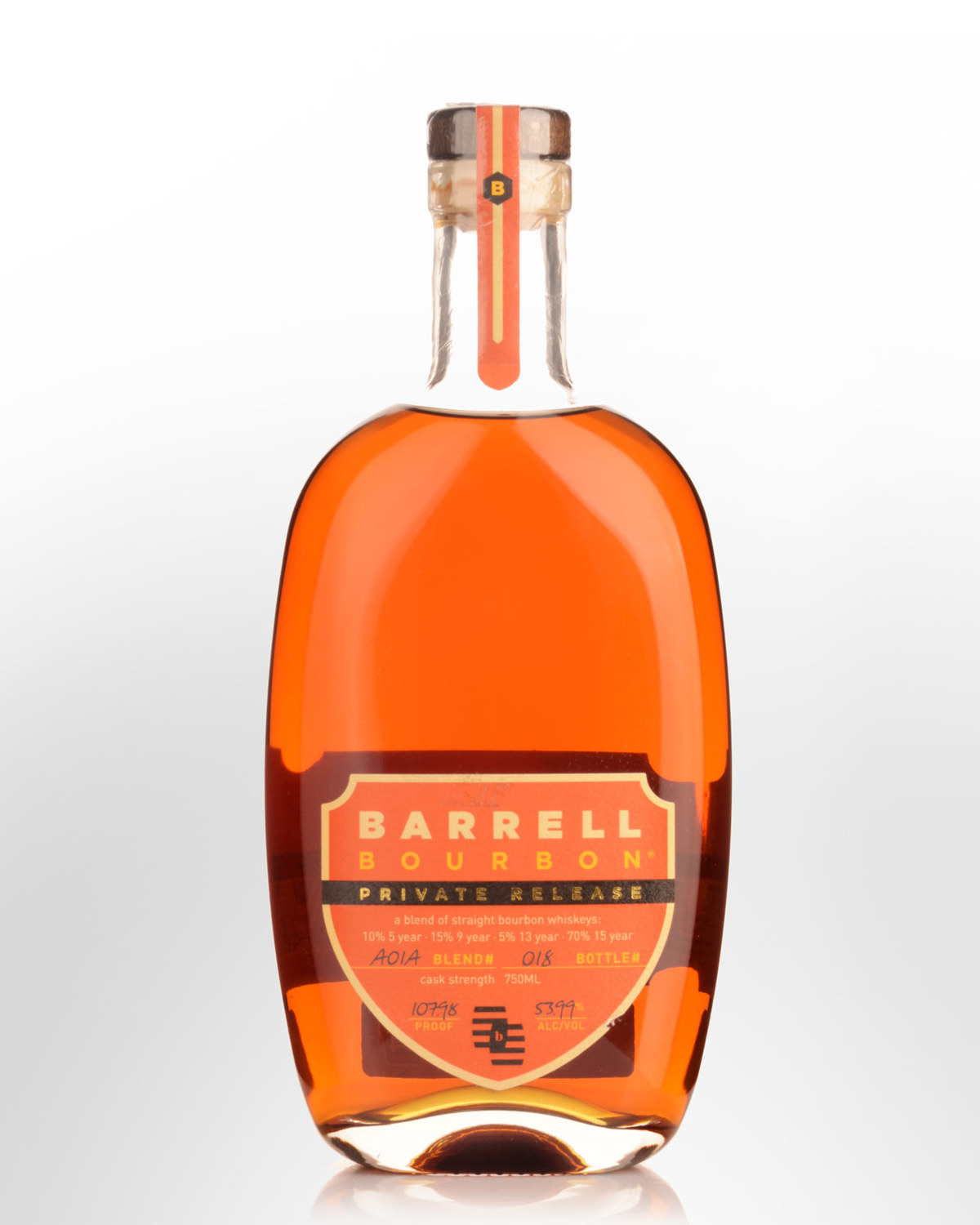 Barrell Craft Spirits BCS Private Release A01A Cask Strength Kentucky Bourbon Whiskey (750ml)
Expression A01A has a component age statement of 10% 5 year, 15% 9 year, 5% 13 year and 70% 15 year old bourbons. It shows an older, dusty and oxidative note not found as profoundly in other blends. While the Private Releases are invariably top notch, according to several reports, this one really stands out. 53.99% Alc./Vol. Extremely limited stocks.
Other reviews... 96 points - whiskyadvocate.com
The Barrell Private Release Series is a project in detailed blending on a scale small enough to allow extreme precision. This is the first time in the company's brief history that BCS have offered "micro" blends to the public. The 'Private Series' exercises the team's blending expertise while maintaining a single barrel-like scale, controlled entirely by hand and by palate. The goal is always to maximize the best attributes of each component. Every ounce of every ingredient changes the overall character of these blends, as does the barrel that each one is aged in. For that reason, these barrels take months to polish and perfect. While we may be able to replicate the recipe for these releases, the unique nature of each ingredient and the barrel they are married in makes every bottling singularly special. Each release is a unique blend of Kentucky Whiskeys, married in single casks, many of which were previously used for other spirits and/or wines.