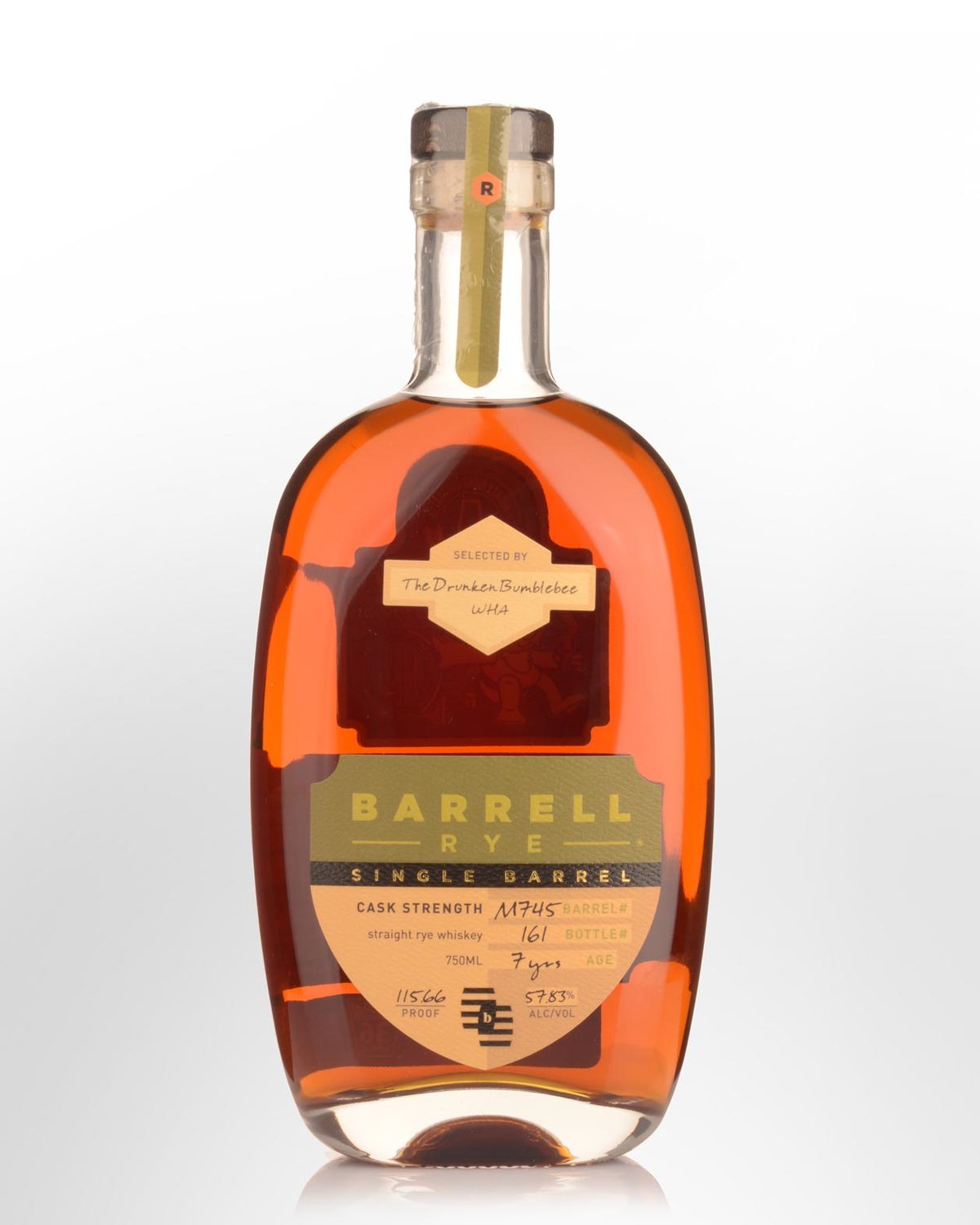 Barrell Craft Spirits BCS "The Drunken Bumblebee" Single Barrel 7 Year Old Cask Strength Rye Whiskey (750ml) - Whiskey Hunt Australia Selection
'Whisky Hunt Australia' exclusive single cask selection.
174 bottles only. Limited to one per customer.

Tasting note: [15ml sample] Whisky Hunt Australia hand picked this MGP seven year old 'Honey Barrel' with a group of passionate rye enthusiasts. Summed up as "an absolute stunner", cask M745 takes the grain to a new level of finesse. It teases with floral-soft, drier styled aromatics of cedar, sandalwood and distant spearmint before deeper, dark rye bread notes emerge, and unfolds with buttered buckwheat pancake and peach, wrapped in soft, sweet tannins, dappled with spikes of rye, pepper, juniper and peppermint lifting the finish. Easily the most polished and distinctive whiskey in the 2020 BCS collection, it's a vibrant, oily textured and deceptively long rye highlighting what curated and careful cask selections can offer. Thanks to the team at WHA for bringing this to Australia's whiskey fans. Also collectable. Distilled in 2013 from 95% rye and 5% malted barley. 174 bottles. Extremely limited allocation. 57.83% Alc./Vol.