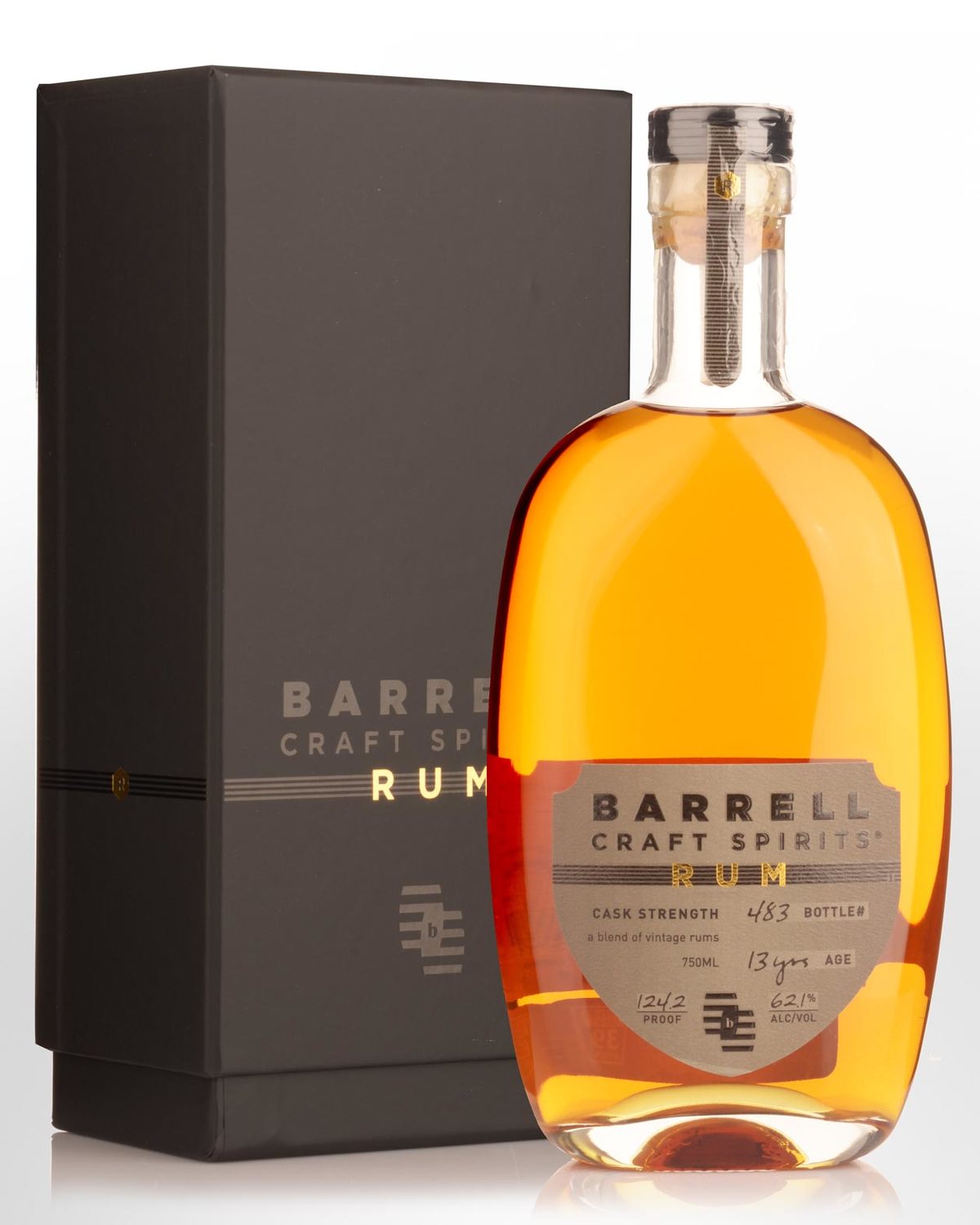 Barrell Craft Spirits BCS Rum 13 Year Old Cask Strength Rum (750ml) - Release 01
The casks used for BCS release #1 rum were on an Atlantic voyage that spanned almost a year before they reached Kentucky. Rather than issuing them as single barrels, experiments with countless combinations came up with this outstanding blend of vintage rums from Barbados, Jamaica and Guyana. It looks to be a real gem from BCS. The bad news is, we have next to nothing from an outturn of 483 bottles. 62.1% Alc./Vol.
Notes from the bottlers... Nose: Strong notes reminiscent of tepache, a Mexican fermented beverage made from pineapple rinds. Others emerge - fruity notes of green grapes and lime hull, earthy notes of oyster shell and potting soil, and very Jamaican vegetal notes of Kalamata olive, caper, pine needle tea, scallion, and pollen. Palate: Comparatively gentle, the Guyanese lending demerara syrup, purple plum, and crème de cassis, the Barbados bringing characteristic florals and spice: rosehip tea, cinnamon, and star anise. These notes are held together by a fresh maritime character -- seaweed, sea salt, and a little glycerine richness. Finish: The Jamaican hogo is back, as is the tepache, but it's also spicy, with notes of ginger, turmeric, and catnip. Lychee makes an unexpected appearance.