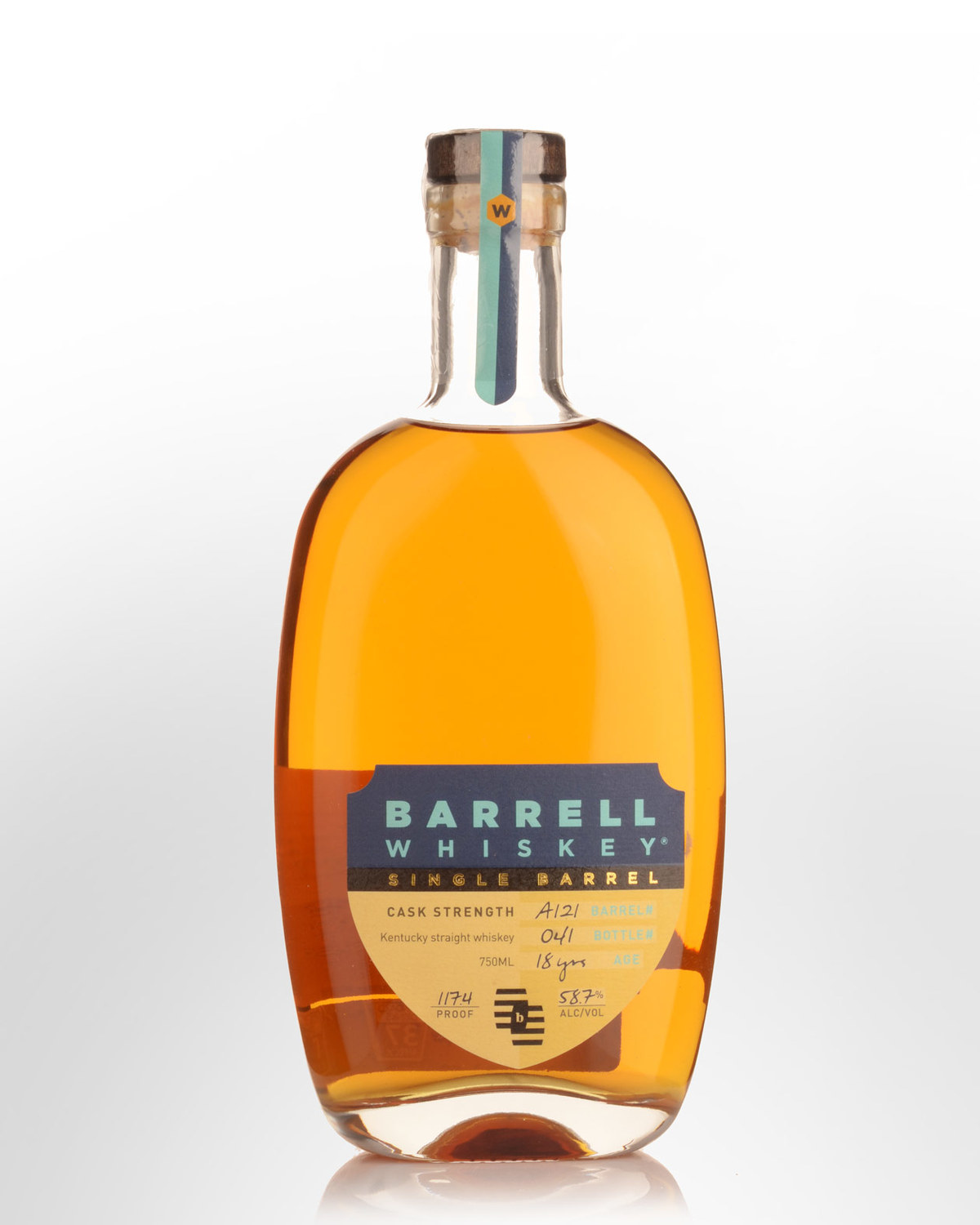 Barrell Craft Spirits BCS Private Release Single Barrel A121 18 Year Old Kentucky Straight Whiskey (750ml)
Part of Barrell Craft's Private release range sees single casks racked off for retailers, importers and collectors. This one comes with a considerable age statement and bottled at 117.4 proof or 58.7% Alc./Vol. Collectable.
Rather than focus on distillation, BCS have mastered the craft of sourcing and blending. Founder Joe Beatrice and Master Distiller Tripp Stimpson (nine years with Brown-Forman) are based out of Louisville Kentucky, working in the heart of Bourbon country since 2013. Dubbed the "Lone Ranger of the bourbon industry", Beatrice explains "We let the barrels speak to us. We find thematic tastes and pair based on what we want in that moment. If we taste chocolate in a barrel and really like it, we select barrels to amplify that note."
Purists will appreciate their transparency in contrast to the usual NDP (non-distiller-producer) model. Ingredients can arrive from anywhere in the world, via different distillation methods, barrels and aging environments. As one of the first true independent American bottlers, these are guaranteed to be some of most distinctive premium limited releases of the American whiskey year. Australia represents their first foray into an export market.