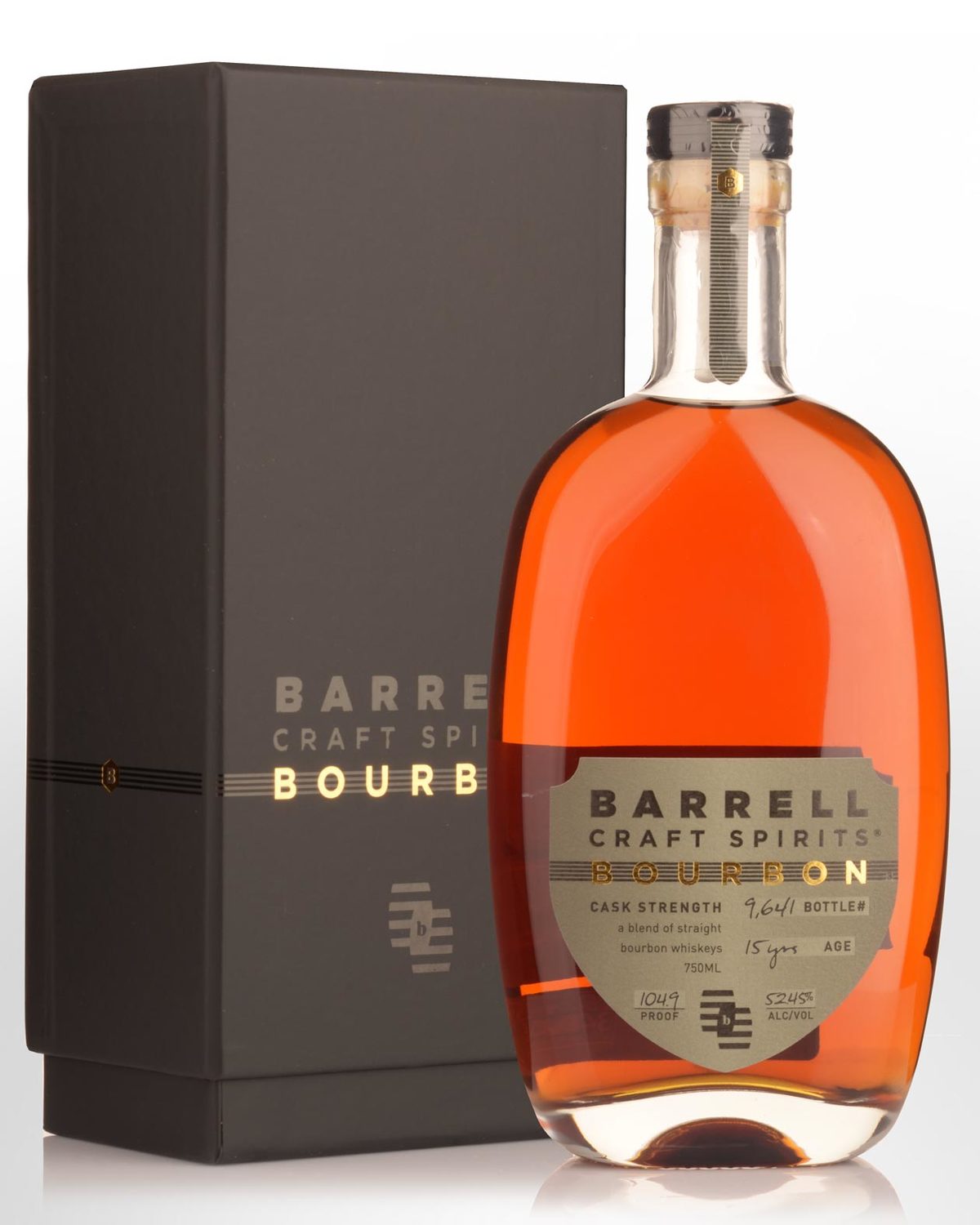 Barrell Craft Spirits BCS 15 Year Old Cask Strength Bourbon Whiskey (750ml) - Release 3
"Arguably the best one yet... A true standout of its time." - breakingbourbon.com
The third release for the Kentucky-based independent bottler is a blend of straight bourbons distilled in Kentucky, Tennessee, and Indiana - each aged for a minimum of 15 years. Around 12,000 bottles are available. Breakingbourbon.com called it "arguably the best one yet." Notes from BCS say to expect an ephemeral bouquet shifting between heady minerals, tart fruits, woodsy spices and rich nutty notes with a delicacy that belies the explosion of oak on the palate. Water brings out a creaminess which transforms the nose into a lush and tropical experience reminiscent of a hazy IPA. Extremely limited stocks. 52.45% Alc./Vol.
Other reviews... I'm shocked by it defying my expectations and overly impressed by its complexity. I was not expecting this, as few bourbons manage this elegance. A beautiful marriage of restrained sweetness, mellowed oak, and balanced heat. A true standout of its time.- breakingbourbon.com
4.3 / 5 - distiller.com
A finely honed assemblage of Kentucky, Tennessee, Indiana, New York, Texas and Illinois straight Bourbons is a combination that's never existed in the history of American whiskey - until now. It's one reason why the Barrell Craft Spirits project is one of the most interesting things happening in Kentucky today. The second is a quality of output that continues to take whiskey lovers by surprise: Breakingbourbon.com ranked their 15 year old Bourbon as on of the top releases for 2020. An earlier batch took out Best in Category at the 2017 San Francisco World Spirits Competition, meanwhile 'Dovetail Whiskey' was awarded the "Chairman's Trophy" and topped the scores at (97/100) in its category. Whisky Advocate are impressed, while Forbes Magazine's drinks authority, Fred Minnick ranked them among the best of 2018. If you need further testimony, BCS revenue is up from $300,000 in 2014 to around $8.5 million in 2019 - an unlikely achievement for any company selling second rate spirits.
Rather than focus on distillation, BCS have mastered the craft of sourcing and blending. Founder Joe Beatrice and Master Distiller Tripp Stimpson (nine years with Brown-Forman) are based out of Louisville Kentucky, working in the heart of Bourbon country since 2013. Dubbed the "Lone Ranger of the bourbon industry", Beatrice explains "We let the barrels speak to us. We find thematic tastes and pair based on what we want in that moment. If we taste chocolate in a barrel and really like it, we select barrels to amplify that note."
Purists will appreciate their transparency in contrast to the usual NDP (non-distiller-producer) model. Ingredients can arrive from anywhere in the world, via different distillation methods, barrels and aging environments. As one of the first true independent American bottlers, these are guaranteed to be some of most distinctive premium limited releases of the American whiskey year. Australia represents their first foray into an export market. This offer includes a small allocation of Whiskey Hunt Australia's collectable single barrel selection "The Drunken Bumblebee", and several small batch Caribbean rums.