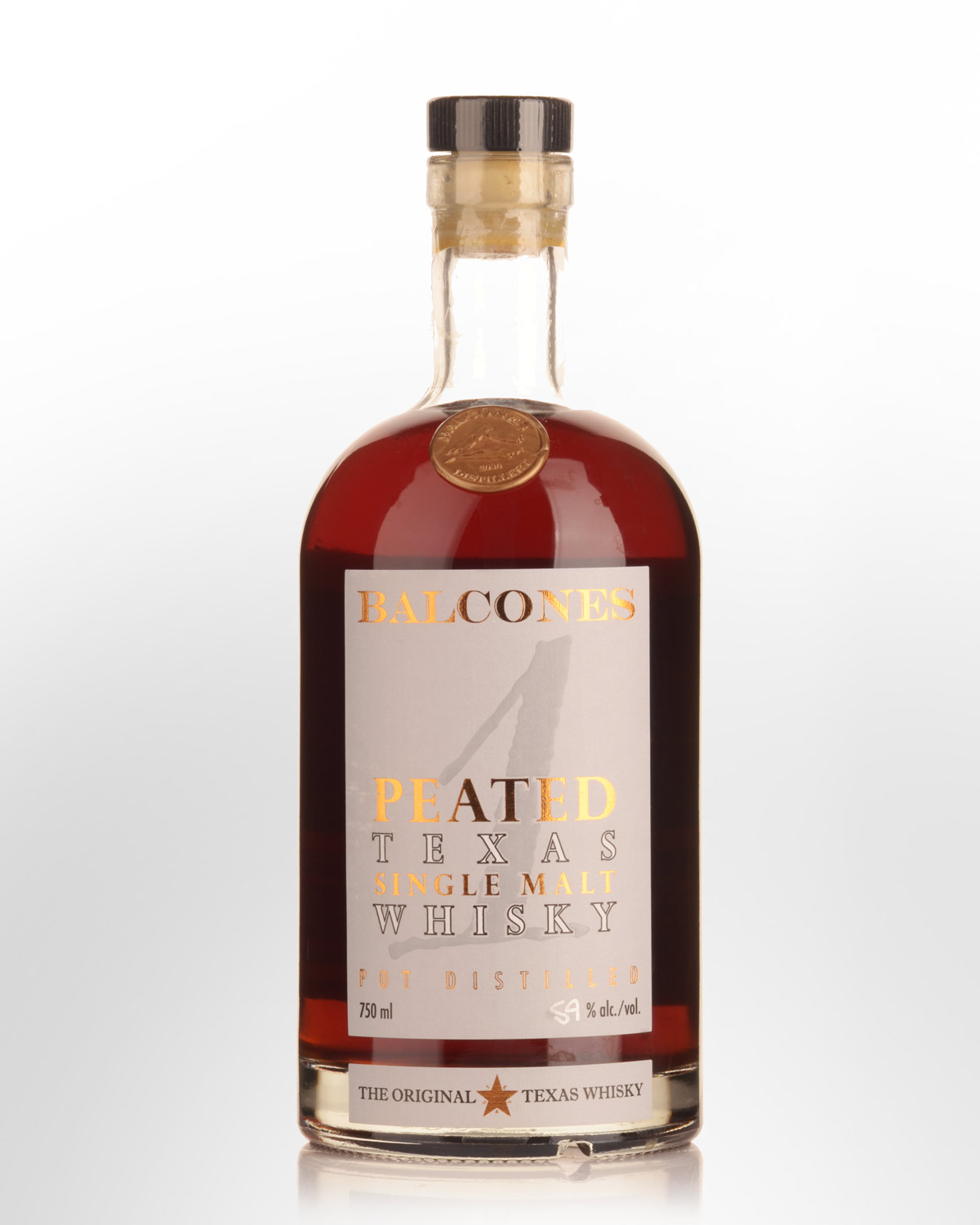 Balcones 1 Peated Cask Strength Texas Single Malt American Whisky (750ml)
Waco, Texas,
UNITED STATES
The Balcones "1" label is a part of the distillery's annual offerings, made entirely from Golden Promise barley that's been peated and imported from the Scottish Highlands. Bottled after approximately three years in new oak, the aroma sports an Oloroso-like character with burgeoning depths of dried fruits, orange zest, cured meats, roasted nuts, vanilla and smouldering beach wood. It's as beefy a Balcones as ever, yet somehow lands on its feet in an impossibly well-balanced arrangement of pulsing wood spices, oily peat-reek, pepper and weighty malt flavours that really takes off. The persistence is excellent, with those bittersweet, tongue tingling spices slowly fading into an ashy oblivion. Malt rebounds late with smokey cardamom and salted caramel dark chocolate. Bracing stuff. 59% Alc./Vol.
Other reviews... [130.4 proof batch tasted] On the nose, the peat is indistinct and the whisky is elusive. Notes of black raisins, figs, ground coffee and leather are more evident than the smoke, though it's there, just under the surface. Peat is far pushier on the palate, where the attack hits with notes of kippers and mesquite, reminding me immediately of the mesquite-grilled burgers of my youth. At more than 65% abv, it's a blazer, and notes of licorice and bitter amaro are never far from the palate. Water is a great idea, tempering the heat of the whiskey as well as its bitterness, allowing the finish to run to notes of cloves, dark brown sugar, dark chocolate, more raisin notes, and a reprise of peaty smoke. With all that said, the peat is never overwhelming, and Balcones "1" Peated manages to find its own sense of balance in spite of all expectations to the contrary. Distinctly a product of Texas from start to finish, but nodding toward Scotland, it's one of the most original Texas whiskeys (and arguably the best from the post-Chip Tate era) I've encountered to date. - drinkhacker.com
Notes from the producers... Our peated malt whisky is made with our beloved Golden Promise malted barley dried over a highland peat moss fire. After mashing, fermentation, and distillation in Texas, the spirit is introduced into new toasted and charred American oak barrels where it is matured for 36 months. This marriage of peat and new oak is seldom undertaken in the world of whisky and creates a spirit that is both earthy and rustic as well as structured and robust. NOSE: rich, heavy aromas of earth, oak, caramel combine with spicier notes of incense and burnt cedar strips evoking summer grilling of cedar-planked salmon and charred teriyaki skewers. TASTE: round and creamy impression of brown sugar and cinnamon infused Lapsang Souchong tea. FINISH: the smoky tea flavors builds to dry, spicy notes of allspice, cardamom and hints of grilled chilies on the long, revealing finish.