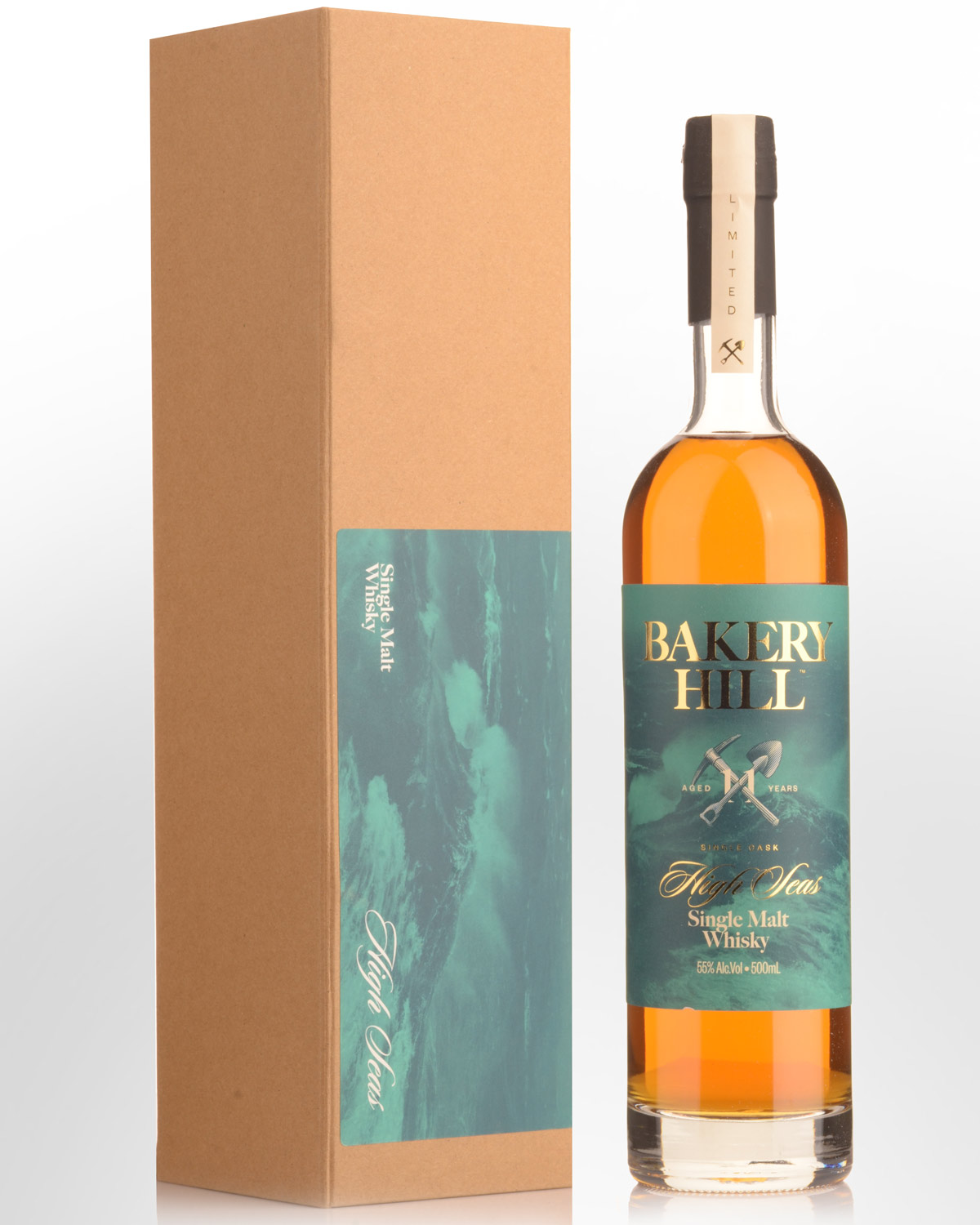 Bakery Hill High Seas 11 Year Old Single Malt Australian Whisky (500ml)
Limited to 250 hand numbered bottles, 'High Seas' is the end point of a twelve year labour of love commencing when a full barrel of whisky was loaded onto a boat and set sail from the very north of Scotland. The barrel in question contained whisky from the Orkney Island distillery, Highland Park. Journeying halfway around the world before being decanted at Bayswater in Melbourne, it was then filled with Bakery Hill's peated single malt. Eleven years later (equivalent to a good 22 years in Scotland), the 220L American oak barrel has been bottled. 55% Alc./Vol. Very limited stocks.
Notes from the bottlers... Nose: Rich Sea Salt, Caramel, Malted Chocolate Milk, Humidity of a Summer Storm. Palate: Ripe Banana, Violet, Peach Syrup, Cashews, Raisins. Finish: A huge ever developing crescendo of flavours and textures, soft coastal peat intertwined with sweet cinnamon and vanilla, slowly ebbing away leaving just the memory.