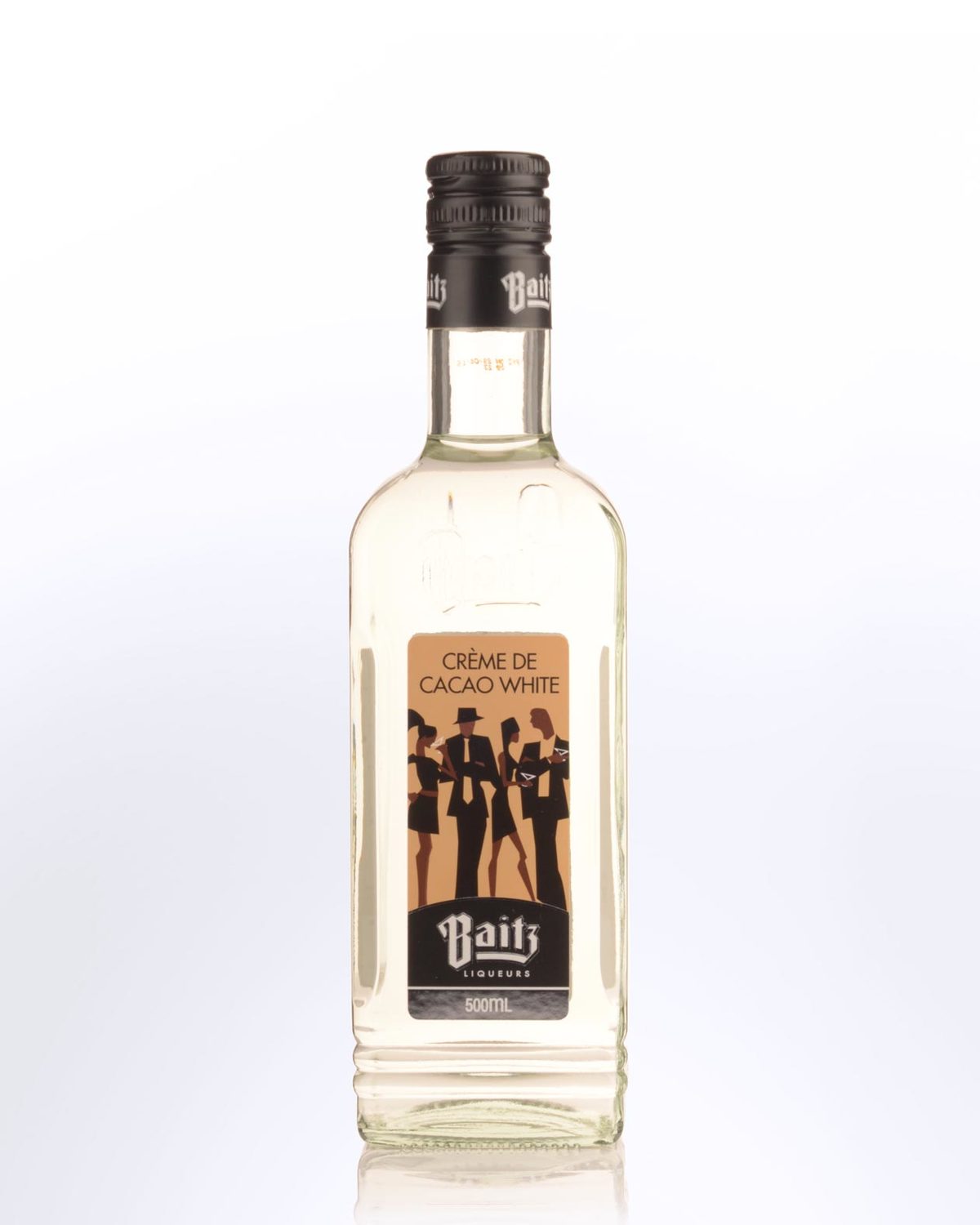 Baitz White Creme de Cacao Liqueur (500ml)
Crème de Cacao or chocolate liqueur is manufactured by maceration or percolation of cacao
(cocoa)
beans followed by distillation and sweetening. As with coffee, the best results are obtained by blending beans from different areas. It is available as either a colourless or brown liquid, the brown version often containing vanilla.
The history of cocoa and chocolate is well known to date back to the Aztecs of South America. The 'plumed serpent' is said to have bought it back from the 'Lost Paradise.' By consuming it one attained universal knowledge and wisdom. It came into vogue in Europe as a liqueur from the seventeenth century on, often being drunk through a thick layer of cream floating on the surface.
Baitz Crème de Cacao has been blended with Australian Brandy and other spirits, rounded off by the addition of vanilla bean extract and spices.
Baitz liqueurs have won more awards than any other maker in Australia. Their commitment to excellence and quality is unequalled. The judges in the 19th International Wine & Spirits Show in the United Kingdom recognised this with Baitz Cherry Brandy awarded the 1988 Quest International Trophy for the Best Liqueur (Category Worldwide). Baitz Cherry Brandy also received a Gold Award and Baitz Creme de Menthe and Baitz Creme de Cacao both received Silver Awards. The highly acclaimed 'Lillie Trophy' in Melbourne, Australia, which was first awarded in 1951, has been won by Baitz almost every year. 23% Alc.Vol.