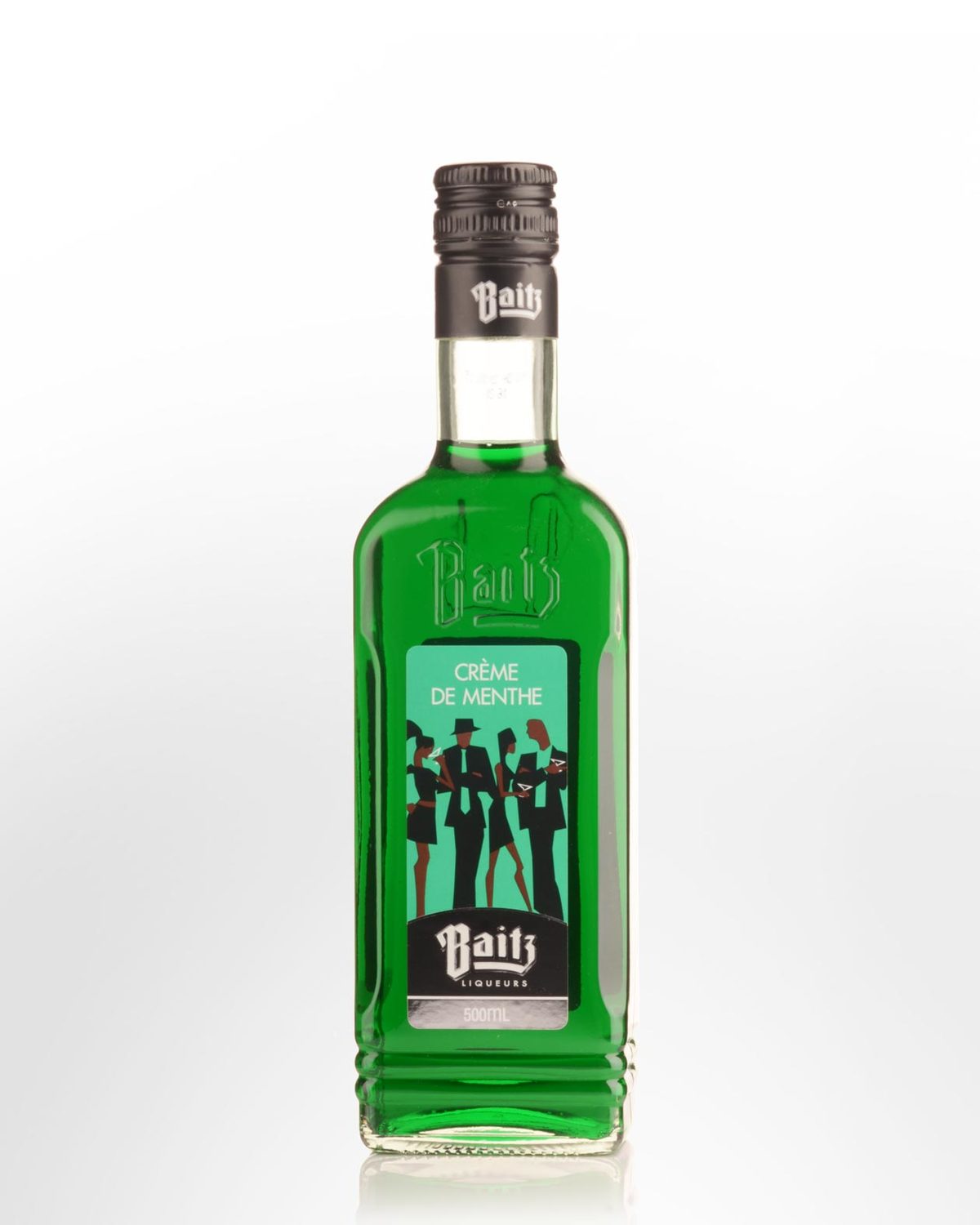 Baitz Green Creme de Menthe Liqueur (500ml)
Mint, which is to be found in its wild state in many parts of the world, has been grown domestically since ancient Egyptian times. The Japanese have known 'Menthol" for at least two thousand years. It is one of the most respected medicinal plants – as a tonic, stimulant and antispasmodic. It also has strong aromatic properties and last but not least, freshens the mouth.
The digestive properties of some types of mint have also long been known and the most widely used species in liqueurs is Labiatae which belongs to the garden mint family. The use of the term "Crème" is applied to liqueurs made solely from their namesake – e.g. "Crème de Menthe". More generally it is used to denote the predominant flavour of a particular drink. This Crème de Menthe is one of the highlights of the Baitz range.

Baitz liqueurs have won more awards than any other maker in Australia. Their commitment to excellence and quality is un-equalled. The judges in the 19th International Wine & Spirits Show in the United Kingdom recognised this with Baitz Cherry Brandy awarded the 1988 Quest International Trophy for the Best Liqueur (Category Worldwide). Baitz Cherry Brandy also received a Gold Award and Baitz Creme de Menthe and Baitz Creme de Cacao both received Silver Awards. The highly acclaimed 'Lillie Trophy' in Melbourne, Australia, which was first awarded in 1951, has been won by Baitz almost every year. 23% Alc./Vol.