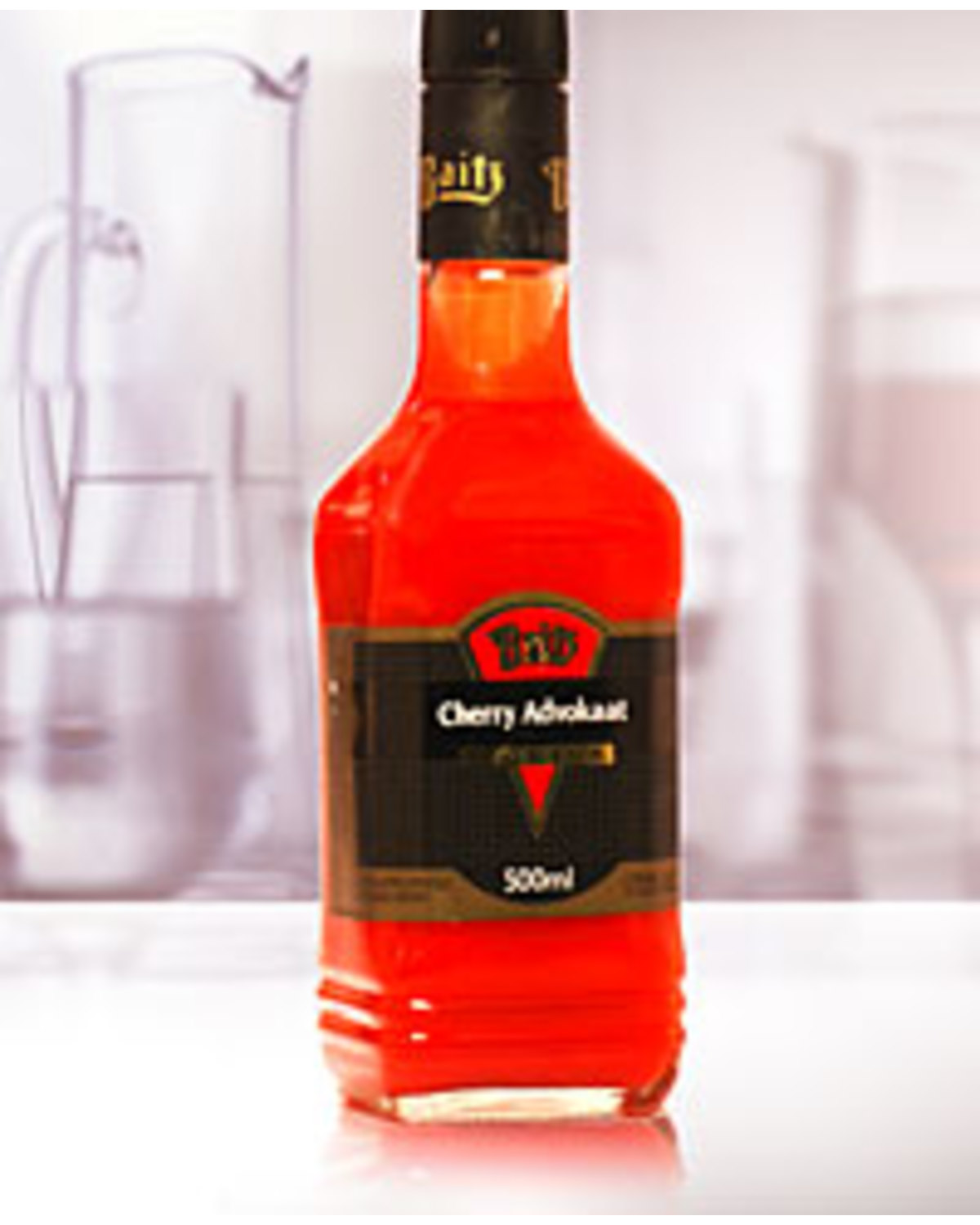 Baitz Cherry Advokaat Liqueur (500ml)
A thick creamy liqueur made from the yolks of new laid eggs, pure spirit and cherries. Advokaat is the lowest strength liqueur available (17% alc./vol.) Many recipes include small quantities of kirsch, vanilla and citrus peel extracts to enhance the flavour. Shake well before use.
 Click here to learn more about Liqueurs.

 Click here for Classic Cocktails.