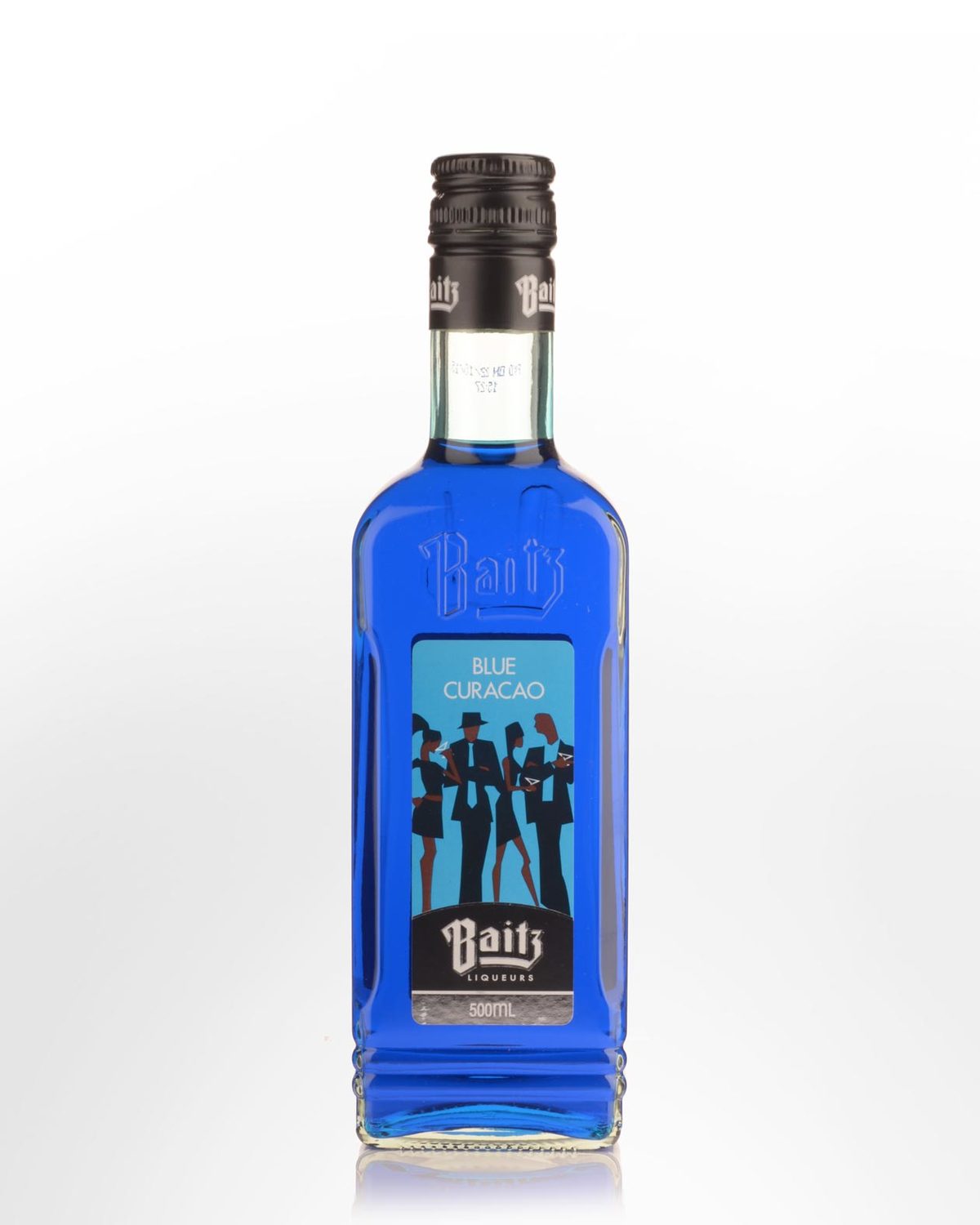 Baitz Blue Curacao Liqueur (500ml)
Curaçao is a liqueur flavoured with the dried peels of Larahas, a type of bitter orange grown on the island of Curaçao. A non-native plant, Larahas developed from Valencia oranges transplanted by Spanish explorers. While Valencias are sweet, the nutrient-poor soil and arid climate of Curaçao changed the fruit's taste, creating the Laraha.
Initially discovered by accident, the drink was first developed and marketed by the Senior family (a Jewish family from Curaçao) in the 19th century. To create the liqueur, the peels of the Laraha are dried, bringing out their sweetly fragranced oils. After soaking in a still with alcohol and water for several days, the peels are removed and other spices are added.
As of 2002, most Curaçao liqueur is produced synthetically elsewhere. The liqueur has an orange flavour with varying degrees of bitterness. It is produced clear, and can have blue, green, orange or red colouring added. The most common blue Curaçao is primarily used as an exotic colouring agent in cocktails and other mixed drinks. 26% Alc./Vol.
Cocktail: The Blue Lagoon
The Blue Lagoon features tropical flavours and was developed in the early years of Planet Hollywood with the assistance of ShowTenders, bar and liquor consultants.
40ml Vodka
20ml Blue Curacao Liqueur
Equal parts pineapple juice and lemonade
Lemon slice and/or cherry to garnish
Method:
Rim glass with blue sugar. Fill glass with ice. Pour ingredients into a shaker and blend. Pour over ice. Add garnish and a straw.
Or try a "Fantasy Island"30ml. Baitz Crème de Menthe (White)
30ml. White Rum
15ml. Baitz Blue Curacao
60ml. Pineapple Juice
Blend with crushed ice and pour into a tall glass.