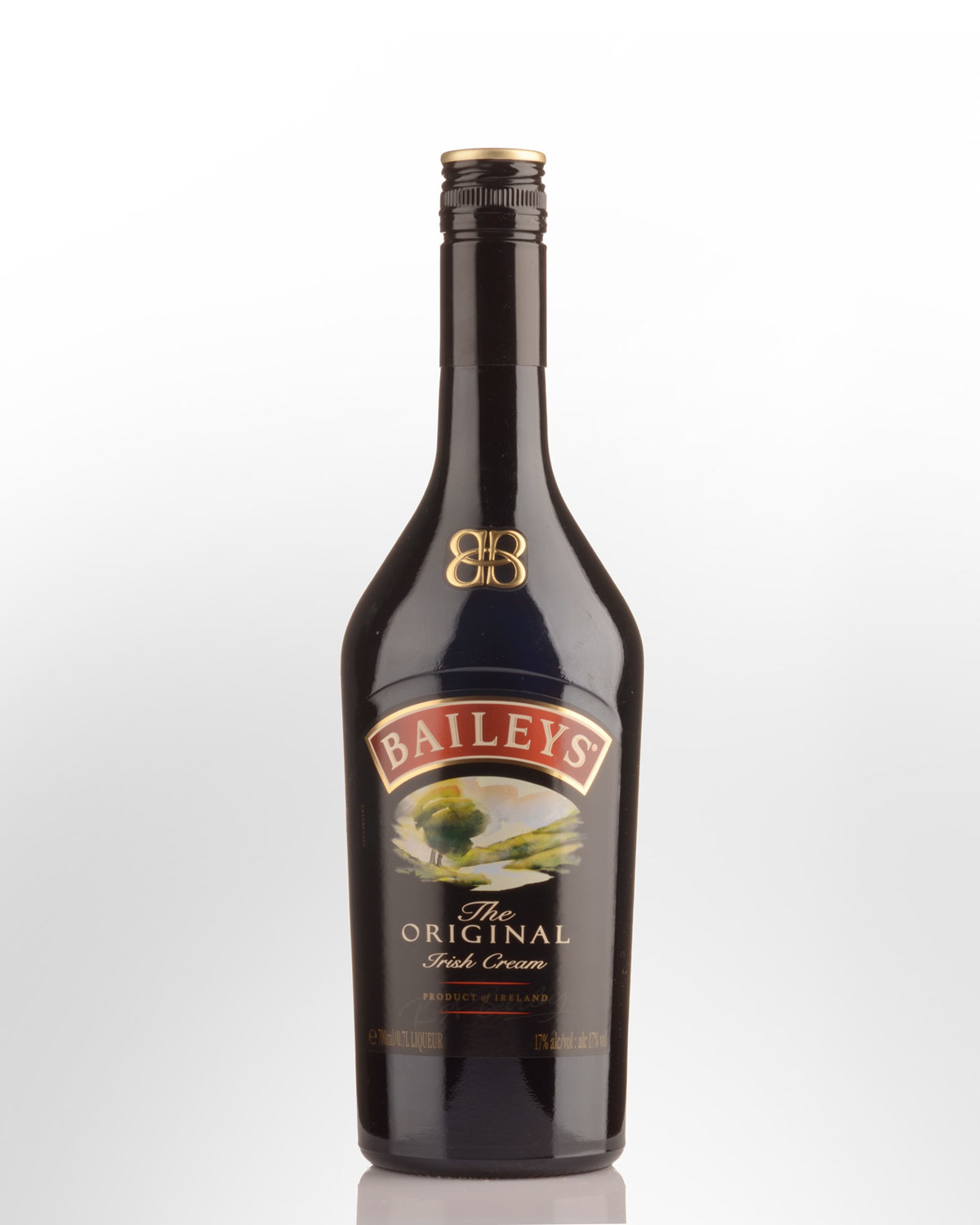 Baileys Irish Cream Liqueur (700ml)
"Smooth, mellow, irresistible"
- Baileys is a natural marriage of fresh Irish cream, Irish Whiskey and other spirits. Appearing first in the 1970's it quickly became popular with 'experimental drinkers' due to its mild alcohol level (17% alc/vol). Many imitations followed suit, capitolising on the brands successful formula which prevented the cream curdling with the alcohol.
Enjoy Baileys straight, on the rocks with ice-cream or in "Irish coffee". Avoid using Baileys with acidic or citrus drinks and mixers – the cream component of Baileys reacts badly with these. The technical research behind Baileys has provided the product with an acceptable shelf life, however, refrigeration after opening is recommended as is shaking the bottle thoroughly before serving.
Tasting Note:There is a very good reason for success of many of the classic spirit brands beyond marketing strategies and savvy—they taste great! Bailey's, the number one selling liqueur in the world, proves this yet again in our tastings with its lush, fresh cream character, gentle nuttiness, and perfectly balanced dash of Irish whiskey... Milky manilla color. Nutty, toasty, nougat aromas are inviting. A smooth satiny entry leads to a lightly sweet, plush medium-to full-bodied palate with balanced layers of cream, toasted nuts, brown spice, and a breath of lightly-aged whiskey. Finishes with a creamy, slightly spiced fade. Classically balanced and effortlessly drinkable.
International Review of Spirits Award: Gold Medal
RATED: 93 points (Exceptional)
- tastings.com
Cocktail: Baileys Chocolatini
60ml Baileys Irish Cream Liqueur
10ml Vodka
10ml Crème de Cacao Liqueur
3 Raspberries

Method:
Add Baileys Irish Cream, vodka, and Crème de Cacao liqueur.
Shake with ice and strain into martini glass. Garnish with raspberries.
Cocktail: Baileys After Dark
60ml Baileys Irish Cream Liqueur

30ml Kahlua Coffee Liqueur
2 Scoops of Mint Ice Cream
1 splash of Cream
1 Cherry

Method:
Add Baileys Irish Cream, Coffee liqueur, mint ice cream or ice, and cream.
Blend and serve in hurricane glass. Garnish with cherry.
 Click here to learn more about Liqueurs.

 Click here for Classic Cocktails.